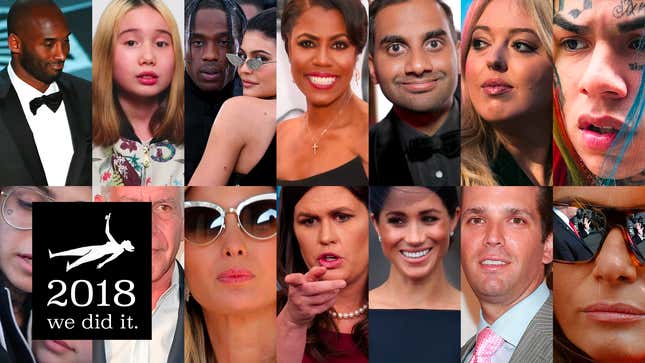 We published many blogs this dreadful year, and you read a bunch of them. Here are the ones you read the most.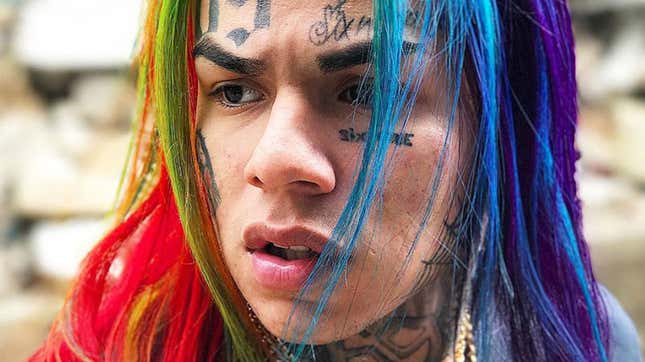 Rich Juzwiak's investigation into the sex complaints against rapper 6ix9ine is, unsurprisingly, the thing that everyone who graces this website every day, chose to read the most.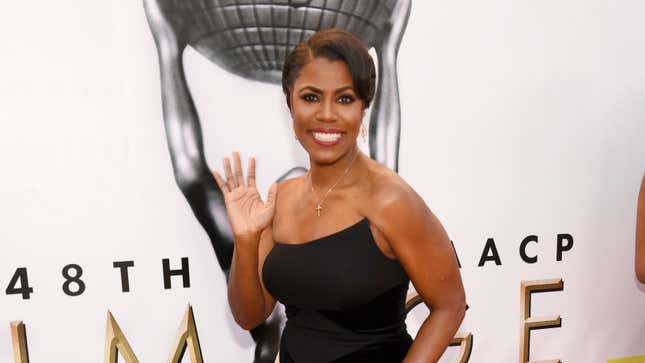 Do you remember when Omarosa worked in the White House and caused a lot of ruckus?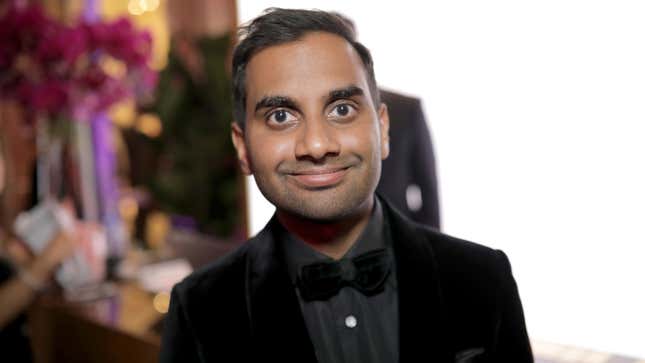 We need more media criticism that takes into account the nuances of reporting on consent and sexual assault. That's why this is here. For you.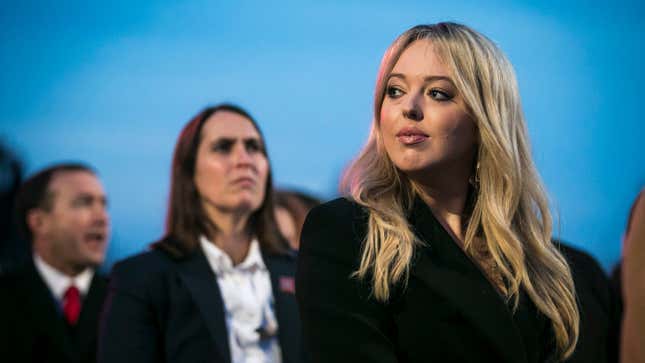 The forgotten Trump daughter gets a brief moment of shine.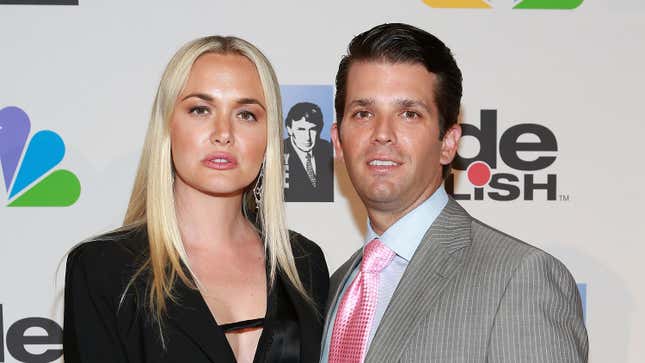 Donald Trump's dreadful son's messy divorce drama continues to enthrall.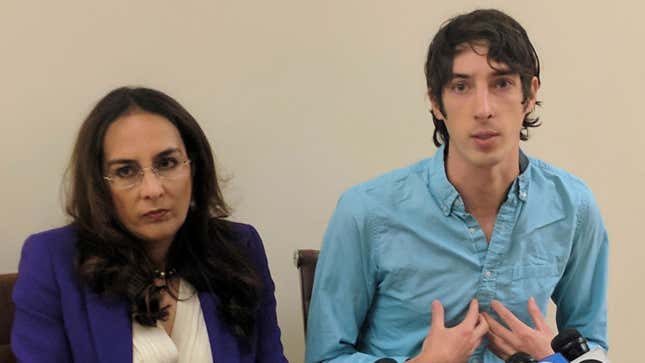 Remember James Damore?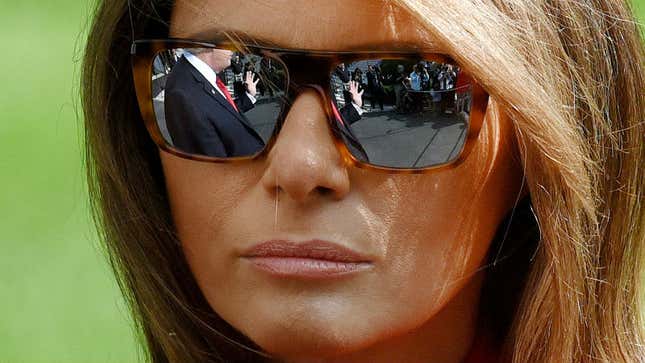 We still don't know if this is the real Melania.... just saying.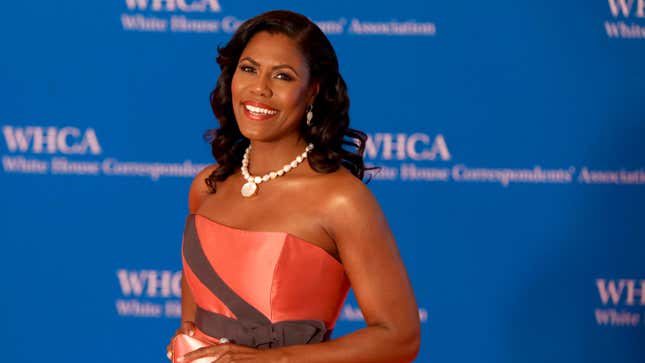 Ah, yes, Omarosa, nice to see you again.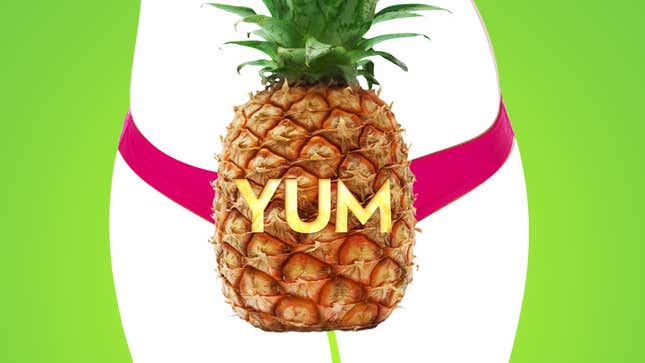 An oldie but a goodie.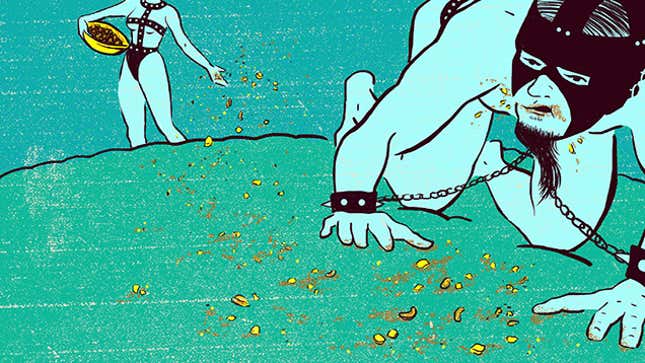 Re-familiarize yourself with the working definition of "The Kentucky Klondike Bar."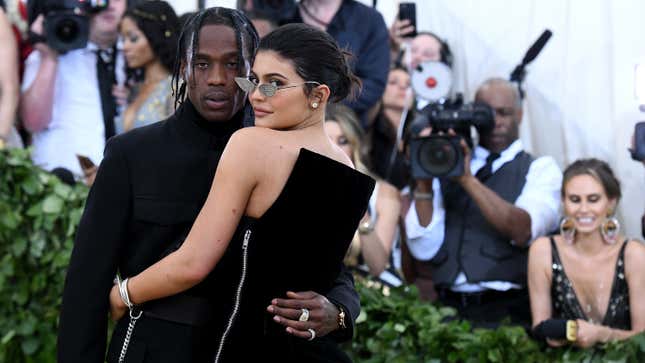 "The baby looks like a baby, and Tim Chung, I'm very sorry to say, looks like a fucking snack."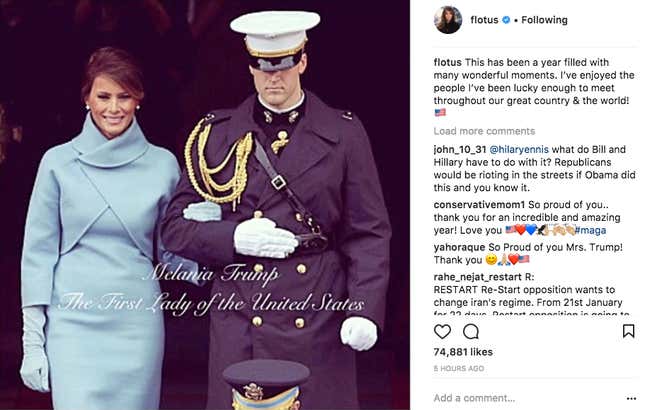 With one year of the Trump presidency in the rear view, Melania stepped out with a man that is not her husband.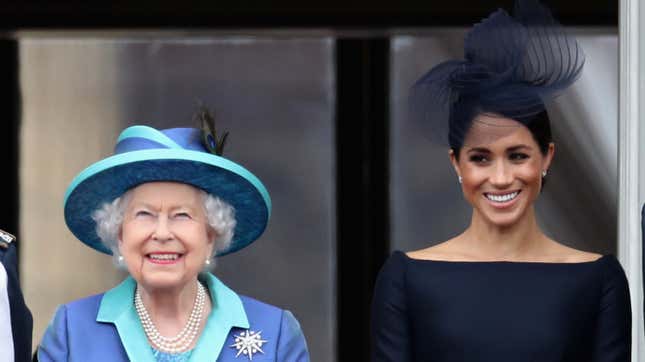 "Who cares! Feud: Royal Pasta Wars coming soon to FX."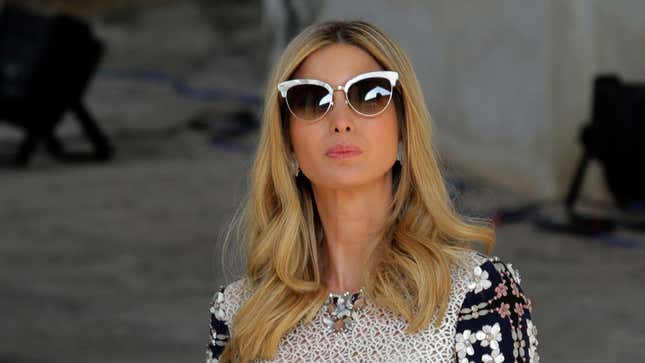 "What also truly baffles me is who Ivanka intends as her audience. Anyone with even passing knowledge of her translucent brand of fraudulent feminism would never buy it."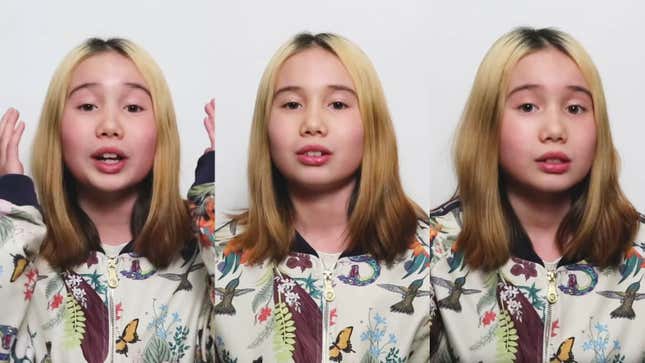 "Tay is eye-catching in that any normal adult's eyes train on her and immediately demand to know who the hell is responsible for this. To see her bobbing anxiously at the edge of a threatened physical altercation, weaving around people a foot taller than her, and meekly asking Bregoli 'What's up?' is a genuinely unsettling experience."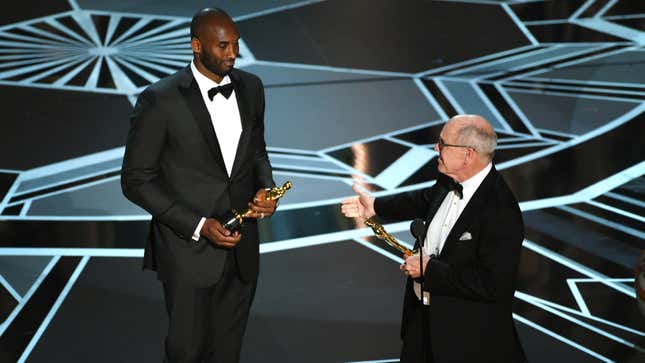 "Women's lives inherently teach them that they will be punished for speaking, while the man's life will soon enough go on as if nothing happened."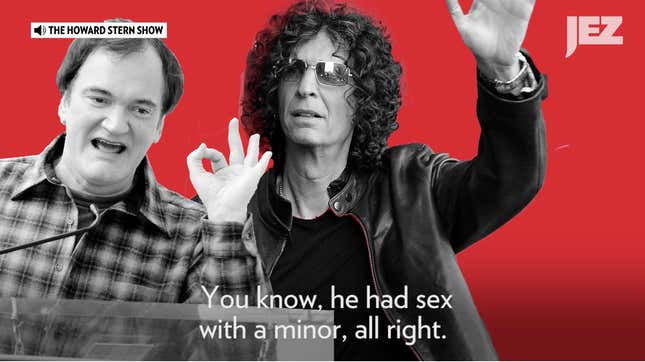 "What do you know: A Weinstein apologist who pushes his actors into unsafe situations and loves casually using the n-word is also an asshole with dangerous opinions."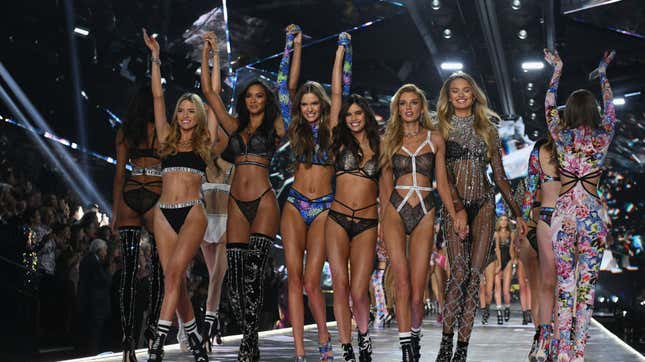 "If Victoria's Secret is really looking to appeal to more customers, and especially to appeal to younger generations who are disinterested in their bodies being judged and curated by old men, they should consider booting Razek!"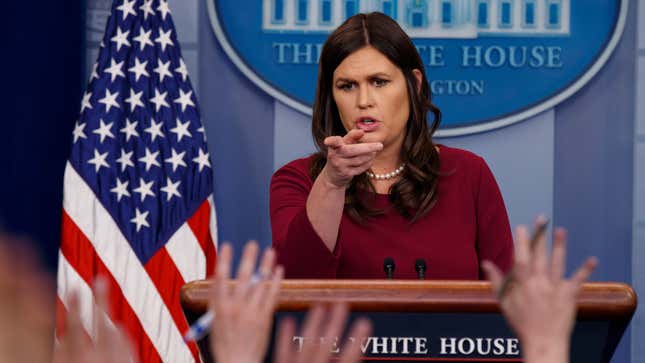 "What is the role of a comedian in this fraught political landscape?"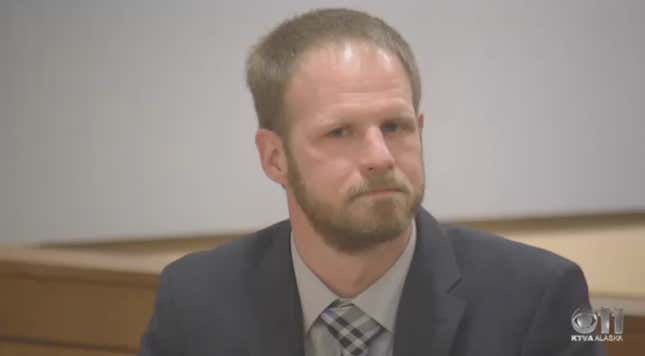 "After Schneider's victim woke up, he reportedly told her 'that he wasn't really going to kill her, that he needed her to believe she was going to die so that he could be sexually fulfilled.'"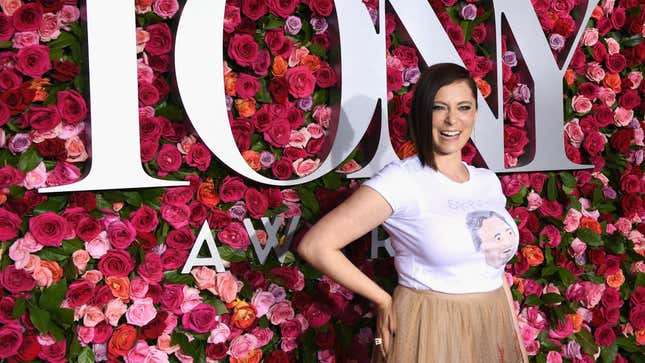 Neil Patrick Harris said he didn't know Rachel Bloom, but joke's on him—he does....!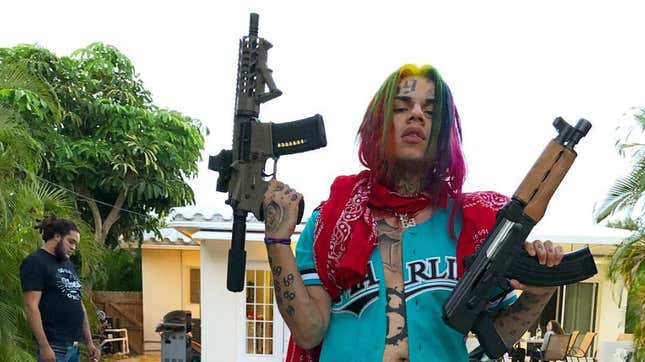 "Anybody, literally anybody (except for maybe R. Kelly), would be a better choice."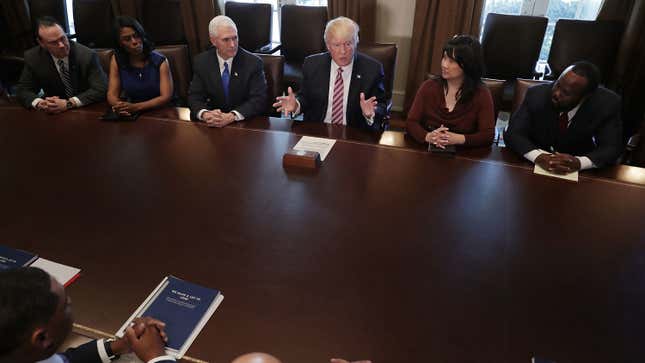 "It is also reportedly thanks to Omarosa that the White House has now instated a no-iPhone policy. Her legacy lives large."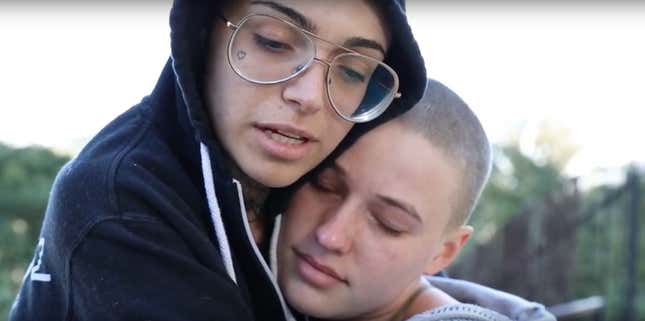 "We are performers and we are human and we agree to things when we are terrified."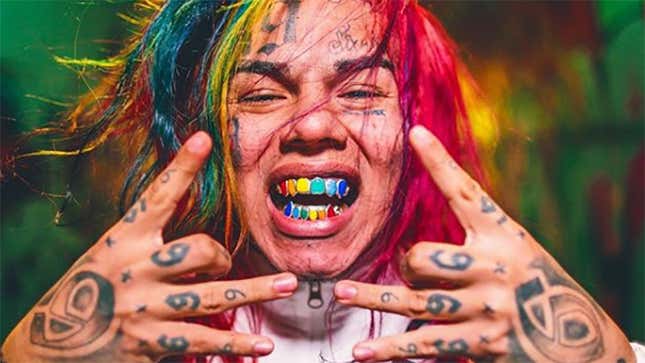 "What's the problem?" asked Hon. Mennin, who sipped Diet Coke between hearings. She temporarily suspended the Martha Stewart-esque warm-sternness she had exhibited frequently that morning, often smiling to soften her requests and orders. To 6ix9ine, she seemed more exasperated than anything.
"He's struggled through it," said 6ix9ine's attorney.
"This case has been happening since 2015," said Hon. Mennin. "This is ridiculous."


"Sam Fuentes read a poem about crying tears and blood while hiding behind bookcases during the shooting, and asking lawmakers not to 'prioritize their guns over the lives of others.'
Midway through, she ducked and threw up; cameras cut away to the crowd; and then she laughed it off and said:
'I just threw up on international television! And it feels great!'"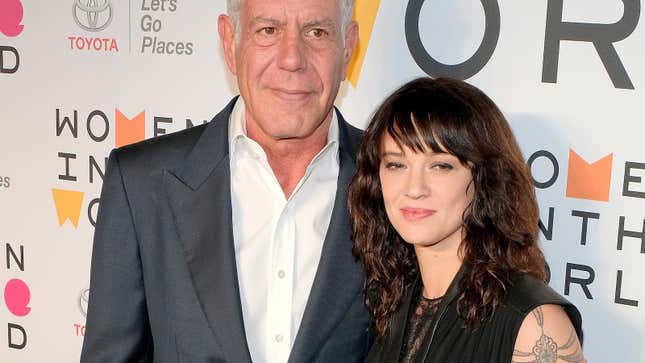 "Dreher links there to an extremely credible-seeming site called Vigilant Citizen, in which everything, pretty much, is taken as a symbol of the occult. A sort of peace sign that Argento flashed on the red carpet one time, Kat Von D's wedding, the death of XXXTentacion: the devil is, truly, hard at work."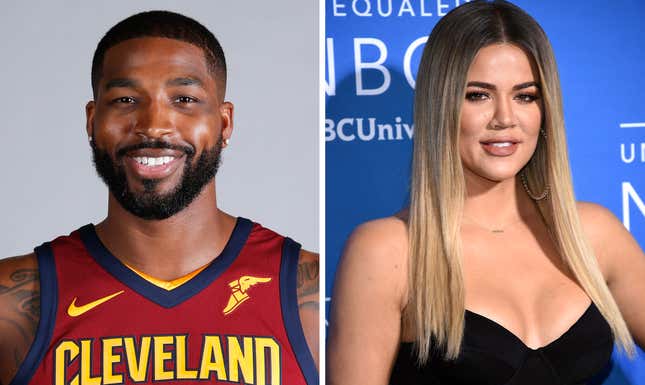 "TMZ released surveillance footage it had somehow obtained of what appears to be Thompson kissing and fondling two women at a hookah lounge just outside Washington DC. The footage was recorded on October 7, at which point Thompson was already dating Kardashian, and she was three months pregnant."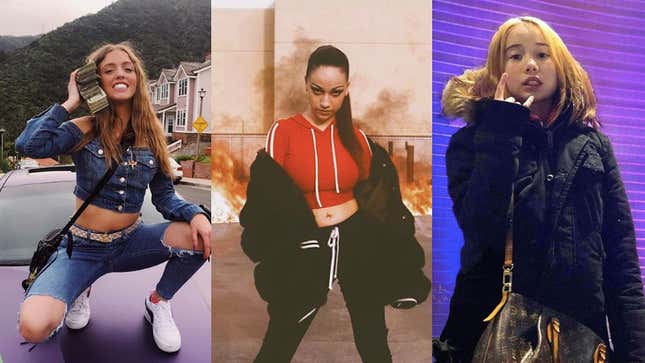 "Frankly, this beef is kind of like the monster/disease in It Follows—where, in order to survive, you have to pass the information onto someone else so they get infected instead."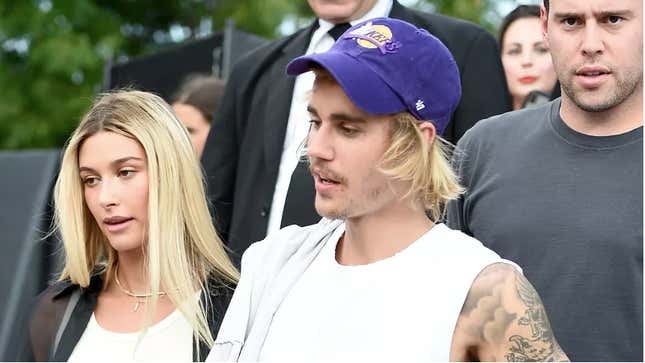 "Are you looking forward to spending the rest of your life with this, Hailey? Great!"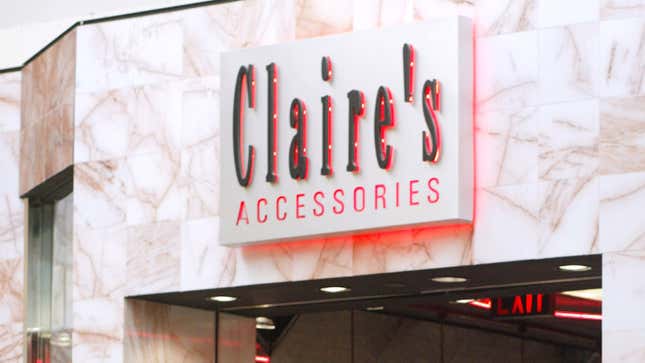 "Farewell to the institution that suggested we wear several successively smaller silver hoops in a row in our lobes and a choker and why not some chunky plastic flower rings?"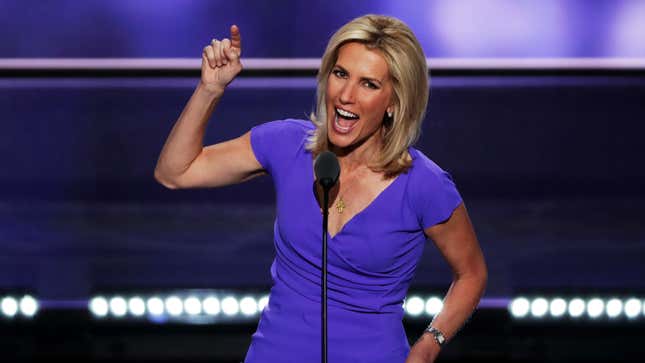 "Ellen Pompeo is known neither for her smack-downs nor removing her gloves, so congrats to Ingraham for the honors."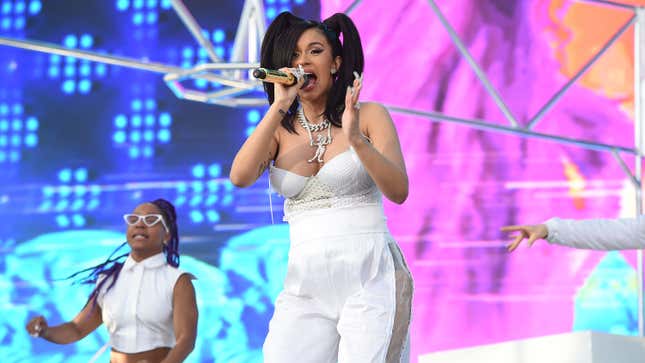 "On the one hand, Cardi B's set is sick as hell. It is a good investment. I would literally raise my family in it. On the other hand, the stage set cost about four times as much as Cardi B got paid."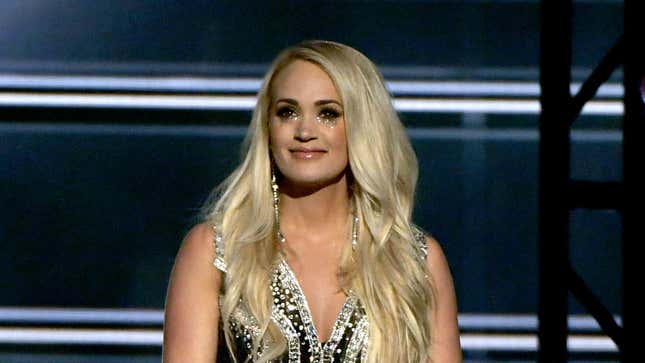 "But now that she's shown herself again, I'm starting to feel like this is an Occam's razor situation. She probably fell in a freak accident, just like she said, and—horrified by the prospect of facial surgery rendering herself unrecognizable—got ahead of the story by making it seem worse than it probably was. It's her face! She's a famous person! Of course she's sensitive!"


"Christian feeds Ana's vagina a spoonful of Ben & Jerry's ice cream."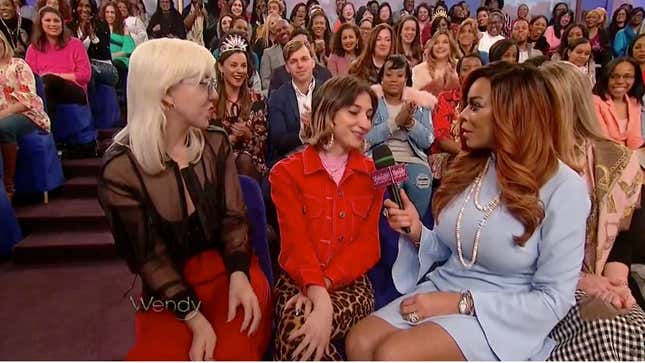 "Had that voice belonged to me, and had I seen Wendy Williams's towering figure march toward my seat with cameras rolling, I would have run out of the studio, swam across the East River, and not stopped until I was locked in the bathroom of my apartment—wrapped in the shower curtain and clutching a butter knife for protection."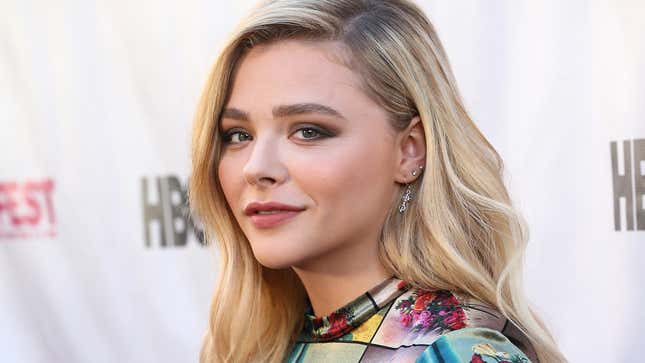 "This is so stupid! I'm sorry! But now you're up to speed, and we can return to Elizabeth from Chicago's question. "I want to know, what did you do with the Kim Kardashian Valentine's Day perfume that you received?" she asked.
Said Moretz, who seemed to have forgotten she was ever in a feud with Kardashian:
"I never saw it. I literally got a video of it from my publicist. They're like, 'They sent this so we just kept this.' I was like, 'OK. Cool.' But...Thanks?"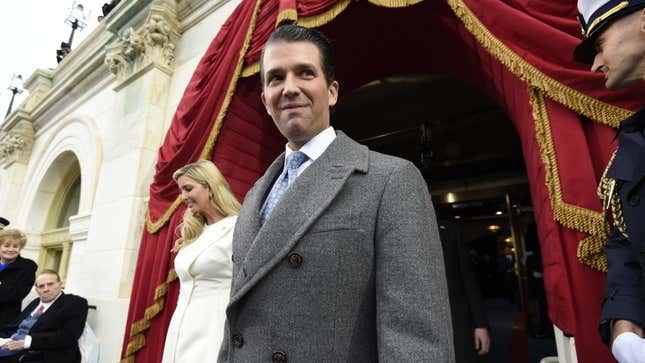 "This cursed man is doing his job, which is to shill for his father and the family brand. Good boy. Shiny boy. But then we reach what seems like the point of this blind item: 'Sources say Don was so smooth that one staffer for VP Pence whispered, 'I wouldn't be surprised to see his name on a ticket.'"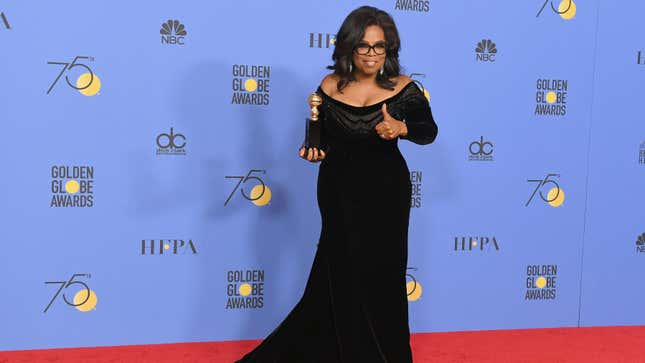 "After Oprah's Golden Globes "Time's Up" speech rallied an informal #Oprah2020 caucus on Twitter, Seal posted images of Oprah appearing to deliver up a young woman to Harvey Weinstein."
"She tweeted, then deleted, "for somebody who claims to hate relevancy u sure love clinging to it huh." Followed by the curt and iconic 'thank u, next.' She also quote tweeted another tweet saying 'tag yourself, I'm Maggie Rogers.' (Sadly, all of these tweets have been deleted, but please know that it was a real journey to get there)"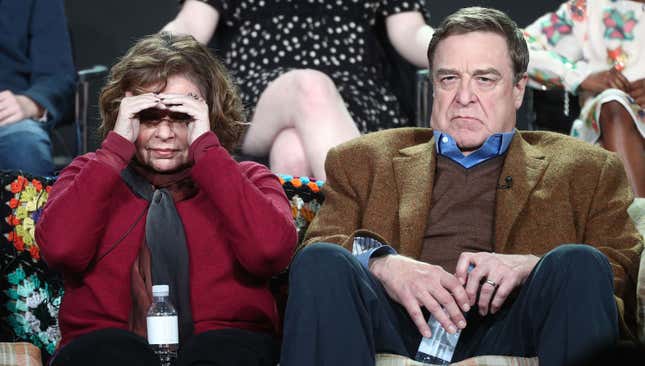 "Did working class people elect Trump? No. Most of his base was affluent white people, much like Roseanne Barr is an affluent white person at this point in her life."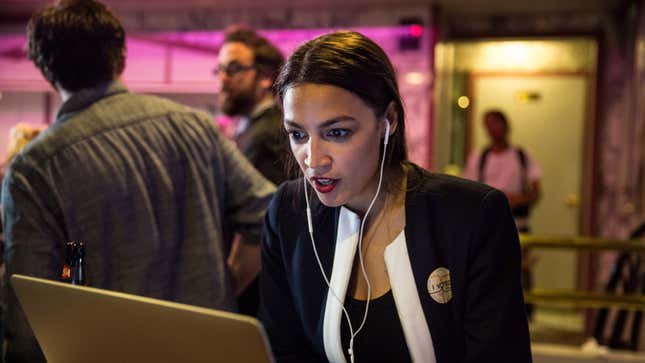 "If you are wondering why in the fuck this is happening, you can thank New York's byzantine election laws and the stubbornness of bad men."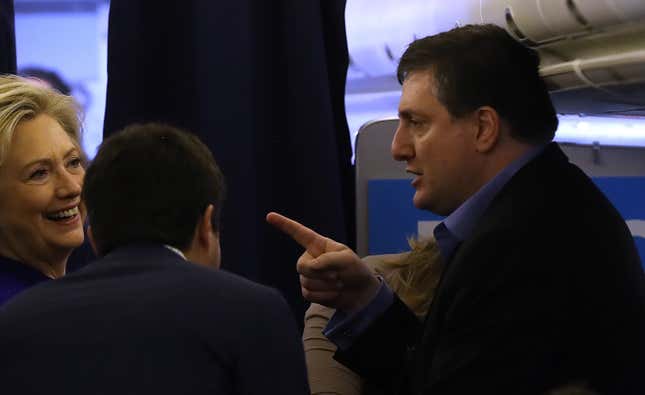 You heard it here first. He has (had?) the TAPES.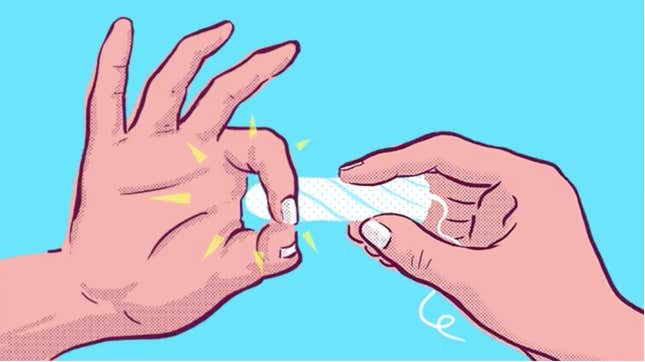 "It's obviously more complicated than that, but for the purposes of this discussion, we must assume that women wouldn't be searching in earnest disbelief for why they are suddenly a walking vagina before their period if it didn't seem, at the very least, unexpected or incongruous."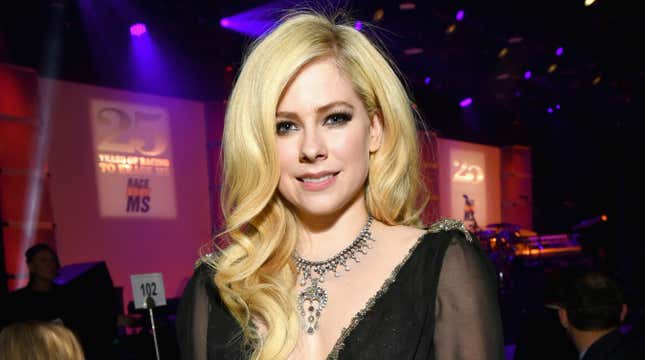 "'I had accepted that I was dying,' she tells Billboard. 'And I felt in that moment like I was underwater and drowning, and I was trying to come up to gasp for air. And literally under my breath, I was like, 'God, help me keep my head above the water.' " Thus, her new single and the pivot to Christian rock."


"The placement of the pec would mean that this man, presumably Jared Kushner, our country's primary negotiator in the Middle East, would have a very short torso or, alternatively, a very droopy pec."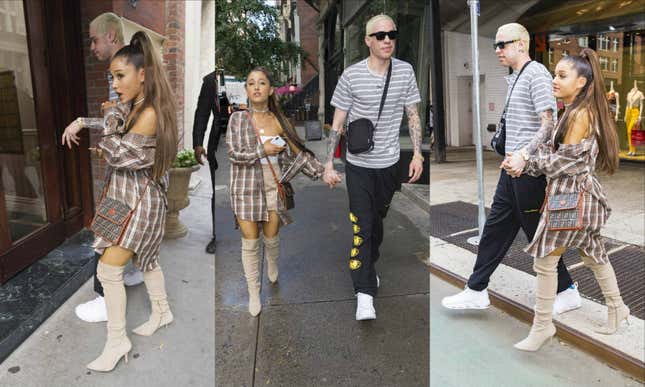 "The fallout from Mac Miller's death may have been the final straw, but I'm hesitant to accredit the breakup entirely to Ariana's 'moods.'"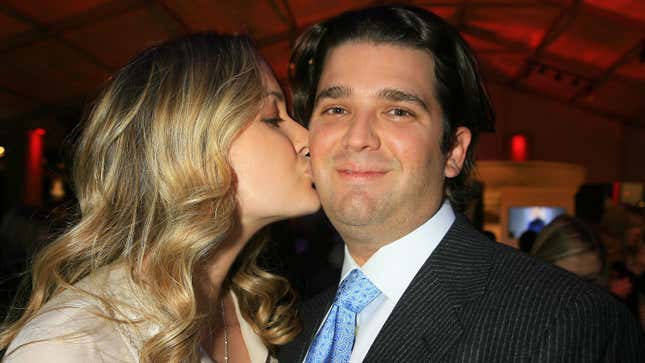 "Donald Jr. is many things: Complicit—sure. A man who cannot keep his lil' doinger to himself—definitely! Another thing that he definitely is, though we sometimes forget—distracted as we are by multiple reports of what his dick do—is a father. Of five!"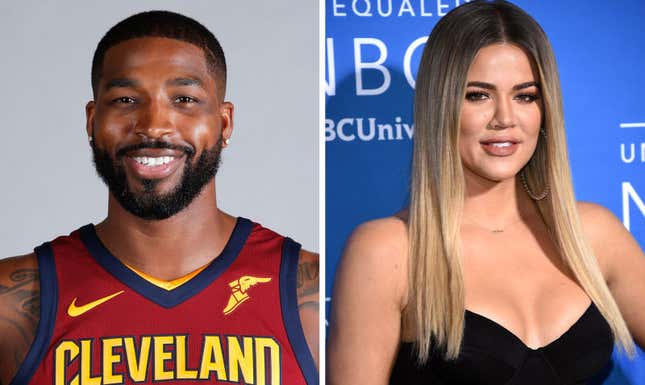 "Instead, he comes and goes."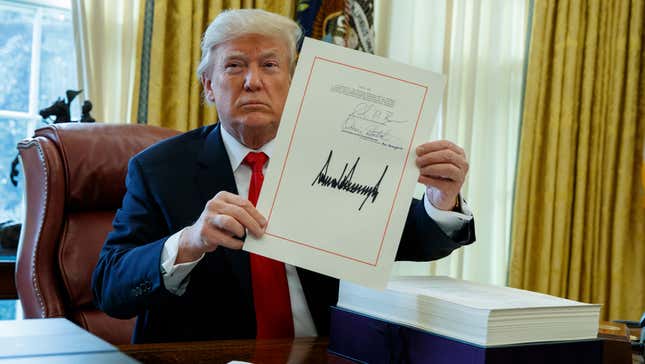 Service journalism at its absolute finest.