On Thursday, a Saturday Night Live promo clip featuring Pete Davidson, attempting a snarky engagement-related joke alongside Maggie Rogers and Jonah Hill, made its way online, and into the feed of Davidson's ex-fiancé, Ariana Grande.
The clip is 44 seconds long and features Davidson, gangly and wearing a boxy brown button-down, his formerly bleach blonde locks now soft, metallic blue. After Hill introduces himself, Davidson turns to Rogers and says "Hi Maggie, I'm Pete. You wanna get married." When Rogers responds with a "no," Davidson turns to the camera and says "0 for 3," a cheeky nod to his rapid romance, and breakup, with Grande. Davidson is said to be "embarrassed" by the split, but attempting to move on nonetheless. Grande was less entertained. She tweeted, then deleted, "for somebody who claims to hate relevancy u sure love clinging to it huh." Followed by the curt and iconic "thank u, next." She also quote tweeted another tweet saying "tag yourself, I'm Maggie Rogers." (Sadly, all of these tweets have been deleted, but please know that it was a real journey to get there.)

Davidson also reportedly joked about their breakup when SNL returned from summer recess, and again during a standup gig here in New York. According to a friend, the jokes are Davidson's means of dealing with his heartache, so we should not expect a halt anytime soon. From ET Online:
"His friends think he is embarrassed by the breakup and that he has to overcompensate by making jokes about their relationship, because, days before they split, he was saying they would never break up," a source told the outlet.
He's going to try to joke it away instead of like... properly healing or reflecting, probably, which I fully support. I do recall a koan somewhere about a person's worst emerging during a breakup, but evidence of Davidson's douchery has kind of been public for a while, right? He's shown himself to have shoddy character, or at least a poor gauge of what he should say aloud, what should be fodder for jokes vs. what is off limits, etc. He is also 24, an age I am incapable of recalling with any depth. I was never 24, I have been 102 my whole life like YZMA from The Emperor's New Groove, but I think that Davidson's may possibly be age appropriate behavior. Thank god that Piggy Smalls will remain in the custody of the more responsible parent.
[TMZ]
DJ Khaled, Life Saver
G/O Media may get a commission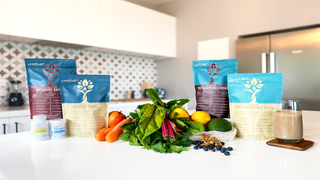 On Thursday, DJ Khaled rescued a friend, Ayo Juan, who fell off of his jet ski in the high seas of Miami. Khaled uploaded a video of himself, of course, likening the incident to something out of Bad Boys 3. While Khaled films, emergency personnel assist Juan out of the waters. Only Khaled could transform a near-death experience into a photo op as well as an audition for a film series.
[TMZ]