I joined the staff of Gawker the same day that a Florida jury awarded Hulk Hogan a $140 million judgment against my new employer. This followed a trial in which one of my best friends was asked on TV whether she'd ever slept with her boss, and what we would later learn was a covert campaign by Silicon Valley billionaire Peter Thiel to sink the company. John Cook called me the Friday before I was supposed to show up to my job and politely begged me not to chain myself to my desk at my old one.
It was hard then and it is hard now to explain why I didn't, but I know it has something to do with my intense admiration for the extremely smart dummies who have worked here over the years and my desire to elbow around the internet with them. I've never been able to decide whether this wicked world needs more serious reporting or more moments of laughing so hard you forget what day of the week it is, and it seemed like this was the kind of place where I would never have to, so I assured John that no, in spite of it all, this was a dream come true.
It's been one of the greatest fortunes of my life that that impression was right. In my two years at Jezebel, Gawker, and the Special Projects Desk I found a group of writers and editors with an intolerance for likability when it replaces frankness, directness, and wit. The co-opting of feminism by capitalism would be mocked on a bad day, maimed on a good one. Smarm would not be tolerated. And yet everyone was so, well, warm. I was in heaven.
Perhaps you noticed that my byline wasn't on this site a ton. That's because I was an editor, and for the most part abided by my (definitely correct) sense that with a group this talented, when a tip came in, (to the sources who tipped, thank you for trusting me and the writers I edited with your stories), or an idea floated across the delightful hellscape Slack, there was always a writer here who could do it better. I also believe strongly in the utility of editors. The world is not generally kind to writers, and especially in times when writers are told to feel guilty for their choice of profession by—I cannot believe I'm writing this, but here we are—the president, it is the job of an editor to say "yes, let's do it." My project here has basically boiled down to believing in my colleagues, and fuck, has that ever paid off. While at Jezebel I had the remarkable and uncommon pleasure of editing this band of intimidatingly excellent reporters on investigations that raised my heart rate, shockingly talented essayists on pieces that made me weep, and commentary that asked all the right questions. When asked to describe my job, I usually say something along the lines of "I edit really smart writing, but I, myself, write really dumb stuff."
So let's talk for a second about the dumb stuff.
I freaking love the dumb stuff! And the dumber the better! Especially if it's about sex, and it's about sex a lot. I'll surely never be able to do this kind of idiot shit again in my life (don't call me Shirley!), and I am so grateful to my bosses and coworkers for letting me do it here. It's hard for me to imagine anyone other than Emma allowing me to "investigate" the sex position depicted on a cookie. Who but Julianne would be up for a blog that included the words "the nooks and crannies of my labia"? Without Clover, I would never have been able to lay all my truth on the world. It's a serious gift to be this unserious, and I've loved and envied for years how gifted my coworkers are in this department. In fact, I've been trying so FREAKING hard to be as funny as Maddie, Joanna, Clover, Rich, Megan, Ellie, Prachi, Harron, Julianne, Katie, Hazel, Kelly, Bobby, and Ashley for so long that I'm exhausted and must take to my bed with my perfect dogs and a goblet of cheap, chilled white.
G/O Media may get a commission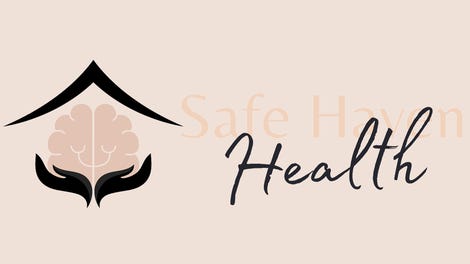 Addiction counseling
Safe Haven Health
Before I do, though, I want to thank the writers and editors of Jezebel, Gawker, and Special Projects—and the outrageously talented freelancers I've had the honor to edit—for letting me work with you during the most surreal, fun, and sometimes painful times. Together, we watched in agony as the same people who seem always to win won again and again in 2016, then watched those people rise to heights of cruelty that sometimes left us speechless. Our company changed hands. In a feat of collaboration that ought to be studied in business schools nationwide, we went five months without an Editor-in-Chief. My colleagues now have to watch 44 of us take buyouts. We'd be facing layoffs if not for the tremendous work of the GMG Union in negotiating a voluntary and excellent buyout program (everyone: join a union, and if you don't have one, build one), but it remains an exceedingly tough time.
Leaving a place this special is so hard it verges on the impossible. Emma, Julianne, Kate, Koa, Clover, Joanna, Maddie, Katie, Jennifer, Stassa, Ellie, Prachi, Rich, Ecleen, Kelly, Hazel, Ashley, Harron, Bobby, Aimee, Phoebe, Ashley, Jia, Sam, Hamilton, Gabby, Marina, Jordan, Andy, Veronica, Susie, Dicko, Heather, Lynn, Courtenay, Kavi, Kash, Sarah, Melissa, Surya, John, Tom, Pareene, Marchman, Keenan, Anna, and Brendan, I'm more grateful to you than I can possibly say. Without you, my bullshit detector wouldn't beep loudly enough, I would almost certainly never laugh, and I would have no one with whom to share memes that play on the motifs from what this entire staff has agreed is the greatest film of all time: Arrival, starring Amy Adams in the unforgettable role of a lifetime. You've all taught me how to take risks, how to be brave online, how to be dumb, and how to be smart. I admire each of you immensely. Try not to be too freakin' happy that I'm leaving!