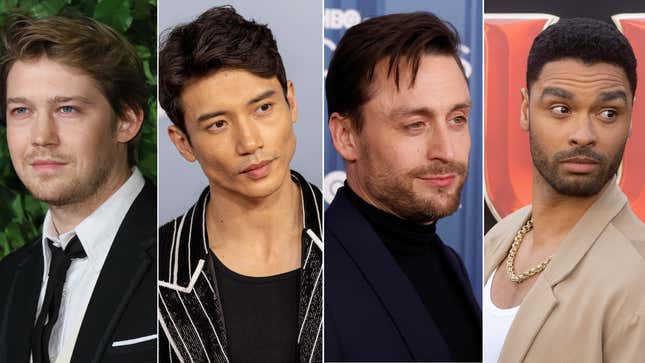 The hunt is apparently on for the new James Bond who will take up the mantle from Daniel Craig, and I feel like a peasant in Camelot waiting to see who will pull the Excalibur out of the rock, or whatever happened there. Speaking to the Radio Times this week, long-time James Bond casting director Debbie McWilliams gave some insights and specifications around what the franchise is looking for in its new it-boy. And all of it sounds... fairly manageable. The top lines are: man roughly in his thirties and not yet megafamous. OK!

"We did look at a lot of younger actors, and I just don't think they had the gravitas," McWilliams said "They didn't have the experience, they didn't have the mental capacity to take it on, because it's not just the part they're taking on, it's a massive responsibility."
If they're looking for someone a little older, seems like Timothee Chalamet (27) and Paul Mescal (26) aren't quite making the cut. And if they're looking for someone in his 30s, Succession odd-ball Jeremy Strong (44) sadly isn't, either. McWilliams also emphasized that actors playing James Bond have always started out being relatively unknown, so my condolences to Sebastian Stan.
All of this narrows the playing field a bit, but we've still got some ideas. Join us as Jez predicts the next 007...