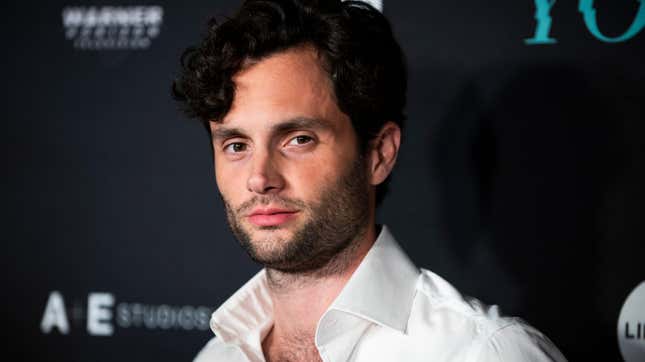 If you've already managed to binge the first half of You Season 4, which dropped on Thursday, fret not: Thanks to a new episode of Badgley's podcast Podcrushed, there is still, somehow, more content. Speaking to his co-hosts Nava Kavelin and Sophie Ansari about the new season and taking us behind the scenes, Badgley revealed that he'd spoken to the show's creator, Sera Gamble, about reducing the number of intimacy scenes this season "to go from 100 to zero."

In response, Badgley explained that Gamble "didn't even bat an eye" and "was really glad that I was that honest and had a really positive response." Shortly after, Gamble and the showrunners "came back with a phenomenal reduction" in sex scenes, he said. Having watched this first half of the season, I can confirm things still get decently amorous—but sex and sexuality no longer feel like a focal point in the show to the extent they once did. Badgley's sex scenes don't feature close-up shots and clothes generally stay on. It doesn't affect the cadence of the show, really, but revisiting the new episodes after hearing Badgley's comments, his "less sex" directive is noticeable.
Explaining why he wanted fewer sex scenes, Badgley said that he didn't want to "just always [be] the romantic lead" anymore, which feels like needless shade thrown at Dan Humphrey of Gossip Girl, but sure! More importantly, Badgley suggested intimacy scenes feel uncomfortable, as he's been married to singer Domino Kirke since 2017: "Fidelity in every relationship, and especially my marriage, is really important to me. It just got to a point where I don't want to do that." He continued, "Before I took the show, it was a question: Do I have a career if I don't? Think about every male lead you've loved. Are they kissing someone? Are they doing a lot more than that?"
More recently, actresses like Bridgerton's Phoebe Dynevor, House of the Dragon's Emily Carey, and Westside Story's Rachel Zegler have sung the praises of intimacy coordinators guiding sex scenes and helping them feel safe. In 2021, Keira Knightley said that she now has a "golden rule" of not doing sex scenes directed by men.
But actresses clearly aren't the only ones who feel discomfort around the making of these scenes, nor is Badgley the only married male actor to take issue with filming intimacy scenes post-nuptials. Back in 2014, a "source" close to then-married couple Angelina Jolie and Brad Pitt revealed to Esquire that since the beginning of their relationship, Pitt—whose career had once been defined by intimacy scenes—"has tried not to do any sexy scenes with other women since he's met Angelina." That same year, Jenna Dewan Tatum confirmed to E! that her then-husband Channing Tatum "doesn't like me having sex scenes with other men." (Interesting, seeing as Mr. Tatum's career-defining franchise is literally Magic Mike, in which he plays a legendary male stripper.) Jamie Dornan of Fifty Shades fame told USA Today in 2015 that he didn't expect that his wife would watch the racy, R-rated smut-fest: "She doesn't want to watch this. She wants to support me and my work. I won't be able to sit there myself. I am not going to put any pressure on her either way," he said. "It's her decision. She's well aware that it's pretend, but it's probably not that comfortable to watch."
G/O Media may get a commission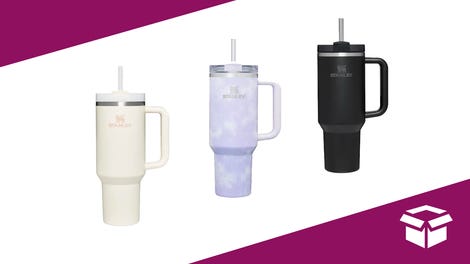 Up to 45% off
Stanley Cup Sale
Actors for years have addressed how sex scenes are hardly as glamorous and intimate as they seem on-screen. In reality, they're a science—a whole freaking production. "People imagine it's this really glamorous and sexy thing, but I always laugh because in reality there are 50 people in the room. You are stopping and starting. There is someone yelling, like, 'Can you move your hand, can you just put your shoulder down, OK, good, more, more!'" Olivia Wilde said in 2020 of her previous experiences filming these scenes.
All of this is to say, while Badgley will likely always be regarded as a sex symbol, his discomfort with sex scenes sounds pretty normal. We all have different boundaries, and good on Gamble and You's showrunners for being receptive to his. In any case, they still, clearly, found ways to keep You's fourth season spicy a la highly conceptual golden showers subplot. A win-win for everyone, clearly.