Housewives going broke is nothing new, but two more cast members of Bravo's franchise—Tamra's soon-to-be ex-husband Simon Barney and Alexis Bellino—have just filed for bankruptcy, making that a grand total of 10 Housewives who've sought protection from creditors.
1.) Alexis and Jim Bellino, Orange County

On December 8, 2010 Jim Bellino filed for Chapter 11 bankruptcy for his company Global Marine Inc., a single-asset real estate company. What's the single asset? The Bellino's home. The couple narrowly averted foreclosure on the 6-bedroom, 6,400 sq. ft. Newport Beach mansion (which they've owned for two years) in August after defaulting on over $80,000 of their $4.6 million mortgage, but managed to get a loan modification. However, on December 6, the house was put on the market—in a short sale—listed at $3,695,000. As of right now, the bank has scheduled a foreclosure auction for January 10, which just so happens to be the same day that Jim is set to go on trial for a lawsuit filed against him in 2009, alleging he committed fraud, deceit, breach of written contracts and other complaints.


2.) Simon Barney, Orange County

G/O Media may get a commission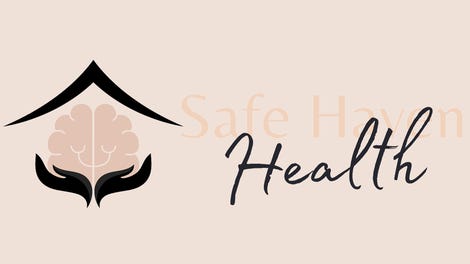 Addiction counseling
Safe Haven Health
On December 2, 2010 Simon Barney—who filed for divorce from his wife Tamra in January 2010—filed for Chapter 13 bankruptcy, according to public records we've obtained. The Barney's money troubles began before their divorce, and played out on the most recent season of Real Housewives with the short sale of their home, which they bought in 2005 for $1.3 million, invested $400,000 in upgrades, and sold for $1.12 million. The bankruptcy filing is the most recent development in Simon Barney's terrible, horrible, no good, very bad year. In September he was arrested on a domestic violence charge involving a dispute with Tamra over custody of their dog.


3.) Jacqueline and Chris Laurita, New Jersey

Although they appear to be comfortable—compared to other Housewives—Jacqueline's husband Chris (brother of Caroline and Dina Manzo) has had some trouble with this business Signature Apparel Group, LLC, which worked with troubled brands like Rocawear and Eve's Fetish. The company had an involuntary petition of liquidation under Chapter 7 filed against it. Since then, Signature Apparel Group has refiled for Chapter 11 bankruptcy in November 2009.


4.) Teresa and Joe Giudice, New Jersey

Of course, Teresa is the most famous of the financially dysfunctional Housewives, filing for Chapter 7 bankruptcy in October 2009, admitting they couldn't pay the $11 million owed to various creditors. Just last week, Teresa and her husband Joe appeared in a Newark Federal court for a hearing involving lawsuit against them brought on by Joe's ex-business partner, who accused the couple of forging his name on mortgage documents in order to pocket $1 million. When he took the stand, Joe admitted that he has forged his former business partner's and Teresa's names on documents, saying, "Everybody does it."


5.) Lisa Wu Hartwell, Atlanta

Lisa is no longer a regular on the show, but her money problems began before she was even cast on the series which purportedly features wealthy women. In 2007 Lisa—or Sharon Millette Wu, Sharon Lisa Sweat, Lisa Wu-Sweat, depending on whichever alias she fancies—filed for Chapter 7 bankruptcy. In August 2009, Lisa and her husband, former Oakland Raiders linebacker Ed Hartwell, lost their home to foreclosure after defaulting on their loan. The couple paid $2.9 million for the five-bedroom mansion in 2007, but it was sold at auction on the courthouse steps for just $1.9 million.


6.) Tammy Knickerbocker, Orange County

Unlike the other women on the series, Tammy's financial woes were the reason why she was cast on the second season of Orange County. Her story picked up after she and her husband (whom she later divorced) lost their fortune, and focused on her attempts at getting back on her feet, having once lived in the biggest house in the Coto de Caza gated community. Public records show that she and her ex-husband Lou (now deceased) filed for Chapter 7 bankruptcy in March 2000.


7.) Taylor and Russell Armstrong, Beverly Hills

Of all the cities of the franchise, we thought for sure that the Beverly Hills Housewives were the most financially secure, so we were shocked to learn via public records that Taylor's husband, venture capitalist Russell, filed for Chapter 11 bankruptcy in 2005, just a year before their daughter Kennedy was born. Judging from the lavish, $60,000 birthday party they threw for the four-year-old on the show, the Armstrongs have quickly rebuilt their fortune—or they haven't yet learned to rein in their spending.


8.) Michaele and Tareq Salahi, D.C.

The infamous White House gate crashers are perhaps the least surprising of the monetary messes. It could be said that these two are professional charlatans, but "professional" would imply that they work for a living, which apparently they don't. Tareq was secretly funneling funds from his family's business, Oasis Winery, into his own business Oasis Enterprises Inc., which he grossly mismanaged. That company filed for Chapter 7 bankruptcy in 2009, while the couple's other bogus company America's Polo Cup Inc., filed for Chapter 7 bankruptcy in September 2010. They have been involved in over 30 different lawsuits (being sued by various vendors and even Tareq's own mother) since 2004. They also do not own home, but pretend that they do.


9.) Sonja Morgan, New York City

You'd think that the weirdest thing about Sonja Morgan filling for Chapter 11 bankruptcy in November 2010 is that her ex-husband is the mega-wealthy John Adams Morgan, great-grandson of financier John Pierpont Morgan (as in J.P. Morgan). But no, the weirdest aspect of her bankruptcy is that Sonja blames it all on John Travolta. She was to produce the movie Fast Flash to Bang Time starring Travolta, but claimed that the project failed because the actor made demands that she and her production company could not meet. She was then sued by Hannibal Pictures and ordered to pay a settlement of $7 million. In her bankruptcy petition, she listed $19.8 million in debt and $13.5 million in assets.


10.) Lynne and Frank Curtin, Orange County

While the Curtins have yet to formally file for bankruptcy, it looks like it's only a matter of time, since the couple can't even pay their rent, have been evicted numerous times from homes in the past year, and still think it's a good idea to take on large, unnecessary expenses like face lifts and nose jobs. Added to that, the couple has over $2.1 million in liens placed against them for civil judgments, non-payment of taxes, and non-payment of creditors.