For their Real Housewives of D.C. audition tape, the Salahis filmed themselves at a palatial Virginia mansion, claiming it was their home. However, they never owned the property, and the people who do were shocked when contacted about the ruse.
It turns out that the home is owned by Stuart and Daphne Himelfarb, a couple who actually appeared in one episode of the reality show, going out to dinner with Michaele and Tareq.
On part two of the D.C. reunion, the question of the Salahis' assets was brought up, since the couple presented themselves on the show as being successful and affluent when it was later revealed that they were broke and unemployed. In one episode, the Salahis claimed to be house hunting, and that their price range was between $100,000 and $12 million, however they could not provide a net worth statement. So when revisiting this topic during the reunion, the other cast members pressed the couple on whether or not they own any home. Host Andy Cohen then confronted the Salahis about the audition tape they submitted to Bravo, where they claim they live in the Himelfarbs' Hume, Virginia estate.




When pressed, Tareq and Michaele claimed that they no longer lived in the large mansion, as they had sold it. However, Radar has learned that the Himelfarbs have owned the home since November 2000.
G/O Media may get a commission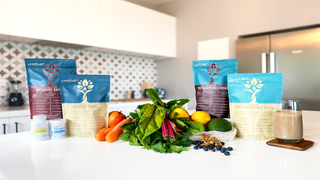 EXCLUSIVE: Michaele & Tareq Salahi Did Not Own Home On Real Housewives Audition Tape [Radar]