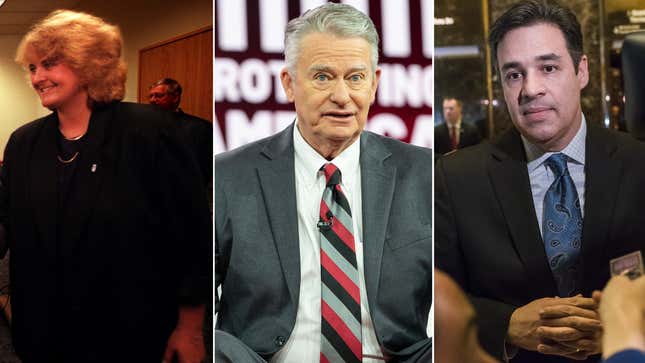 For years now, Kiki Council, an attorney in Colorado, has helped minors obtain judicial bypass to get abortion care. Council, who works as legal counsel for pro bono initiatives at the Lawyering Project, has often supported teens traveling out-of-state for the health service without parental consent.

Uterus Weekly: 15-Week Abortion Bans
"The minors who can't tell their parents about their choice are in very precarious, vulnerable positions at home," Council told Jezebel. "They're experiencing emotional, verbal, or physical abuse. They're living with parents or guardians who are extremely religious, or have extreme views that make them feel like they can't safely share that choice with them."

Under an Idaho bill that passed out of the legislature last week and sent to Gov. Brad Little's (R) desk Thursday, Council's work would be recognized as "abortion trafficking" and amount to a felony punishable with up to five years in prison. For years, the anti-abortion movement claimed its goal was to leave abortion up to individual states— but Idaho's HB242 sets the stage for "abortion trafficking" to become the anti-abortion movement's next boogeyman under the pretense of caring about children. In tandem with their push to confer personhood on embryos, state lawmakers will likely push this fear-mongering narrative until more states adopt legislation like HB242.
Idaho state Rep. Barbara Ehardt (R) introduced HB242 earlier this year, and Little is expected to sign it. It would be enforced by the state's anti-abortion attorney general, Raúl Labrador (R), if enacted.
The bill prohibits minors from traveling out-of-state to circumvent the state's abortion ban, which took effect shortly after the fall of Roe v. Wade and bans abortion in nearly all cases. Adults who "conceal an abortion from the parents or guardians of a pregnant, unemancipated minor," or do anything to help a minor get an abortion, would be guilty of "the crime of abortion trafficking." This would implicate advocates like Council, or abortion funds that exist to bridge cost and travel-related barriers to abortion.
The bill singles out minors and frames them as hapless trafficking victims, Council says, because they "have the least power and resources"—just as parental consent laws for abortion have always functioned to prevent minors from getting care, even prior to the fall of Roe. It's a similar strategy to the attacks on gender-affirming care for trans youth, which function as a step toward banning gender-affirming care altogether. As Jezebel's Susan Rinkunas pointed out in March, states can't legally ban travel from one state to another, but lawmakers and judges "can do all kinds of things under the guise of parental consent." HB242 is a step toward banning interstate abortion travel, period.
The anti-abortion movement's "endgame"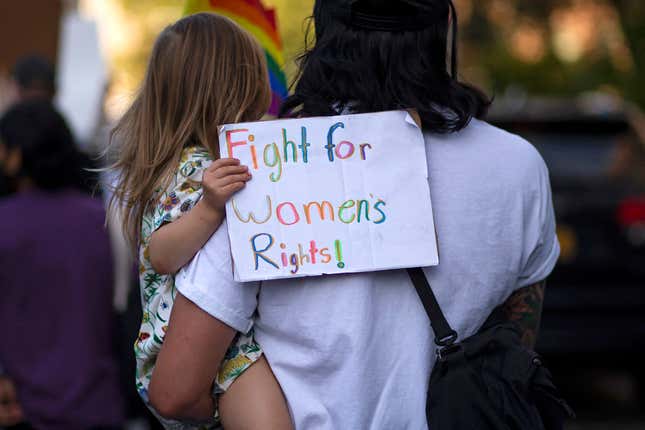 To be clear, "abortion trafficking" is not a thing. People of all ages travel out-of-state to access abortion because post-Roe, that's the only option available to them—that is if they're able to piece together the necessary funds and get time off from work or school.
"[Idaho's bill] isn't new," Elisabeth Smith, state policy director at the Center for Reproductive Rights, told Jezebel. "We've seen bills to prohibit logistical support and mutual aid for abortion, prohibit mailing abortion pills across state lines, criminalize sharing information about abortion pills online." Lawmakers have long been set on trapping pregnant people under their state's laws—Smith noted a recent Texas bill aiming to block internet providers from permitting websites with information on abortion pills. Prior to the fall of Roe, Texas successfully enacted a ban that made even helping someone get an abortion illegal.
"Their goal has always been to stop everyone, nationwide, from getting abortion, and put this vital health care out of reach full-stop," Andrew Beck, senior attorney at the ACLU's Reproductive Freedom Project, said of anti-abortion lawmakers. He added that, at the same time Idaho's legislature passed HB242 last week, Labrador issued an opinion interpreting the state's current abortion ban to prohibit healthcare providers from referring patients out of state for abortion.
This, obviously, is despite years of promises from anti-abortion leaders (like the Mississippi attorneys who argued the case that overturned Roe) and Supreme Court justices that abortion rights would be decided by each state. Since the fall of Roe, Senate Republicans have voted against a bill to codify a right to interstate travel for abortion and a bill to create a fund for those forced to travel for abortion. In September, Sen. Lindsey Graham (R-SC) introduced a federal abortion ban.
Individuals and blue states can fight back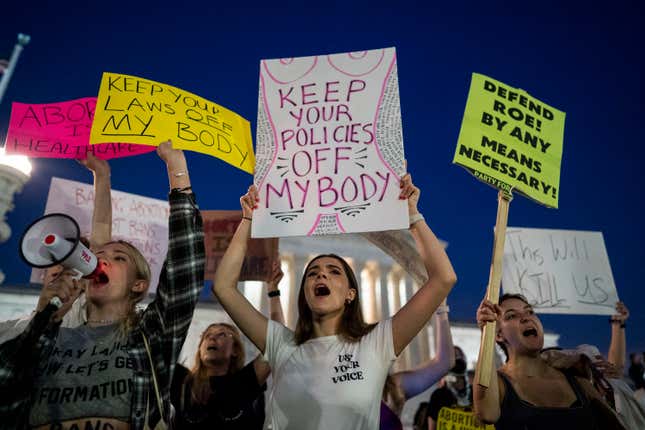 Bills to ban interstate travel for abortion drastically expand states' abortion bans—they also expand states' powers to dole out pregnancy-related criminal charges. If you find yourself traveling out-of-state for abortion services or helping others do so, Smith says it's important to take as many "privacy-related precautions as possible." That means minimizing who you tell about your plans, especially "through social media and online messaging services" that leave a digital trail. Jezebel previously compiled a guide on best practices to protect your digital privacy and minimize the criminal risk inherent to all pregnancies, which has grown exponentially post-Roe.

People who live in states where abortion rights are protected should also call on their representatives to introduce legislation like bills in California, Washington, Connecticut, and Hawaii that would protect abortion providers in their states who serve out-of-state patients. These bills are called "shield laws." Smith says it's critical that blue states protect patients and providers with concrete legal action, like "not extraditing people, or not helping give evidence to prosecute someone in our state for engaging in activity that's legal in our state."
Threatening to criminalize health care providers for offering abortion or pregnancy-related care has a chilling impact on the health system and, consequently, the availability of life-saving care for pregnant people. We've already seen a hospital in Idaho shutter its labor and delivery department altogether last month, as it cited concerns with criminal threats under the state abortion ban.
After Roe fell, Council told Jezebel she immediately saw a "massive increase" in her caseload from minors seeking care, and "that's including many who are traveling from out-of-state." The irony of equating minors seeking out-of-state abortion with "trafficking" is that denying minors abortion and imposing forced childbirth on them far more closely resembles trafficking. As Council noted, many minors seeking abortion care are in the midst of or trying to escape abusive situations. "They're targeting minors with bills like Idaho's because of their vulnerability," she said.
Anti-abortion lawmakers don't care about children's safety—they care about finding the most potent, convenient boogeyman of the day to ban abortion for as many people as possible.