2017 was a banner year for terrible men, but that's not what we're here to talk about. It's about this time of year, each year when we tip our hats to the women we think are great. Here's to you, sheroes, both human and animal, for keeping us from gouging out our eyes and locking ourselves in the attic this year!

---
Tracee Ellis Ross
There are few famous people I turn to for reliable shots of joy, and Tracee Ellis Ross is one of them: visibly effusive, real, and worthy of the term inspiring. Her Instagram posts and stories prove why she's one of the most underrated (and fashionable) comedians in Hollywood and a ball of fun in a tornado of cynics, including myself. I'm glad this was the year she finally got her Golden Globes dues for being a constant magnet on Black-ish, the best sitcom on television.
—Clover Hope
P.S. Tracee, if you're reading this, please hang out with me.
---
Luann de Lesseps
G/O Media may get a commission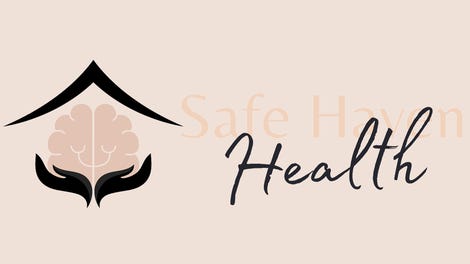 Addiction counseling
Safe Haven Health
After being named Madeleine Davies's shero in 2016, New York Housewife and musical genius Luann de Lesseps embarked on such an exceptional year that she merits mention once again. She laughed. She cried. She gloated heavily. She married a man who had cheated on her at the Regency, of all places, and for a brief, golden moment, her name was Luann D'Agostino. Eight months later, it was not. But out of the ashes, in a brightly-lit Sag Harbor kitchen, the Countess rose up again, scarred but empowered by her brief dance with love. She is now "back in the recording studio," thank god. You would think I'd be tired of delusional and narcissistic reality TV stars at this moment in time, but it hasn't really worked out that way and I will not apologize—Luann is my shero.
—Ellie Shechet
---
All of the Women Who Help Me Raise My Child
This is probably a bit of a cheat but I am deeply sincere. During this year's Women's Strike, there was a frustrating peripheral conversation about what women with children should do in order to participate in the strike. The overwhelming response from a lot of left-leaning media was something like "Let your husband take care of your children!" The answer that dismissed the over thirty percent of American children that live in single-parent households—households overwhelming headed by women—like mine, negating how interdependent women are on each other's daily labor. For households like mine, the work of women, both paid and unpaid, is the proverbial glue. My son is raised by a web of women, including preschool teachers and my mother, who is the babysitter, after-school pickup, and grandmother all-in-one. The work of childcare is more often than not invisible, and for preschool teachers grossly underpaid, but without it, my house would not function nor, practically speaking, exist. So thank you to all of the women who have helped me raise my son for the last four years, you're my true sheroes.
—Stassa Edwards
---
Meghan Markle
My only happy memory from Election Day 2016 is Prince Harry's fiery announcement that yes, he was in a relationship with Meghan Markle of the USA Network program Suits and that the tabloids better back off. Because that announcement dropped in the morning, I didn't yet realize just how much I was going to need the periodic happy headline from these two. The reason I've gotten so much genuine enjoyment out of covering them is Markle, who so far seems totally great. She appears to take her philanthropic work seriously, and it's supposed to have been a big part of their connection; she's friends with Serena Williams and Priyanka Chopra. For all the American pop cultural fascination with the idea of marrying princes, it seems like an awful job that would destroy a lot of people. Markle, however, gives the impression of someone so poised, so fully formed, with a sufficiently solid sense of her own worth that she can handle it and help Harry use the position for the best. Together, they'll have an incredible platform, and I find myself optimistic about how they'll use it.
—Kelly Faircloth
---
Willa Ford
One-hit wonder Willa Ford survived 9/11, but her career didn't according to an amazing Billboard interview that ran this year. And then she attempted to say she didn't blame her decline on 9/11 (she did, she really did!) in an equally amazing follow-up interview with People. Proving that it's never too soon to hear a litany of bold stances coming from an unlikely source, Willa Ford dared and she was handsomely rewarded with...well, some good-humored chatter about her on the internet. Reading those interviews brought me brief spikes of Showgirls-like joy, and not just because Ford bears a slight resemblance to Elizabeth Berkley (though that didn't hurt, either).
—Rich Juzwiak

---
Emily Steel, Megan Twohey, and Jodi Kantor

As a woman, as a survivor of sexual assault and harassment, and as a reporter, I am in awe of and incredibly thankful for the excellent investigative reporting by New York Times' Jodi Kantor, Emily Steel, Megan Twohey*. Steel's reporting was instrumental in taking down Bill O'Reilly and helping uncover a pervasive culture of sexual harassment at Fox News. Months later, Kantor and Twohey burst the lid on Harvey Weinstein's sexual misconduct, opening the floodgates that helped the #MeToo movement rush in. Suddenly, we are witnessing an era in which bad and powerful men are facing a reckoning, and it's unlike anything I've seen in my lifetime.
—Prachi Gupta
---
The British Woman Who Got Stuck Between 2 Windows Trying to Rescue Her Unflushable Poop

What a wonderful year it has been—full of change, drama, and the vague, disquieting threat of nuclear war. When called upon to think of my shero, I cycled through the usual suspects—Fiona the Hippo, Beyoncé, Kris Jenner—but none of these women really, truly defined 2017 for me. Instead, the British woman who got stuck between two windows trying to rescue her unflushable poop. Something about her plight as a woman who took a giant poop that she could not flush and her subsequent panic inspired me to really go the extra mile in everything I do. Also, I laughed for a long, long time; in a year when laughter was so scarce, I'm glad to take it where I can.
—Megan Reynolds

---
That Teen Girl Who Showed Up To Her Prom In a Coffin
Shout out to Megan Flaherty of Pennsauken High School for knowing how to make a real entrance. You will remember that moment forever and so will I. I can only hope, going into 2018, I can be as cool as this 17-year-old goth teen. And for anyone else who has felt increasingly dead inside this year, I hope you too find Flaherty inspiring!!!
—Hazel Cills
---
Malala Yousafzai
Listen, I know. This is sort of cheating. It's as much of a cliche to call Malala Yousafzai your hero as to say Beyoncé is your favorite recording artist, but thinking about the strength of this barely-grown human has propelled me through many a dark day in 2017, and sorry, but she's a real hero to me! This woman got shot in the head and instead of packing it in, wrote a bestselling book, started a nonprofit, and won the freaking Nobel Peace Prize. It is not an exaggeration to say I think about her every day as I wonder who will be exposed as the next semi-professional rapist, or watch fetal personhood get shoved into a tax bill, or watch Americans (many of whom are children) lose their healthcare coverage. It's disheartening stuff, but surely I can get up, shower, walk my dogs, and fucking blog if Malala Yousafzai can become an international symbol for the transformative power of education for girls and women before being legally allowed to drink in the U.S. This year, she got into college. Congrats, Malala! You'll do great. Please do not forget to party a little.
—Kelly Stout

---
The Women of UNITE HERE
It takes great bravery to come forward as a victim of sexual harassment and assault no matter who you are, but doing so when you don't have the protection of privilege (through wealth, whiteness, citizenship or profession) takes even greater courage, which is why I'd like to honor UNITE HERE, the U.S./Canadian union that represents those in the hospitality and service industries, among others. Members Juana Melara, a hotel housekeeper, and Sandra Pezqueda, a dishwasher, were both included as "Silence Breakers" in Time's "Person of the Year." It is also because of efforts by UNITE HERE that Chicago has recently passed legislation that requires hotels to outfit their housekeepers with panic buttons or face fines and potential closure. Unions are great. Unions fighting to stop sexual violence are even greater.
—Madeleine Davies

---
April Ryan
For working to hold the White House accountable. For her withering eye rolls. For calling out pie fraud wherever she suspects it.
-Joanna Rothkopf
---
Cardi B
I included Belcalis Almanzar on last year's list as well, writing from my post-election malaise that she was "the only person who made any damn sense about any damn thing." None of us could have predicted the way in which she would skyrocket to the top in 2017 with "Bodak Yellow," not just breaking records—she was the first solo woman rapper to lead the Billboard charts in 19 years—but becoming a zeitgeist unto herself, a rags-to-riches story that culminated in her song defining the year and seeing success in career and love, too. All through it, she inspired in the best way possible: by staying her charismatic self, by telling it like it is, by embodying the self-determination of a child of immigrants, by being an outspoken voice for women in abusive relationships and a champion of self-esteem for women who are rarely championed. She is a star with a heart of gold. And next year, she's gonna get a Grammy, too.
—Julianne Escobedo Shepherd

#UsToo
We know this year isn't the first time women have come forward about sexual harassment, but let's still pat ourselves on the back for being strong and living through this bullshit today and every day.
*Correction: A previous version of this post mistakenly said that Megan Twohey works at The New Yorker. She works at the New York Times.