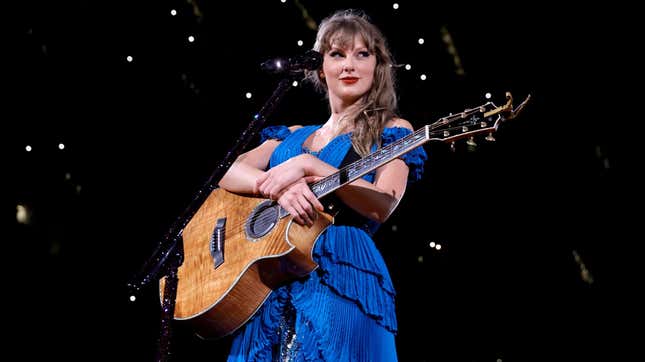 Taylor Swift just wrapped the 53 shows of the U.S. leg of her Eras Tour, in which she played two surprise songs each night that she selected from the 240 or so in her catalog. These shows have been nothing short of glorious, and also full of gossip. I give you: Karlie Kloss at the final Los Angeles show on Wednesday—the same night she announced 1989 Taylor's Version. There's a lot going on at the moment. (Sorry.)
I am a massive fucking Swiftie, as you may have gathered, and one of the highlights of my summer has been tracking, watching, and ranking all 107 of Swift's surprise songs. (I have a therapist who says this is all fine!!) I sat third row at Metlife Stadium in New Jersey on May 27 when "Holy Ground"—my favorite Swift song of all time—was one of the surprise songs. I am still riding that high.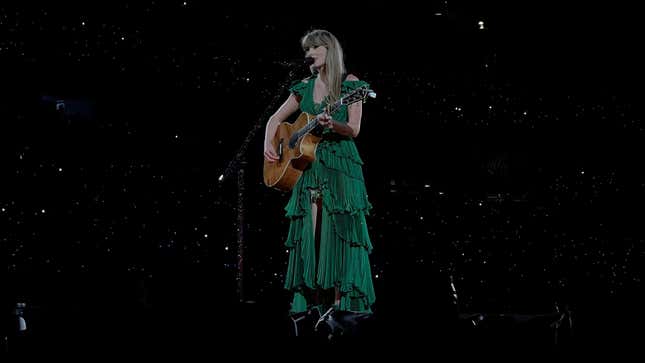 There have been surprise songs I loved; ones I really fucking loved; ones that made me cry; ones I was happy to have missed; ones that I would have sacrificed my voice for, Ariel-style; ones I'm bitter about because there are still so many she hasn't played (I can't believe we've yet to hear "Stay Beautiful" or "Electric Touch"); and ones that I've ranked so low I risk being banned by Taylor Nation. I'll reiterate that yes, I have a therapist, and yes, she says I'm good.
With all this knowledge—and emotion—I figured I may as well make this unhinged ranking of them. You'll never guess what number one is. (And you're going to hate what #91 is. Don't Blame Me.)