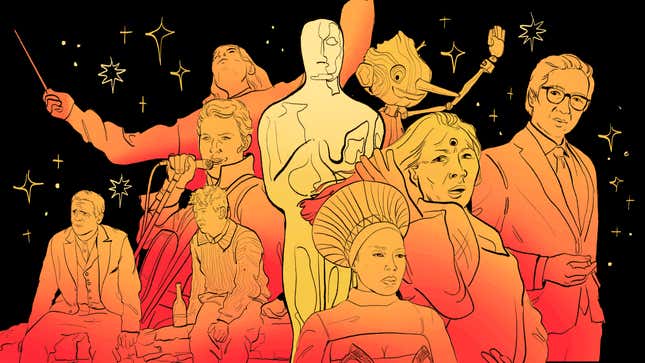 It's more than a little amazing that A24—the hyper-hip film company that for years was best known for "elevated horror" like Hereditary—has become such a contender for Academy Awards. Though its movies have won some major awards in the past (Brie Larson picked up the acting trophy for 2015's Room), A24 wowed this year by nabbing 18 Oscars nominations. With Everything Everywhere All at Once the frontrunner in major Academy Awards categories like Actress in a Leading Role (for Michelle Yeoh) and Best Picture, as well as potential wins for Brendan Fraser's work in The Whale and, perhaps, a Best Animated Feature trophy for Marcel the Shell With Shoes On, this may be the year that A24 crosses over and becomes to the '20s what Miramax was to the '90s. This is a good thing, as A24 waves the flag for weirdness and experimentation.

Not far behind is Neon, the similarly risk-taking distributor (perhaps best known for Parasite, which won four Academy Awards in 2020), which could score major wins this year with its Nan Goldin doc All the Beauty and the Bloodshed and its beloved gross-out satire Triangle of Sadness.
There are quite a few nominees that seem like locks in their categories for the 2023 Oscars, and I've labeled them as such in this piece. I also added alternate picks (these come from the heart) and dark horse contenders. Often, the Academy likes to throw one winner at us that no one saw coming—last year's Best Picture CODA came to many as a shock—so expect the unexpected.
The 95th Academy Awards are Sunday, March 12 at 8 p.m. ET, and will be broadcast on ABC.