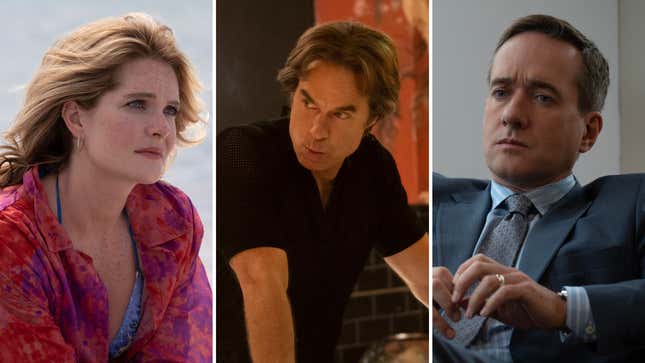 I love television. I watch too much, especially when it's not basketball season. Do you want to make plans on Sunday night? Sorry, it's probably HBO night! Plans on Monday? Um, The Bachelor is on then, but maybe I can DVR it. Tuesday? I can probably fit you in. Wednesday is when Netflix always drops the best/worst reality television. You see how hard it is to fit a social calendar in when there's so much good stuff to watch??

What about you? Did you fist-pump to the remix of the The White Lotus theme song each week too? Do you have thoughts on exactly when you would engage in cannibalism like the girls of the Yellowjackets? Did you miss Keri Russell on your television? Because I definitely did. Like a lot of other people I also swooned and cheered when the best romance on television finally produced a kiss on Abbott Elementary.
Maybe you're also in mourning, like me. After all, this year we said good bye to some huge heavyweights like Succession and Better Call Saul.
But the important takeaway from all this is that there has been so much good television to enjoy this year. And on Wednesday, the Television Academy announced the 2023 Emmy nominees. Let's see if your favorites have a shot at television's biggest awards, which will be handed out on September 18.