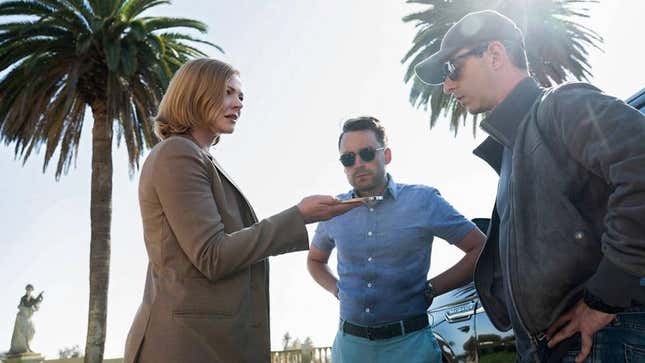 This slideshow now contains spoilers for the third episode of Succession.

We're two episodes into the final season of Succession, which means we have eight episodes left before Logan tells us to "fuck off!" for good. The theme song comes on, we do our little dance, and then we watch the world's most fucked up family do whatever it takes to avoid saying "I care about you" to one another, while multi-billions of dollars trade back and forth between people who've never eaten at a Chili's.

Before the season premiere aired, the Daily Beast ran a review of the first four episodes. Without spoiling any specifics, the outlet was adamant that this season "hinges on a bombshell that seems primed to break the Internet." Color us fucking intrigued!!!
Unfortunately, Jezebel was among the many outlets that did not receive an early screener of this week's episode, which leads us to the conclusion that this week is the week of said twist. (In the case that this week is not the week, we do not hold ourselves liable for this statement. Please do not sue us, even in an affectionate way.)
To bide our time, as we wait to admire more of Shiv's tailored pantsuits, we've assembled our own deranged fan theories about what this internet-breaking twist might be. Obviously, they're "all bangers."
Update 4/10: We called it: Logan Roy was not the picture of good health and died on his PJ (private jet) en route to Sweden. A full obituary can be read in the Los Angeles Times. Since we didn't see him physically die, we can now entertain thoughts that that wasn't actually his body unloaded at Teterboro.