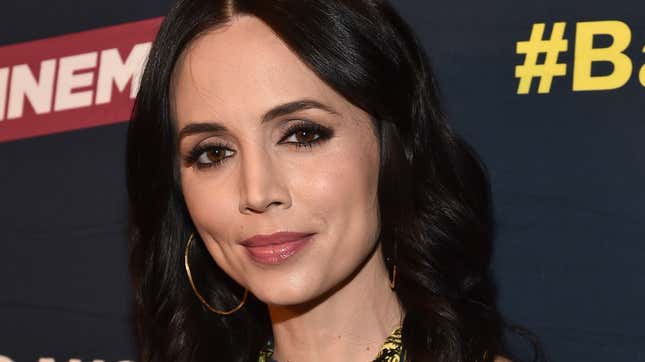 Eliza Dushku has voiced her support for those who claim that Joss Whedon is an awful, abusive tyrant on set.

Luke Macfarlane Talks Starring In Historical Gay Rom-Com 'Bros'
"Charisma Carpenter, my heart aches for you, and I'm sorry you have held this for so long," wrote Dushku, who played vampire slayer Faith on both Buffy the Vampire Slayer and Angel, in an Instagram post, per PinkNews. "Your post was powerful, painful, and painted a picture we'll collectively never un-see or un-know."

In case you missed it, Carpenter spoke out against Whedon last week, alleging that he "abused his power" and "created hostile and toxic work environments" on both Buffyverse shows. Similar accusations of emotional abuse and toxic behavior have been voiced by Justice League actor Ray Fisher and even Whedon's ex-wife, Kai Cole. Michelle Trachtenberg made similar accusations in the wake of Carpenter's allegations, and co-stars Amber Benson, Sarah Michelle Gellar, James Marsters, and now Dushku have publicly offered their support to all speaking out.
"May you [Charisma Carpenter] and countless others feel the solidarity and connection you have likely missed for too long," Dushku's post continued. "From courage, come change and hope. It starts and will end because of courageous truth-tellers like you."

---