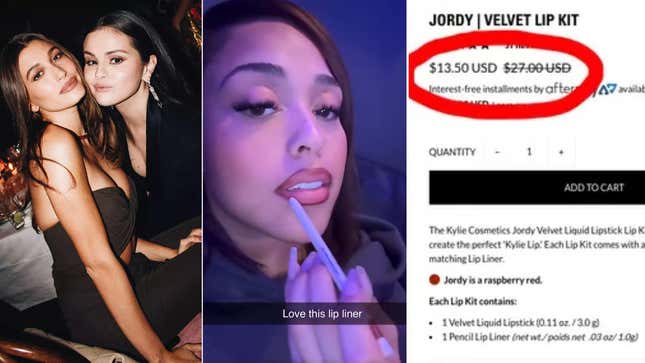 Call me old-fashioned, but sometimes, I do miss the good old days—specifically, the good old days of celebrity feuding. I remember where I was—sitting in my junior year bio class, I recall—when I read the tweets: "remember when you had a life and stopped making bitchy comments about mine?" Zayn Malik, recently departed from One Direction, tweeted at former bandmate Louis Tomlinson. Malik was replying to Tomlinson's comment on a photo of Malik and his new collaborator Naughty Boy: "Remember when you were 12 and you used to think those Mac filters for your pictures were cool haha ! Some people still do HA!" Tomlinson wrote.

The year was 2015, perhaps the zenith of the celebrity beef, roughly the same era that Amanda Bynes was tweeting hourly about her not-so-kind thoughts on Drake's appearance. And I'll say it: I miss those days! We just aren't treated to celeb food fights like this anymore, and frankly, I blame the fall of this lost art on every celebrity, micro-celebrity, and their damn cousin having a skin care or beauty line to promote these days. This has rendered makeup promotion the new metric-slash-frontier for all famous people feuds, instead of just going at it, balls-to-the-wall on Twitter dot com like we saw in the 2010s.
Case in point: This week, Jordyn Woods—the Instagram model and designer best known for being Kylie Jenner's ex-BFF—briefly broke the internet over a Snapchat story promoting Selena Gomez's Rare Beauty lip products. Allow me to explain: Over the last couple weeks, Jenner has been at the center of the reignited (alleged!) feud between Gomez and Hailey Bieber, who's been married to Gomez's long-term ex Justin Bieber since 2018.
G/O Media may get a commission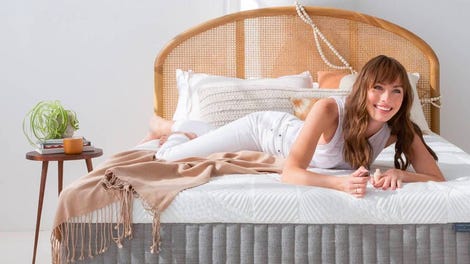 Sleep Sale
Sleep Sale - Brentwood Home
Rumors of conflict between Gomez and Hailey have swirled for years, as fans theorized that Justin cheated on Gomez with Hailey, and recent events have only further fueled this speculation—namely a couple shady Instagram stories Jenner shared of her and Hailey appearing to not-so-subtly mock Gomez's eyebrows last week. In any case, in promoting Rare Beauty, Woods seems to have taken a side in the Selena vs. Hailey Cold War. And, at the same time as Woods' post, Bieber promoted products from her own skin care line on Monday with the hit song "Calm Down" playing in the background—notably, the version of the track that doesn't include Gomez's feature.
Snarky product placement and commentary have, in fact, become the weapon of choice for Gomez, Hailey, Jenner, and a handful of other influencer-turned-beauty-moguls for some time now: Last May, Justine Skye, one of Hailey's best friends, posted a Snapchat story of herself and Hailey followed by another appearing to very aggressively shade Gomez and Rare Beauty: "Making TikToks everyday like you haven't got a shitty makeup brand to run? Hmmm… Just whack as hell." (At the time, Gomez had become conspicuously very active on TikTok.) Immediately after, Skye deleted the stories and fired off a series of tweets accusing Gomez fans of hacking her Snapchat.
And back in 2019, shortly after Woods admitted to kissing Tristan Thompson while he was dating Jenner's sister, Khloe Kardashian, Jenner notoriously hard-launched the end of their friendship by putting the makeup collection she shared with Woods on sale for half off. Woof.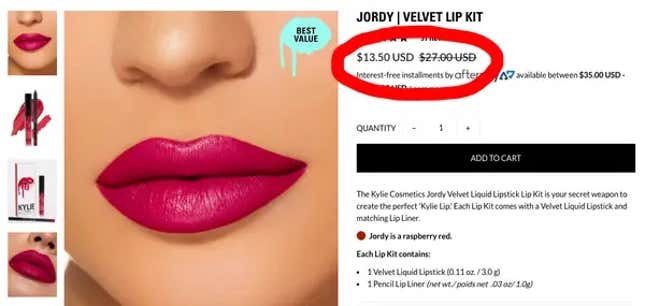 Sure, shade-throwing via digs at each other's makeup products delivers on mess and drama—an intoxicating opiate for the masses that briefly distracts us, the peasant class, from how the Jenner clan's wealth-hoarding ways are destroying the planet. But still, I miss when hot, exorbitantly wealthy people weren't afraid to just throw a metaphorical punch or two. There's something utterly soul-draining about how an event in nature as pure as the celebrity feud can be so transparently commodified at this point in late-stage capitalism, with the raw emotions and visceral rage driving a Twitter screaming match in the 2010s traded for carefully curated aesthetics and product placement.

A good celebrity fight used to be cost-free, feel-good content solely for the enjoyment of we the people—now it's been hacked to bits, reduced to a cold and distant science, a commercialized money-grab for celebs to try and sell us their shit.
All of this is to say, if Hailey and Selena do loathe each other as much as they seem to, then one of them just needs to take a swing already! Please god, anything but another shady ad for Rhode Skin or Rare Beauty.