The Kardashian/Jenner family's annual Christmas card is barely recognizable, missing some parts, and all fucked up from fame. Just like Michael Jackson's face. (And that, too, was shot by David LaChapelle.)
The card was revealed at the end of the first-ever Keeping Up With the Kardashians Christmas special. It aired on E! last night, but the show was actually filmed in September not long after Khloe reportedly held a failed intervention for her husband Lamar over his supposed crack addiction, but just before Kris and Bruce Jenner announced they were separating after two children and 23 years of marriage. So things were really tense and Christmas-y.
But you know what? Kudos to them, because life goes on. Christmas can't be canceled just because your sister married a druggie and your mom doesn't love your dad anymore. And neither can checks once they've been cashed, so you better get your ass to that soundstage that's decorated to look like the life your family no longer has, and get to work pretending to be merry during this scripted game of Yankee Swap.
The weirdest thing about the show, though, is that despite the sets and the makeup and the money, it still manages to adroitly capture how uncomfortable the holidays can be with our families. It's not always so cozy and warm and loving. There can also be a lot of bullshit baggage and bad feelings. In that way, it makes for a more authentic Christmas vibe than cookie-cutter specials that are a little more heartfelt. So in that spirit, we present the family's 20 Most Awkward Moments.
G/O Media may get a commission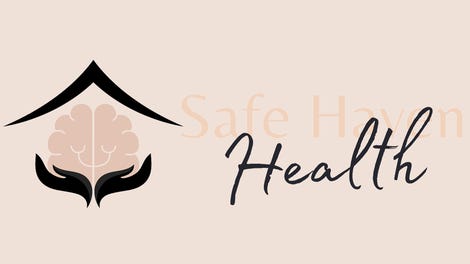 Addiction counseling
Safe Haven Health
1.) Bruce's ponytail

2.) The Christmas Card
No one is supposed to look at a Christmas card and say, "What the fuck is going on with that family?" That's kind of the opposite of the entire point of Christmas cards.
First of all, a bunch of people are arbitrarily missing. OK, so Lamar is "busy" somewhere, and Kanye doesn't want to be involved and the rules are different for North than with the other grandkids, and Bruce's own children have peaced a while ago. But no Rob or Scott?
Well, turns out that photographer David LaChapelle pitched an all-female card to the women. Apparently, they liked that idea, even though Bruce's participation did nothing to quell recent rumors.
These people are going to eventually realize what a fucking disaster of a mess this was, right? They know it's actually not cool for a family to be so similar to the dystopian satire of Brazil, with the weird hats and plastic surgeries, right? Each year they get further and further away from one another and now this year, they are literally alone on a mountain constructed of tabloid magazines, no longer able to keep up the illusion that their own family members want to be associated with them.
3.) Trapped Bruce

It's kind of a beautiful allegory.
---
4.) Fat Rob

"Visually speaking, it would be better without the guys."
5.) Leopard Rob

6.) When Khloe reminded everyone at the Yankee Swap about her marital problems

7.) David LaChapelle's new look

He's Morrissey now. Or something?
8.) The naked lady with the hairy bush behind Kylie

Also, bonus points for the weirdly-placed illuminati symbol and the desperate inclusion of Kanye by throwing his Rolling Stone cover on top of the pile of tabloids. To be fair, though, Yeezus is the reason for the season.
---
9.) Kris's slit

Kris's slit is actually what made all of this possible.
10.) The fight between Kourtney and David

It's totally ridiculous that he didn't want children involved in a family Christmas card, but it's not like he asked for Amanda Lepore in their place. If you want a family portrait, then don't hire David LaChapelle.