Before his halfhearted presidential campaign was humiliatingly flicked aside last year, Jeb Bush managed, against all odds, to deliver a prescient remark. "Donald, you know, is great at the one-liners," Bush said at a December 2015 GOP debate. "But he's a chaos candidate. And he'd be a chaos president."

Since Donald Trump's inauguration a mere six days ago, a lot has happened—so much, in fact, that it is a challenge for the media and the opposition to keep up with the onslaught or focus on any one thing for any extended period, a strategy that is surely deliberate, if also clearly rooted in the instinctive desires of a narcissistic moron. Social media feeds, for anyone who continues to be interested in facts, have quickly morphed into endless running lists of terrible shit, occasionally interspersed with protest imagery and remix videos of Richard Spencer getting punched in the face. Trump has spent very little time on anything that would not horrify the left, to the extent that he was slow to complete the basic task of sending federal assistance to Mississippi and Georgia after tornadoes slammed the South this weekend.
As of this very moment—and this is an incomplete list—the Trump administration has ordered a freeze on most federal hiring, reinstated the Global Gag Rule, helped kick off an Obamacare repeal, invented a universe of "alternative facts," moved forward on the Dakota Access and Keystone pipelines, manifested a voter fraud crisis and promised a "major investigation" into it, appeared to plagiarize a Batman villain, prepared an order that would enact "at least a 40 percent overall decrease" in U.S. funding towards international organizations like the International Criminal Court, named a net neutrality critic to the head of the FCC, launched an aggressive and wide-ranging attack on climate science across several government agencies, claimed that experts say "torture works," announced a plan to strip sanctuary cities of federal funding, announced the imminent construction of a border wall and a crackdown on immigration from "terror prone" countries like Syria, drafted an executive order that would allow the reopening of CIA "black site" prisons, threatened the city of Chicago with martial law, attacked an individual reporter for a mistake that had been corrected, lied repeatedly and to the CIA about the size of the inauguration attendance, and hung a panoramic and inaccurately dated photograph of the definitely huge and throbbing crowd in the West Wing, right where the press can see it.
"We are very wary that this administration is trying to flood the zone with a whole lot of stuff that is very objectionable all at once, and make it very difficult by creating a cacophony of terribleness so that not one thing gets through," Zac Petkanas, the director of the DNC's anti-Trump arm, told Politico.
Members of Congress, Cabinet officials, and even administration staffers have reportedly been caught off-guard by a number of Trump's executive orders and memorandums, which Fox News' Sean Hannity described approvingly as a "shock and awe campaign against the Washington establishment." They are reportedly being written and rammed through by two of Trump's many "Steves"—senior advisor Stephen Miller, and chief strategist Steve Bannon, who has proudly described himself as "Thomas Cromwell in the court of the Tudors." Politico reports that the actions, marked by the "theatrics of autographing official-looking leather-bound documents" and lacking in consultation from experts, agencies or Congress, are "stoking fears the White House is creating the appearance of real momentum with flawed orders that might be unworkable, unenforceable or even illegal."
G/O Media may get a commission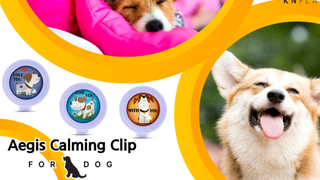 20% off
Aegis Calming Clip for Dogs
And while Trump's first days in office have proven so extreme that Greenpeace activists hung a giant "RESIST" banner behind the White House on Wednesday morning, the GOP has joined in on the fun, proposing legislation to withdraw from the United Nations and pushing Senate Majority Leader Mitch McConnell to kill the filibuster. Local inroads are being made, as well: a Texas bill would criminalize abortion to make women feel more "personally responsible," while a Minnesota bill, one of several similar pieces of legislation across the U.S., would allow cities to sue protesters for the cost of police response. Internally, Trump is known to enjoy sowing discord amongst his staff, forcing them to battle for his favor like Apprentice contestants, while his foreign policy strategy, insofar as there is one, seems to be rooted in Kim Jong Un-style unpredictability. (The State Department's entire team of senior management officials was reportedly just fired, to "clean house.")
Armed with knowledge of the peculiar mindset of the Trump cult ("Is there anything Trump could do to lose your support?" I asked one woman on inauguration day. "No," she replied) and some basic awareness of historical precedent, we're starting to draw some conclusions about where this thing could lead. Orwell's dystopian novel 1984 is Amazon's best-selling book right now, closely followed by political theorist Hannah Arendt's The Origins of Totalitarianism.
In the latter, Arendt writes about the "perpetual motion-mania of totalitarian movements which can remain in power only so long as they keep moving and set everything around them in motion." Guy Debord, a French Marxist theorist writing around the same time as Arendt, argued: "In the spectacle, which is the image of the ruling economy, the goal is nothing, development everything. The spectacle aims at nothing other than itself." Trump is not exactly a student of history, philosophy, or really of anything that doesn't involve his own name or face (although Bannon certainly seems to be), but a structure he is familiar with is reality television, a world that shares some characteristics with the scenarios that Arendt and Debord describe—mainly, momentum driven by lightly controlled chaos.
On any given reality TV show, including the one Donald Trump starred in, producers often manipulate contestants and shape or edit interactions to fit into the narrative they've mapped out, a story that viewers generally go along with (even when they're aware of the basic fact that reality TV is often fake). Real-world values of honestly, intelligence, kindness and fair-mindedness are overwritten by the need to drive plot. Outrageousness, then, is often key to a character's success, which is why Ramona Singer has been a cast member on The Real Housewives for 8 seasons running. Because good ratings require the wheels of provocative action to keep spinning, the sobbing, emotionally fragile Ashley I. keeps returning to Bachelor in Paradise, and The Real World casts individuals who are socially conditioned to mistrust one another, and contestants on The Bachelor are trapped in a house with alcohol and little else to occupy themselves.
The constant destabilizing commotion required by any attempt at audience manipulation is second nature to Donald Trump, who doesn't appear to have any set ideological goals beyond making people believe he is strong and powerful. With each insane pronouncement, the base is galvanized, the opposition is horrified, and everyone is overwhelmed. Trump's challenge, in the absence of substantial checks and balances, will be to keep up the appearance of momentum without running himself off the road. Trapped in the role of captive audience, the opposition will need to continuously brace and shove against the tumult, and hold on to each other, and try to remember to breathe.
Correction: A previous version of this post said that Trump failed to make federal assistance available to Mississippi and Georgia after storms hit over the weekend; FEMA announced disaster assistance on Wednesday.