The premise of Bachelor in Paradise is an absolute nightmare, which is exactly why it's so much fun to watch.
Now in its second season, the Chris Harrison-hosted spinoff revels in its almost total lack of rules or format; it's just a bunch of attractive, intellectually limited Bachelor/Bachelorette rejects milling around on a beach in Mexico, competitively trying to fuck each other. Whoever isn't paired up by the end of each rose ceremony gets sent home; this week, the men had the power to hand out roses, which led to a horrific scenario in which two women, both desperately unattached, were forced to make out with a cartoonish douchebag in bright pink pants whose claim to fame is pretending to be gay on last season of the Bachelorette.
Considering the fact that they are trapped in hell with no A/C, it's not surprising that there are a lot of tears almost right off the bat. Sure, everyone's nice at first—complimenting each other on their teeth, warmly praising Jillian's boob job—but the niceties quickly evaporate, with all the men immediately gunning for Jade, a soft-spoken ex-Playboy model, and the women for Jared, a chiseled, brooding restaurant manager with patchy facial hair.
Here is everyone who cried on this week's two-day premiere.
Ashley I: 5-7 times? I'm honestly not sure
Ashley I., age 27, was last seen pacing back and forth in the Badlands, howling with childlike rage after being dumped by Chris Soules. Ashley is a self-proclaimed virgin and Kardashian lookalike who is waiting for the "Aladdin" to her "Jasmine." Her favorite activities are a) reminding people that she looks like Princess Jasmine and b) sobbing. She quickly became obsessed with Jared, chasing the other women off (for now) with an aggressive 2-step strategy of calling "dibs" on him and displaying her severe emotional instability. Jared did not appear to be romantically interested in Ashley I., but her tactics were surprisingly effective—they didn't hook up and probably never will, but he did give her a rose.
G/O Media may get a commission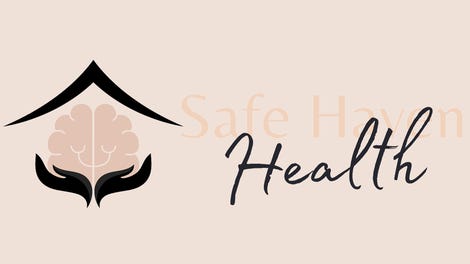 Addiction counseling
Safe Haven Health
Tenley: twice
Tenley, 31, was the runner-up on Jake's season of The Bachelor and also appeared on the 2010 season of Bachelor Pad, where she met her now-ex-boyfriend, Kiptyn. Tenley is perky as hell, but Kiptyn just had a baby with his new girlfriend Samm (baby's name: Koltyn), and therefore Tenley is Vulnerable. She cried once at Lacy's wedding (more on that below), and once more after making the grim realization that she'd have to make out with JJ in order to get a rose.
Lauren: twice
Lauren, 24, was never a contestant on The Bachelor. She is Ashley I.'s younger sister, who differentiates herself from the get-go by declaring herself as "pretty much the opposite of a virgin." Lauren was allowed to come on the show with Ashley as a "package deal" (if one of them gets a rose, they both stay) for reasons that are immediately obvious: Lauren is just as much of a wreck as Ashley, and she's also extremely mean.
Lauren released a delicate tear or two at Lacy's wedding, but completely lost it when the drinking began, crying in a crouch next to the pool. Lauren couldn't explain why she was crying ("I just started freaking out"), later elaborating to her sister that everyone is "old." In the following episode, Lauren snarked on everyone's fake boobs, heaping extra distain on Juelia's ("they're saline"). Lauren is very good television.
Lacy: once
Lacy and Marcus got engaged on last season of Bachelor in Paradise, three weeks after they met. They "got" "married" on Sunday's episode, in front of their parents and a bunch of drunk people in bikinis they'd never met. It was absolutely not their actual wedding, but the couple was very tan and cute and everyone cried anyway.
Kirk: 0.5 times
Kirk, 32, is a personal trainer who was kicked off Ali's season of The Bachelorette. Kirk let forth a series of strong blinks at Lacy and Marcus's wedding, leading me to believe that he cried at least a little bit, or had sand in his eye.
Lacy's mom: once
Lacy's mom, frankly, did not look particularly pleased that her daughter was getting married on a reality television show.
Marcus's mom: once
Ditto Marcus's mom.
Jillian: once
Jillian, a Fox News producer who was kicked off Chris Soules' season (directly after asking him: "Would you rather have sex with a homeless girl, or not have sex for five years?"), was the first contestant to leave Bachelor in Paradise after JJ gave Tenley his rose. Which is ironic, because Jillian and JJ are terrible in similar ways and probably would have been really compatible. Jillian cried in the limo home, appearing to be mostly bummed that her free vacation had abruptly ended.
---
Contact the author at ellie@jezebel.com.
Image via screengrab/ABC.