The latest—never the last—horrifying deadly shooting rampage in America was brought to us by Mainak Sarkar, a disaffected former UCLA student who murdered Professor William Klug over an imagined slight. Before killing Klug and then himself, Sarkar also killed his estranged wife Ashley Hasti. While no one was paying attention or keeping track, Hasti's murder was one in a line of particularly relentless, horrifying, gruesome domestic violence murders in the past seven days.
It's easier, sometimes, not to notice patterns—particularly at an outlet where we write regularly about violence against women, which is constant and, if you're not careful, numbing in its grim predictability.
But even in a culture where women regularly die at the hands of their partners—over 1,000 each year, by one estimate—it's hard not to take notice of a week like this one, as spring softens the air and fills in the trees, and the daylight stretches out into the evening, and the local headlines are filled with a particular kind of horror. To review:
Friday, May 27: A 78-year-old former professor was arrested in Riviera Beach, Florida, accused of stabbing his 79-year-old wife to death. James Huhta is accused of fatally stabbing his wife Mary in the stomach—and then, "overcome with grief," per CBS' curious phrasing, taking an overdose of insulin and attempting to leap from the balcony of their condominium. Huhta's suicide attempt failed. He was listed in stable condition on Monday.
Sunday, May 29: Kenneth Alan Amyx was arrested in Plano, Texas, and charged with the killing of his girlfriend Jennifer Streit-Spears. Amyx told police the murder was part of a failed suicide pact, and that when the woman "chickened out" he had to "finish her off" by stabbing her to death. Amyx was also wanted at the time of the murder for "continuous sexual abuse" of a child in Rockwall County and indecency with a child in Dallas County.
G/O Media may get a commission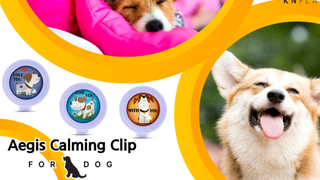 20% off
Aegis Calming Clip for Dogs
Monday, May 30: Karen Perez, who was just 15 years old, was found dead, her partially nude body stuffed under a kitchen sink in an abandoned apartment. Her boyfriend, who hasn't been named because he's also a minor, has been charged with murder. Prosecutors said cellphone audio captured Perez being sexually assaulted and then choked. On the recording, they say, Perez could be heard saying both "I don't want to" and "I don't want to die."
Monday, May 30: Ashley Solano, 29, was found beaten to death in the laundry room of an apartment complex in Adelphi, Washington. Stephen Nurse, 46, has been charged with the murder. While it's still under investigation, police say Nurse and Solano were previously in a relationship. Solano was the mother of a three-year-old boy.
Tuesday, May 31: Graphic artist Blake Leibel was charged in a Los Angeles courtroom with the murder of Iana Kasian, his girlfriend and the mother of his newborn daughter. Leibel is accused of torturing and mutilating Kasian; the prosecutor's office said in a statement that "all the blood was drained from her body." Leibel is said to have abruptly abandoned his former wife when she was eight and a half months pregnant, beginning a relationship with Kasian. Two weeks after his child with Kasian was born, he was arrested on charges of sexual assault against a third woman.
Tuesday, May 31: Former Phoenix police officer Christopher Glen Wright allegedly shot and killed his wife Nasbah by the side of the road. Wright is also accused of shooting a good Samaritan named Tomas Olivas Ornelas who tried to help. Wright told arresting officers the murder was Nasbah's fault, whom he accused of cheating on him. He also told police both of his victims "deserved to die" and he would "do it all again."
Thursday, June 2: Ashley Hasti was found dead in her Brooklyn Park, Minnesota home. She married Sarkar in 2011 and her family told media outlets the couple broke up about a year ago. Sarkar is believed to have shot and killed her, then traveled thousands of miles to murder Klug, his former professor. A "kill list" kept by Sarkar featured the names of Hasti and Klug, as well as a third professor, who is unharmed.
Thursday, June 2: Patrick Antoine, 39, turned himself in to Norwich, Connecticut police. Police say Antonine admitted to stabbing Margarette Mady, his eight-months-pregnant wife, to death, then setting their apartment on fire. The couple have two other children.
And that's just the domestic news: internationally, we also have the case of 22-year-old Italian university student Sara Di Pietrantonio, who died Sunday after allegedly being set on fire by her ex-boyfriend.
A week like this of any other kind of incident—mass shootings, publicized incidents of bullying, canoeing accidents—would probably occasion some editorials, some discussion on the morning talk shows, maybe even a grim press conference from the president, vowing not to stand for any more. Consider, for example, that we are now on day seven of a news cycle about a dead gorilla.
But because this is simply violence, murder, mayhem enacted on women—the same kind as always—we won't see any of that here.
Our national attention isn't always impatient. We have an amazing capacity to see every bit of presidential election jockeying, for one. It's not that we refuse to see pain, either: just that we see pain most clearly when it registers as raw, or surprising, and violence against women is so common that it's ceased to seem like anything but more of the same. It's easier, sometimes, not to notice patterns. But that doesn't mean they don't exist.
Illustration by Jim Cooke