A Texas man is accused of stabbing his girlfriend to death in what he claimed to police was a suicide pact gone wrong. After the killing, he posted a photo of the woman's lifeless body to Facebook, where it remained for 36 hours, even as her family and friends begged to have it removed.
Kenneth Alan Amyx, 45, was arrested Sunday, May 29 in Plano, Texas and charged with stabbing Jennifer Streit-Spears. An affidavit from the Plano police, posted by the New York Times, says that police responded to a 911 call from Streit-Spears' mother, who said she fear her daughter and her boyfriend "are going to kill each other." When police reached Streit-Spears' apartment, they found a "nude male," later identified as Amyx, on top of a naked woman, a knife in his hand. Streit-Spears had multiple knife wounds on her neck, forearms and wrist and appeared to be dead, according to the affidavit.
Amyx is said to have told responding officers that Streit-Spears "chickened out" and that he had to "finish her off." He later told police that he and Streit-Spears, who had been dating for about four months, had discussed a suicide pact, agreeing to stab each other.
After the killing, a police spokesperson told the New York Times, Amyx posted two gruesome photos to Streit-Spears' Facebook page:
Officer David Tilley, a spokesman for the department, said that Mr. Amyx not only posted a photo of Ms. Streit-Spears — nude and with her neck cut — on her page, he also posted a selfie of his face covered in blood and the words "Pray for us," the officer said.
G/O Media may get a commission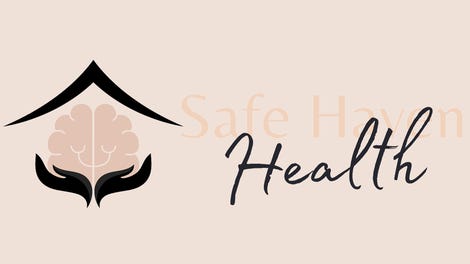 Addiction counseling
Safe Haven Health
The photo remained on Streit-Spears' page for 36 hours, visible to her friends and family but not to the public. During that period, her loved ones say they repeatedly reported the photos. In a statement, Facebook told the Times, essentially, that they got to it as soon as they realized what it was:
"We remove graphic images when they are shared to celebrate violence," a Facebook spokeswoman said in a statement. "As soon as it was clear what the facts were behind this photograph, we removed it."

In 2013, a Florida man named Derek Medina murdered his wife Jennifer, then posted photos of her body and a confession to his Facebook page. That photo, too, remained up for hours.
---
Kenneth Alan Amyx. Book photo via Collin County Sheriff's Department