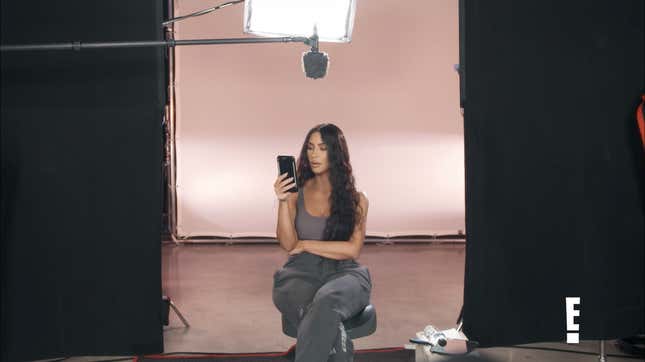 I was originally going to kick this off with an allegory about a traveling race of aliens that must strip planets of their natural resources to survive. It would end with a humorous remark about the Kardashian's increasing other-worldliness, maybe a throwaway reference to their recently founded Venusian Fertility Cult. And it'd land on my thesis, a frank accusation of theft and exploitation on behalf of the lives they've pillaged in their decade-long stranglehold on the popular imagination. Those sentiments still stand. But after an hour spent indecisively fretting over my opening paragraph, it came to me. The realization that could change my life forever: I'm finally done keeping up. I'm shocked as much as you are! But like the menacing producers at E!, why don't we take this back to the beginning.

On Sunday night, Keeping Up With The Kardashians aired its flagship episode of Season 16. "Treacherous" was a sweeping tragedy of shattered friendships, crumbling love lives, and the failures of connections built across the divides of reality television stardom. It was also incredibly overproduced, to almost comedic effect. Unsurprisingly, my 10-episode binge this weekend revealed little more than a bloated Instagram story in the shape of a commercial advertisement. For those who made the much healthier choice to opt out of the season completely, here's what you missed: "Foodgod" pretended to shit in a plastic bucket. Kim consulted a "medical medium" to heal her psoriasis. Khloe took photos of her newborn on a private plane. Kourtney vacationed with 36-year-old Scott Disick and his girlfriend Sofia Richie, who he met when she was 16. Kris and Kylie bought an office. And Kanye, in his debilitating eccentricism, started a cult. Now you're all caught up!
The episode began with a tour of Khloe Kardashian's new mansion. She showed off her views, talked up her private gym, and laid out blueprints for a massive walk-in closet. Jordyn Woods was there for the bulk of this. I think it was dramatic foreshadowing, but it came off as production leading a storyline. Kylie Jenner wore a leather trench coat and Kris Jenner stepped out in a blazer. Early on, Khloe debuted a shocking felt bowler hat while taking a pregnancy test. Again, it was played for dramatic foreshadowing, but all I could think about was the multiple accusations that they re-film episodes to beef up storylines.
Eventually, family gathered to paint ceramics, and Kanye West debuted the concept for his "James Turrell-inspired" church service. Scott Disick, asking if there's a pastor or preacher, received a curt "no." Following a commercial break featuring Big Pharmas latest offerings, they tour the property they'd acquired to host the newest iteration of his church. Khloe, sick with a migraine, believes her ailment to be the harbinger of bad news. At some point, the L.A. skyline fades into a montage of dramatic voice overs culminating in a single narrative: Jordyn Woods kissed Tristan Thompson at a party the night before.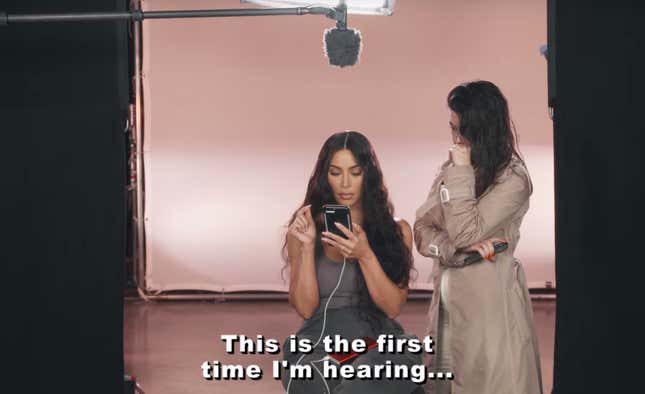 The actual retelling of events is muddled, and framed through the narrative device of an interrupted sit down interview. Kim Kardashian, filming her late-season confessionals, fields calls from her sisters and extended friend groups. What surprised me was that it took 10 minutes for a single person to mention that Tristan Thompson was at all in the wrong for making out with Jordyn Woods. What didn't? Kim Kardashian wielding an expected threat against Woods. While ranting to her sisters, she lets slip that the whole family has "employed" Woods and helped her "provide" for her entire family. There it is! The angle I'd waited 35 minutes for. But despite this, the details of the episode matter the least. (Welcome to the post-truth age!) I'd rather zero in on the former confidantes, like Jordyn Woods, who've found themselves in tabloid-grabbing crosshairs of Instagram's first family: Blac Chyna, Tristan Thompson, Lamar Odom, Amber Rose, and Tyga. The pattern among them is obvious!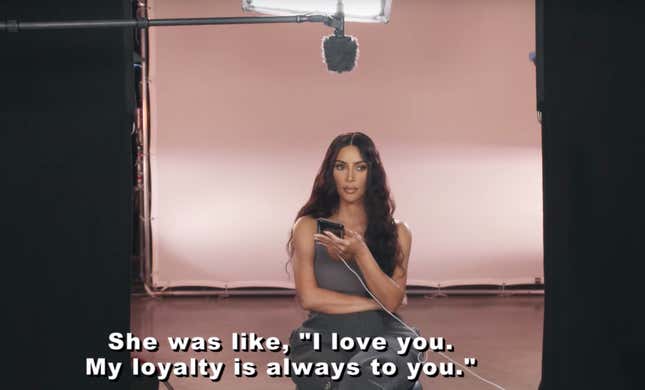 And while I'd never pin the blame for the actions of others solely on the Kardashians, how far can we extend our sympathy? Has this family not spent the last decade mining the cultural identities of their friends, family, and partners for content and clout? Have they not dedicated hours of airtime to disparaging black men and women in the name of "loyalty"? (Khloe especially!) Watching last night, I was reminded of the excerpt from Lamar Odom's book where he discussed Khloe "beating the ass" of a stripper he was "caught with." The story is told for comedic effect, but the image of an already marginalized woman suffering the wrath of Khloe Kardashian in place of her philandering boyfriend couldn't escape my head. This isn't to say that Jordyn Woods is an innocent bystander in dissolution of her Kardashian Klan membership. And at the same time, I also don't believe she's the saboteur sleeper cell this episode accused her of being. Instead, my most pressing takeaway is that Khloé's prolific history of using black people to elevate her cultural standing has often backfired when they've returned the treatment. Use and be used!

It's through this critical lens we can begin to dissect the way this family exploits just about everything they touch. All social interactions are mined for capital, relationships treated as businesses, and conflicts produced for maximum viewership. As this last episode reminded me, it's not just the endless exploitation of their black friends and family for "inspiration" and relevance—the whole world is seemingly theirs to pillage.
This phrase: "My heart is in my eyeballs."

Kylie says she's "scared" of Jordyn.

Khloe reveals that Tristan allegedly threatened his own life.

We talk about unreliable narrators in fiction, but the Kardashian's are proof of a real-world application of the concept.

Kourtney claims: "How could Jordyn do this? [...] Khloe's employed her."

There hasn't been a single mention of Khloe's backtracked tweets claiming Jordyn destroyed her family.