The fashion industry in 2010 was rocked by everything from untimely deaths to unlikely unionization efforts. Money, sexual harassment, suicide, and shocking resignations: here's what changed fashion this year. [NSFW]
Alexander McQueen Died

On the 11th of February, the fashion designer Lee Alexander McQueen was found dead in his London home. An inquest would determine that before hanging himself in his wardrobe, the 40-year-old designer ingested a lethal quantity of cocaine, tranquilizers and sleeping pills, slit his wrists, attempted to hang himself from a shower rail in his bathroom, and wrote a suicide note on the back of a hardcover book, which read:
Look after my dogs. Sorry, I love you, Lee. P.S. Bury me at the church.
Although McQueen had bolted and chain-locked his door, his housekeeper managed to get in through a side door, and she found his body. McQueen's remains were cremated.
The designer died on the eve of his mother's funeral, after what friends acknowledged had been a long struggle with depression and substance abuse. (His psychiatrist testified at the coroner's inquest that McQueen had made at least two previous suicide attempts.) Attendees at New York fashion week, the overglamourized trade fair that kicks off the designer fashion season, learned of the news during the morning of the first day of shows. (I woke up to hear of McQueen's death hungover and still halfway drunk from a Gen Art party the night before where, I recall, I'd lightly discussed "the whole woman-as-object discourse" of the models tableaux with a dude who went to Oberlin.) You expect fashion week to be mediocre-bad, like spending a week at the DMV bad, all long lines and uncertain outcomes; for an actual incidence of human tragedy to rupture the proceedings was strangely shocking. McQueen's sure sense of craft — honed at Central St. Martins, and at Gieves & Hawkes on Savile Row — was brought to bear on designs that evidenced considerations far beyond fashion's usual bailiwick, like politics, the impact of technology on culture, and the bloodier episodes of Scottish history. For this, McQueen inspired a kind of devotion that was unusual for its rabidity and its broad base: he was a designer it was okay to like, even if one was a "serious" person who ordinarily didn't care about that fashion stuff, and he was simultaneously the contemporary designer who made possible fashion's highest expression. To outsiders, Alexander McQueen was fashion's redemption. To insider's, he was its apotheosis.
The potential influence of the "industry" on McQueen's frame of mind was immediately put under the microscope. Stefano Tonchi, then the editor of the New York Times' T magazine, called the designer, "just one of the little cogs that got squeezed." Philip Treacy, the hatmaker who was McQueen's friend for 20 years, said, "Creativity is a very fragile thing, and Lee was very fragile." There was fervent discussion over whether McQueen was a "misogynist."
G/O Media may get a commission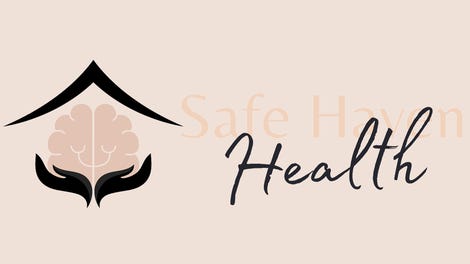 Addiction counseling
Safe Haven Health
Meanwhile, McQueen's second-in-command, Sarah Burton, oversaw the presentation of McQueen's last, unfinished, collection at Paris fashion week. It was very well received. After rumors that everyone from Gareth Pugh to Christian Siriano might take over, Gucci Group eventually hired Burton as the brand's new creative director.
Before he died, McQueen gave what turned out to be one of his last interviews to LOVE magazine. He said, in part, "When I'm dead, hopefully this house will still be going. On a spaceship. Hopping up and down above the earth."
Terry Richardson Was Accused Of Sexual Harassment
It all started in March, when the Danish model Rie Rasmussen confronted the fashion and art photographer Terry Richardson at a party in Paris. Rasmussen, who once worked with Richardson on a Gucci campaign, went up to him and told him he abuses his position of power within the industry to sexually harass young women with impunity. "They are too afraid to say no because their agency booked them on the job and are too young to stand up for themselves," said Rasmussen later to the New York Post. "I told him, 'What you do is completely degrading to women. I hope you know you only fuck girls because you have a camera, lots of fashion contacts and get your pictures in Vogue.'"
Rather than defend himself, Richardson allegedly fled the scene, and instead called Rasmussen's agency to complain about her.
Days later, a model named Jamie Peck published an essay detailing her two shoots with Richardson; Peck said Richardson at one point asked to have Peck's used tampon, with which to make "tampon tea." Peck's recounting of her time with Richardson includes the line, "I'm not sure how he maneuvered me over to the couch, but at some point he strongly suggested I touch his terrifying penis." Richardson once said of breaking into modeling, "It's not who you know, it's who you blow. I don't have a hole in my jeans for nothing."
More models and fashion industry insiders came forward to us with many other stories of Richardson's sexual misconduct. After nearly a week of newspaper and blog coverage, Richardson issued a non-specific denial of any wrongdoing. Though Richardson's behavior at work had long been a topic of discussion and concern within the industry, and, in particular, among models, this was the first time that people outside the industry were learning of his alleged abuses of power, and it was the first time that several women came forward publicly with specific allegations of misconduct.
Although there were reports that Richardson was personally badly shaken by the scandal, his career has not really suffered in the months since: he has maintained his relationships with his high-paying commercial clients, like H&M and Aldo, and if anything, he has worked for his editorial clients, like Vogue Paris, American Vogue, and American Harper's Bazaar, more often than even before. But being Terry Richardson these days must mean living in the knowledge that there's always another shoe that might drop.
New York Fashion Week Moved To Lincoln Center
New York fashion week, that aforementioned overglamourized trade show, moved from its longtime home at Bryant Park to Lincoln Center. Swapping the New York Public Library's back yard for the lot adjacent to the ballet and the opera struck a lot of fashion observers as a significant move up; endless column inches were filled with meditations on fashion's integration into the high culture (or, the punditry bonus angle, ruminations on the significance of the fact that the shows were taking place in Damrosch Park, the part of Lincoln Center usually occupied by the circus). What changed practically was that venues and backstage areas got bigger, and most shows moved to a centralized e-ticketing system that shortened lines but made it drastically harder to sneak in, which was always kind of the most fun part of fashion week.
In other news, there was a protest, and a barely averted union dispute. The best part of the whole proceedings was definitely Sadie's doll insurgency.
Models At London Fashion Week Unionized
The next week, across the Atlantic, London fashion week got underway as the first fashion week to ever proceed under a collective bargaining agreement between models and designers. The U.K. model union, founded in 2007 as a shop of the actors' union Equity by two models named Victoria Keon-Cohen and Dunja Knezevic, reached an agreement with the British Fashion Council governing working hours, break times, minimum rates for fashion shows (most shows pay "in trade," that is, in clothes) and the like. (If those provisions sound very basic, they are: The modeling industry at present lacks almost any regulation whatsoever.) As independent contractors who are also often minors, models have traditionally been vulnerable to exploitation. Agencies supposedly exist to further models' interests, but the terms of most agency contracts leave the model responsible for virtually all costs and risks, and with little recourse for dealing with issues like, say, sexual harassment or financial exploitation.
Things like the Terry Richardson scandal, as well as the release of model-turned-filmmaker Sara Ziff's documentary Picture Me, are slowly making the public aware of the issues many young models face, like being made to choose between finishing high school and having a career, being encouraged to develop unhealthy eating habits, and agency debt. Ziff recently announced that she intends to found a professional organization for models in the U.S., and Fordham University now has a legal clinic available for models who need legal advice. It's never easy to foment these kinds of changes, and there are certainly powerful, entrenched interests who have long grown used to having a labor force that is young, relatively economically powerless, and interchangeable. But hard-won developments like these certainly renew my long-held hope that this industry will become a safer place for some of its youngest and potentially most vulnerable workers.
Michelle Obama Wore Clothes
The American First Lady continued to be a fashion story unto herself. Whether wearing Talbot's, Marc Jacobs, Alexander McQueen, or vintage, people wrote books about her style, blogged it, discussed it on cable TV, and criticized it. The Harvard Business Review studied her public appearances, and found:
Michelle Obama created $2.7 billion in cumulative abnormal returns — value over and above normal market variations — for fashion and retail companies associated with the clothes she wore.
Unknown is how HBR managed to explain the fact that Maria Pinto, a designer Obama wore frequently, went out of business in 2010.
Every Victoria's Secret Angel Known To Man Is Having Or Has Recently Had A Baby
The Victoria's Secret baby boom of 2009 — Karolina Kurkova, Gisele Bündchen, Adriana Lima, and Heidi Klum all gave birth late last year — continued unabated this year, with both Doutzen Kroes and Miranda Kerr confirming pregnancies. And young mother Arizona Muse walked the most recent Prada exclusive.
Carine Roitfeld Resigned From Vogue Paris
Just as it seemed fashion in 2010 was going to go out with a whimper, Carine Roitfeld announced suddenly that she was leaving Vogue Paris, the publication she has edited for a decade. Roitfeld said only that she was tired, and wanted a change; after the March issue ships, she'll be gone. Although rumors inevitably sprung up that she had been fired, no replacement is in immediate evidence. During her time at the top, Roitfeld made possible some of Vogue Paris' most beautiful editorials, and also some of its all-out worst. Whatever the circumstances of her departure, and whatever she turns to in future, her mark on fashion is made.