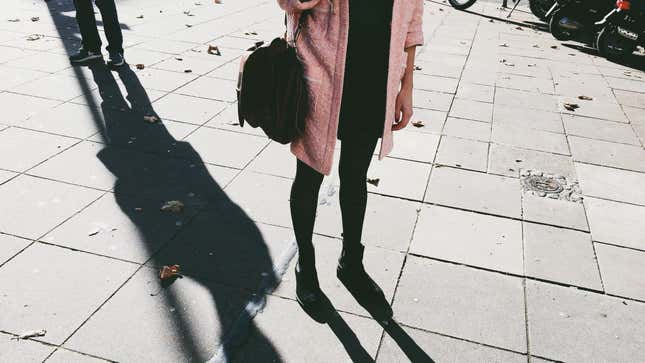 A Texas man who sued three women for allegedly helping his ex-wife obtain abortion pills is now accused of surveilling her text messages, rifling through her purse, and talking to the cops about her, according to NPR. He also appears to be lying about when he learned of the abortion in question, which could undercut his case. The new reporting underscores the risks of discussing abortion on unencrypted messaging platforms, especially for people with anti-abortion or abusive family members.
Republicans Pull Out All the Stupid Stops While Debating Abortion
In March, Marcus Silva filed a "wrongful death" lawsuit against the three women and is seeking damages of more than $1 million. (Texas law exempts pregnant people from prosecution and his ex is not a defendant.) Silva said in the suit that he'd only "recently learned" that his ex-wife had an abortion in July 2022, as she "concealed" the pregnancy from him and terminated it "without [his] knowledge or consent."
Silva claimed that his ex-wife learned she was pregnant in July after Texas' total abortion ban had taken effect and that she discussed how to get abortion pills with two friends over text. The suit alleges that a third woman delivered the pills to Silva's ex, and photos of text messages suggest that she self-managed the abortion at home. (Mind you, Silva only filed this suit after the couple's divorce had been finalized weeks earlier in February; the ex-wife filed for divorce in May 2022.)
Now, reporting from NPR strongly suggests that Silva knew back in July that his ex was pregnant and pursuing abortion. The outlet obtained a police report from July 18, 2022, in which an officer writes that Silva walked into a station and told an officer that said he'd rummaged through his wife's purse a few days earlier and found a sticky note with the number for an abortion clinic. Silva also told the officer he'd gone through his wife's phone and saw texts of her discussing abortion pills. He admitted to going through her purse again the following day, where he found a pill inscribed with the letters "MF." He googled it and learned it was the abortion drug mifepristone.
The report states Silva also told the cops "that he and his wife are going through a divorce and was upset that she did not at least have this conversation with him." Well, well, well.
Now back to those text messages: We previously noted that it was unclear how Silva accessed the texts without a court order and that the images of texts attached to the suit appeared to be photos, not screenshots, with a person's thumb visible in at least seven of them. NPR spoke to an expert who agreed that they weren't screenshots, but rather "janky" photos with screen glare, bad angles, and, of course, the thumbs. The expert said while it's unclear exactly when they were accessed, some of these photos appear to have been taken very soon after the text messages were sent, thanks to timestamps reading "Today 11:27 am" and "Today 6:38 pm." Silva's lawyers declined to address how he accessed the text messages.
One legal expert told NPR that if Silva knew about the alleged abortion planning as it was happening, that weakens his case for winning damages. Mike Golden, director of advocacy at the University of Texas School of Law, said, "If the jury comes to the conclusion that he knew full well that this was going on and did nothing about it, that strongly suggests that he suffered little to no emotional distress as a result of this happening." The photos of text messages definitely wouldn't be admissible in criminal court, but very likely could be in civil court—though Golden said a jury may not look at them favorably.
Reproductive privacy experts recommend that people who want to talk about pregnancy loss and self-managed abortion use encrypted messaging platforms like Signal or Protonmail. (Sadly, there's no app that can make abusive partners disappear.)
The NPR story concludes by noting that the anti-abortion group representing Silva, the Thomas More Society, sent a March 28 fundraising email repeating the false claims that the abortion was done "without his knowledge" and "behind [his] back."
It's almost as if it's all a big grift.