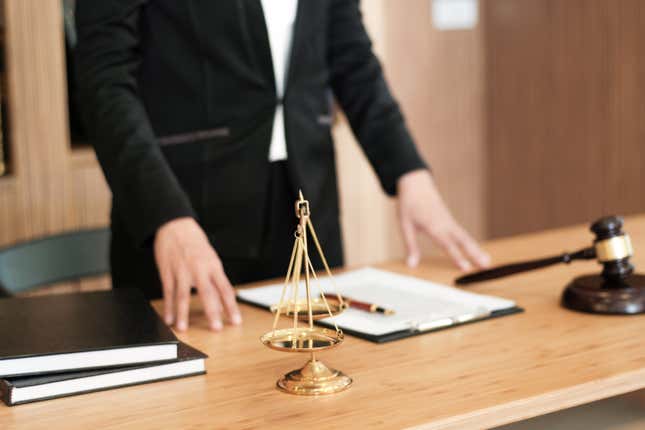 Late last week, a Texas man named Marcus Silva sued three friends of his ex-wife, alleging that they helped her get abortion pills in July 2022. Somehow, it gets worse from there: Silva's lawyers put out a statement on Friday evening saying that abortion robs men of their chance to be fathers.

Republicans Pull Out All the Stupid Stops While Debating Abortion
The lawsuit claims helping someone have a medication abortion is murder in Texas and Silva is suing the friends for wrongful death and a whopping $1 million in damages. (Texas law exempts pregnant people from prosecution for abortion and his ex-wife is not named as a defendant.) Some of the suit's details are very suspect: The former couple's divorce was finalized in February, and it's unclear how Silva obtained photos of his ex-wife's to present what he claims are her text messages in court—a thumb is visible in at least seven of the photos of her phone screen showing the texts.
Silva is not only being represented by Jonathan Mitchell, who cooked up Texas' bounty hunter abortion law, but also the Thomas More Society, an anti-abortion law firm. Please brace yourself for some men's rights bullshit from a TMS lawyer: "Abortion harms not only the unborn children who are killed, but also the fathers who have had their fatherhood stolen from them," Peter Breen, executive vice president and head of litigation, said in a statement. "We commend Mr. Silva for stepping forward, and we will help any father who seeks justice on behalf of his unborn child who is killed in an unlawful abortion."
The absolute gall of this man. First of all, consent to sex doesn't mean consent to pregnancy—let alone consent to raise a child with someone for 18+ years. Pregnancy is dangerous on its own, even more so for people in abusive relationships where a male partner forces them to become or remain pregnant against their will. Men who are interested in fatherhood can make babies with women who want to raise said babies with them. To suggest that women and pregnant people who have abortions are "stealing" men's opportunities to be fathers is both offensive and scary. And, in this particular case, the complaint itself acknowledges that Silva and his ex already have two children, so it's even more absurd.
It's not terribly surprising to hear this from Breen, who, per his TMS biography, founded two anti-abortion pregnancy centers, which provide no actual medical care and exist only to persuade women to remain pregnant and either parent or give the baby up for adoption. But it's a good a reminder that supporters of abortion bans often want to force women to create and birth babies for other people. Creepy as fuck.