I love to love love in all its beautiful, confusing, and sometimes vaguely horrifying forms, and so I am happy to report that Taylor Lautner, former werewolf and ex-boyfriend of Taylor Swift, has a new, "Instagram official" girlfriend. Her name is Tay, so that's one less thing to keep track of.
According to E! Online, Tay is a nursing student, and the duo have been dating for a couple of months. Lautner, famed for his role as Jacob in Twilight, dated the other Taylor sometime around 2010 and then she BRUTALLY broke his heart so she could write "Back to December," and so it is nice to see that he has found homonymous love once again. I am, however, still reeling from Lautner's 2017 breakup with Scream Queens costar Billie Lourd, so I'm afraid Tay will still have to work extra hard to earn my respect. I may have been #TeamJacob, but I will always be #TeamBillie, please alert any and all of Lautner's future girlfriends.
Then again, it has already been a long week and I am enjoying their Tune Squad costumes, so. Does any of this matter? Probably not. Does anything matter? I am not sure. Here are the Tay[lor]s.
Indeed.
---
Speaking of love, 73-year-old "American Pie" singer Don McLean is dating 24-year-old model Paris Dylan. Coincidentally, they are currently in Paris.
G/O Media may get a commission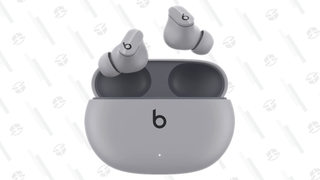 I literally just wrote that I loved love in all its forms, so I suppose now I will just say nothing.
[People]
---
Michelle Williams is gunning for Kelly Rowland and Beyonce to enter into a Destiny's Child pregnancy pact with her, an endeavor I wholly endorse. [People]
JWoww and Roger Matthews are DONE. [Hollywood Life]
Younes Bendjima is being sued over an alleged assault at this year's Coachella festival. [Page Six]
Whoopi Goldberg told Tiffany Haddish to take naps. [Page Six]
Let's pool all our money together and buy Robert Redford's house! [People]