ABC Family has cancelled Huge, the show created by My-So-Called Life's Winnie Holzman and her daughter, Savannah Dooley. And it's such a shame.
There are plenty of fat people on TV: the folks on The Biggest Loser, Dance Your Ass Off, Too Fat For 15. But reality shows that focus on weight loss are not enough. Entertainment comes in so many different forms: police dramas, hospital shows, teen soaps, spy thrillers… and overweight characters are few and far between. On new sitcom Mike & Molly, two fat people meet at an Overeaters Anonymous meeting, and instead of exploring the highs and lows of human relationships, it's just a bunch of fat jokes. Example: Embracing Mike is "like hugging a futon." Fat people can be on a scripted show, as long as fat is the punchline.
Huge was different, of course, because although the show was about teenagers at a weight-loss camp, weight loss was actually just a fraction of the issues the kids (and adults) were dealing with. The characters juggled dilemmas relating to crushes, self-confidence, popularity, rumors, toxic friendships, sexual urges, family drama, jealousy, embarrassment, sexual orientation, creativity, lying, cheating, rebellion, body odor, nerdiness and body image. In other words, it reminded us that fat people are people. Humans.
Teenagers are so susceptible to negative thoughts (and messages) about their bodies. Huge created a world in which your body matters, but it's not the only thing to focus on. The characters — played by actual overweight teens — were smart, creative, funny, athletic, caring, generous… So much more than just fat.
The show "only" had ratings averaging around 1.9 million viewers. But I'd be willing to guess that for the almost two million people it touched, the impact was really important. So here's a petition. Let's try and save Huge. It doesn't hurt to try!
G/O Media may get a commission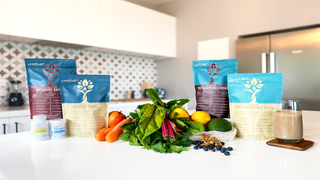 Sign the petition here.
(And if Huge remains canceled, let's hope Savannah Dooley's dream show, Queer, makes it on TV.)
Save The ABC Family Show Huge [Petition Buzz]
ABC Family Cancels 'Huge' [The Hollywood Reporter]
Earlier: Huge Writer Savannah Dooley Talks Teen TV, Fat Camp & Queers
Huge & The Future Of Fat On TV
See also: Huge: How Your Weight Affects Your Family Dynamic
Huge: Eating Disorders, Ribs And Recovery
Huge: When Losing Weight Doesn't Feel Like A Victory
Shrooms, Gender-Bending, Dumpster-Diving & Spirit Quests On Huge
Finding Humor In Swimsuits & Love Handles
Telling The Weird Kid He Smells Bad On Huge
Uterus-Control Issues On Huge
Fat-Camp Striptease & Snack Lust On Huge