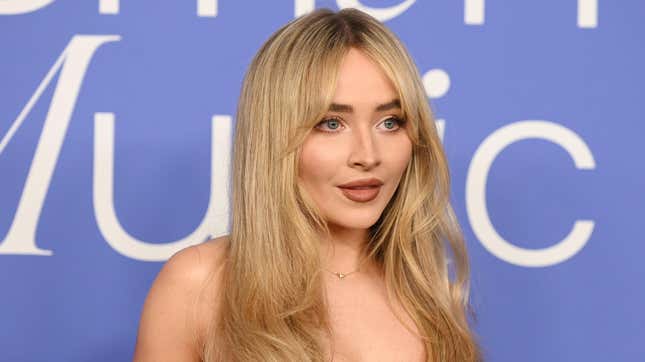 On Monday night, the Portland stop of Sabrina Carpenter's Emails I Can't Send tour was canceled, even after audience members already filled the Keller Auditorium. Confusion reigned as attendees were ultimately evacuated from the venue.
Taylor Lautner Doesn't Even Remember Saying 'Bella! Where the Hell Have You Been Loca?'
The following evening, the show's promoter, AEG Presents, confirmed to Rolling Stone that the show had been canceled "out of an abundance of caution" following a "credible threat" made via an anonymous phone call. Carpenter had originally been set to perform at a different venue in Portland, before moving the show to the Keller Auditorium to allow for a larger crowd. The phone call threatened the original venue, the Crystal Ballroom.
"While the threat was not directed at Keller Auditorium specifically, Sabrina and event organizers agreed that out of an abundance of caution, the show be called off," the AEG Presents spokesperson continued. "Steps were taken to ensure that the audience exited the venue calmly, quickly, and safely."
Lieutenant Nathan Sheppard of the Portland Police Bureau also confirmed the threatening anonymous phone call to Rolling Stone. "Employees with the Crystal Ballroom called after they received a phone call from an anonymous person claiming they were going to blow up the venue," Sheppard said. Ultimately, after police added extra patrols to both Keller Auditorium and the Crystal Ballroom, Sheppard noted that "nothing blew up."
The bomb threat comes at a time of rising apprehension in the wake of two recent mass shootings, including one just earlier this week. In 2017, an Ariana Grande concert in Manchester became the subject of a terror attack that ultimately killed 22 concert-goers.
In a message shared with fans after the show's cancelation, Carpenter cited "unforeseen circumstances." She continued, "I can't tell you how much it breaks my heart. This is the last thing I want to do."
Portland concert-goers have since been refunded as the show is now rescheduled for a later date. The rest of the Emails I Can't Send tour is set to continue as scheduled, and Carpenter performed her Tuesday stop in Seattle without a hitch. However, some noted that the Seattle venue, Paramount Theatre, announced a "clear bag policy" for audience members before the show as a security measure, immediately after the Portland show was canceled.
Carpenter's next stops will be in San Francisco on Friday and Saturday, followed by a string of additional California shows in Wheatland, San Diego, and Los Angeles.