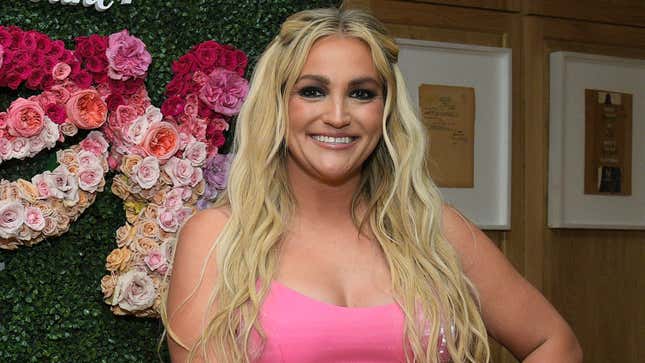 Jamie Lynn Spears is joining Dancing With The Stars later this month, and I'm pleasantly surprised by how she announced it. Spears will be donating her weekly earnings from the show to the writers and performers currently on the picket line. Spears Solidarity!

Oscars Biggest Snub in 2022? Behind The Scenes Crew Members
"While everybody else in my community is on strike, I have this unique opportunity where I was offered a chance to work when my community cannot work," Spears told Good Morning America on Tuesday. "So I figured I'll do this, and I will donate my weekly salary and just give back to them at a time where they can't give to themselves."
Writers from the Writers Guild of America have been on strike since May, while performers with SAG-AFTRA joined the picket line on July 13. (And as a digital media representative on the Writers Guild of America East Council, I think you should support my film and TV colleagues demanding better working conditions!) As the strike continues, fall television calendars have become...bleak, meaning studios are relying on reality television shows like Dancing With the Stars to fill airtime. So it's great to see Spears turning that strategy on its head and reminding people that basically, an entire sector is out of work.
"Typically I'd be working on different ventures but I think it's just important that I have this opportunity," Spears told GMA. "And if I get up there and even if I embarrass myself, I'm doing it for a good reason and hopefully giving back to the community that's literally given back to me since I was a little girl."

Dancing With the Stars premieres on Sept. 26, and I guess now I have to root for Spears instead of sweetie pie Charity Lawson from the Bachelorette. From WGA and SAG-AFTRA, thanks Jamie Lynn! Hope you stay on for a long time so your donation grows and grows and grows.