Here Comes Honey Boo Boo doesn't just inspire punch lines and pearl-clutching—it inspires gay equality, at least according to the Gay and Lesbian Alliance Against Defamation. The show is nominated for a GLAAD Media Award, probably for featuring the family's acceptance of Uncle Poodle, Alana's gay uncle Lee Thompson, who has since become an advocate for "queer rednecks" and recently revealed his status of being HIV-positive as a way to promote safe sex and frequent testing. Or it could be in regards to the family's acceptance of the homosexual pig community.
Prior to this, Honey Boo Boo wasn't exactly taken seriously as having any sort of cultural significance. People tend to joke about its trashiness or fret over how it's contributing to the dumbing-down of our society. Even Jodie Foster managed to imply both sentiments at the Golden Globes this year—in which she bizarrely asked for privacy during a seven minute speech broadcast to the entire world while accepting an award for being famous—saying, "You guys might be surprised but I am not Honey Boo Boo Child."
No, she's not. Foster doesn't see the value in people putting their real lives out there on display. Instead, she seemingly longs for the days of the glass closet. ("One day in the future people will look back and remember how beautiful it once was…") But there's something to be said for the Thompson family's shamelessness exposition—it lacks shame. And that's probably a lot more helpful to some gay kid in rural Alabama than listening to some 50-year-old lady dance around actual words in her coming out speech.
G/O Media may get a commission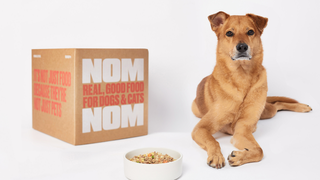 Here Comes a GLAAD nomination for 'Honey Boo Boo' [Yahoo]