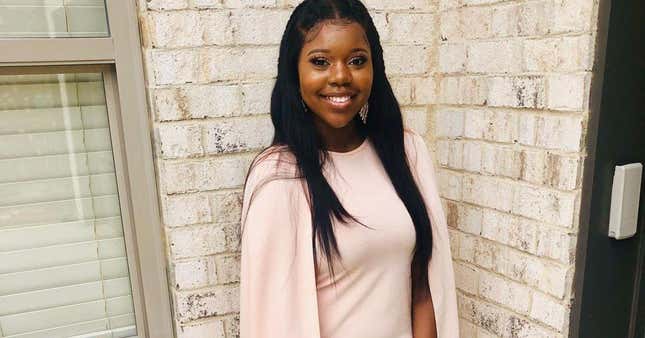 Carlee Russell, a 25-year-old nursing student who disappeared for 49 hours earlier this month and initially claimed to have been kidnapped, faces two criminal charges for false reporting to law enforcement and falsely reporting an incident, authorities said on Friday afternoon. Both charges are misdemeanors, each punishable with up to one year in jail and fines up to $6,000. The charges come after an attorney for Russell said earlier this week that there had been no kidnapping and Russell's claims to the police had been false.
Police say Russell turned herself in on Friday and bonded out shortly after. Hoover Police Chief Nick Derzis acknowledged that some have called for felony charges to be brought against Russell and are dissatisfied with the misdemeanors. To this, he said at a press conference, "I share the frustration, but existing laws only allow the two charges that were filed to be filed."
Derzis continued, "Her decisions that night created panic and alarm for the citizens of our city and even across the nation. As concern grew that a kidnapper was on the loose using a small child as bait, numerous law enforcement agencies, both local and federal, began working tirelessly—not only to bring Carlee home to her family and locate a kidnapper we know now that never existed."
Derzis added that Russell's actions had "opened wounds for families of loved ones who were really victims of kidnapping, some of which even helped organize searches in hopes of finding Carlee alive, so their family wouldn't feel the pain and suffering they felt when their loved ones never returned home."
It's all heartbreaking, and a shocking conclusion to a horrible story and weeks-long media frenzy. But despite the escalating online demands for Russell to face prison time, you do have to wonder how jail and criminalization could be the solution to what's clearly an ongoing mental health crisis.
Earlier this week, an attorney for Russell read a statement conceding that her claims that she'd been kidnapped were untrue. "There was no kidnapping on July 13, 2023," Russell's lawyer said. She continued, "My client apologizes for her actions to the community, the volunteers who were searching for her, to the Hoover Police Department and other agencies, as well as to her friends and family. … Carlee again asks for your forgiveness and prayers."
On July 13, Russell called the police to report a small child on the side of a highway and then disappeared for 49 hours. After 49 hours, she returned home and said she'd been kidnapped, blindfolded, and taken somewhere in a truck. Upon trying to escape the first time, she says her captors caught her, stripped her, and took nude photos of her. But in the days after her return, police said they couldn't verify Russell's story and had uncovered bizarre searches in her search history, including whether you had to pay for an amber alert, as well as one-way bus tickets to Nashville and information about the 2008 movie Taken.
The mystery around Russell's disappearance sparked an avalanche of internet speculation, and Russell's partner and family members defended her from torrents of online harassment. By Monday, after Russell's attorney conceded the kidnapping claims were false, Russell's now-ex-partner seems to have ended the relationship, now referring to Russell as his "ex" and saying he was "disgusted" and "blindsided" by her actions.