Last night's finale episode of Big Brother not only crowned a winner of the game—Andy Herren, the first gay man in the show's 13-year history to take the big prize—but also marked the end of the sequester for 11 of the show's contestants who were not allowed to receive information from the outside world since the beginning of the summer. So last night, three house guests learned that they were fired for making highly offensive remarks.
Some background: several of the contestants on this season of Big Brother were discovered to be horrifyingly bigoted when their raw, unedited remarks were caught on camera and broadcast on the Internet via the 24/7 live feeds. Two contestants—GinaMarie Zimmerman and Aaryn Gries—were let go from their jobs as a direct result of their comments. The racist comments became so habitual that CBS could no longer ignore them and the situation became a major storyline on the network version of the show.
When Aaryn was evicted from the house last month, she was booed by the live studio audience. In an exit interview, host Julie Chen read some of Aaryn's racist commentary back to her. Aaryn blamed the perception of her racism on stereotypes of southern people. However, because she was part of the jury of people who would go on to vote on a winner of the game, she was sequestered — supposedly not communicating with the outside world, and thus not told that she had been let go from her modeling agency.
However, during the live post-finale interviews on the Big Brother set that were broadcast on the live feed, it was noted that she had a PR team of three women sticking close by and following her during the press rounds. So was she told during sequester that she had been let go by her modeling agency? It looks like it. In a readymade statement, Aaryn told CBS News:
To be honest with you it wasn't that great of an agency anyway and I have six meetings with six new agencies tomorrow, so it's a better step.
G/O Media may get a commission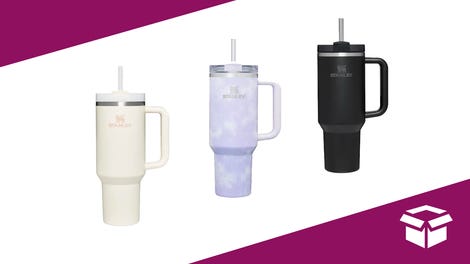 Up to 45% off
Stanley Cup Sale
GinaMarie, who won second place and $50,000, was not interviewed on-camera by CBS News, so it's unknown if she had been told that she was fired from her job as a pageant coordinator. The transcript of her post-finale live interview does not indicate that she had any idea of her termination, but she did regret her behavior, telling the L.A. Times:
I do apologize. That's not me. Sometimes things were said out of anger. I'm Italian, and I have a big heart. I'm used to being around a lot of different races.
Some of GinaMarie's more offensive remarks include referring to welfare as "nigger insurance," stating that she wanted to punch Helen, an Asian contestant, in the face to "uncross her eyes," and opining about the ethnicity of contestant Elissa's 8-year-old son upon seeing a picture of him, saying he looked like "a Puerto Rican dirt monkey."
Andy, the winner, also came under hot water for violent remarks he made about Elissa. It was discovered earlier this week that he was let go from his teaching position at the college of DuPage in Chicago. He must have learned of this since last night's finale, prompting this tweet:
While 11 of the contestants were sequestered, the first five who were evicted were able to go home and watch the earlier episodes, the live feeds, and take in the public's reaction. Howard, who had been upset by the racial remarks while still in the house, was shocked to learn just how far they went, and according to his Twitter account, was not psyched about reuniting with the other contestants at the finale.
Helen and Candice, the two women of color who remained in sequester, had become friends with Aaryn while living in the jury house with her and were, at the time of the finale, unaware of what had been said about them by both Aaryn and GinaMarie.
'Big Brother' finale: One winner, 100 apologies for racial slurs [LA Times]