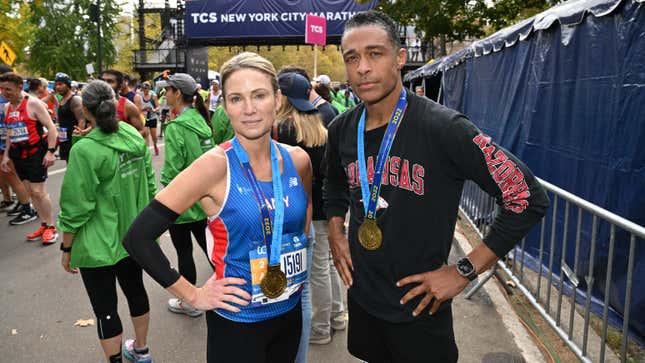 The torrid affair between ABC's Amy Robach and T.J. Holmes is the morning news scandal that will not die.
The Housewives Have Kept Mum About NeNe Leakes' Lawsuit
On Friday, Page Six reported that the star-crossed and ethically questionable lovers are "likely out" as on-air anchors at GMA3, the third hour of Good Morning America. The gossip mag also kicked off their story with a rather morbid "Goodbye, America." Drama queens.

"They have not been terminated yet, but I don't expect T.J. to be on again," an anonymous source told the outlet. "They do want Amy to stay and be a part of things there, but likely not on 'GMA3.'"

Lest you forgot—or aren't among the depressingly online—Robach and Holmes' dalliances as both coworkers and an undercover couple came to light in November. When the news first broke, the internet got a little horny for the co-anchors' undeniable on-air chemistry, only to find that Holmes had also had affairs with at least two other ABC staffers. The exact timelines of Robach and Holmes' (former) marriages and separations is a bit unclear, and ABC has said relationships between coworkers are technically above board, but the pair allegedly became a morally bankrupt "distraction" to ABC's chummy, get-caffeinated-with-me morning programming. Both hosts were yanked off the air, and an investigation into Holmes' workplace behavior, aka repeatedly shitting where he eats, is ongoing.
Both Robach and Holmes have reportedly lawyered up in preparation for negotiations with the network, and TMZ said Robach has hired renowned civil attorney Andrew Brettler.

"Of course, he's taking [the review] seriously, but he's confident he's done nothing wrong that would merit him to lose his job," a source told Page Six. 

Outside of potential job loss in the middle of a recession and potential litigation, Robach and Holmes seem to be fairly carefree. In fact, the pair have seemingly doubled down on their relationship, and have been photographed embracing without shame all over the damn place.