Contrary to what you might think about the end of Aaron Rodgers and Olivia Munn, I am here to tell you that his parents are certainly not the reason they ended things.

Some very brief background: Munn and Rodgers broke up and Rodgers has been reportedly spending time in Hollywood getting buff with Nick Jonas and letting Ryan Gosling's stylist dress him instead of pumping iron with his fellow Green Bay Packers and trying on UnderArmour compression tights. The Rodgerses have said to the press that they think Munn stole their precious golden football star of a son away from his family, though what likely happened is that he wanted some space.
As per People's various sources, Munn and Rodgers just...decided to break up. That's it. It was fine. Nothing fiery or dramatic or bad about it. The chillest of celebrity breakups, or any breakup really. Just two people who decided that they were done hanging out and so have gone their separate ways.

"They haven't been in contact for several days, and I don't think that they'll keep in touch," says the source. "He's definitely not trying to get back together with her. Not because there's anything wrong with her or that he hates her, but they both want to move forward."
This is how all breakups should go. Both parties should realize that they're good on their own and should move forward emboldened by that fact. Good work, guys.
"This had nothing to do with Aaron's family," says the source. "He's making personal decisions about the next steps for all areas of his life, but he's going to keep the details about to himself right now."
G/O Media may get a commission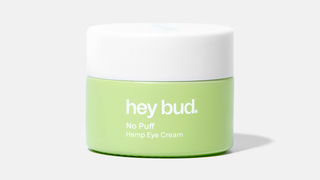 15% off
Hey Bud - No Puff Hemp Eye Cream
So mature and rational and un-messy. Aaron Rodgers's parents did not end his relationship. He did. Thank you. That's all.
[People]
---
Richard Simmons, a man who is reportedly fine despite the podcast insisting that he is not, was hospitalized Monday night for "severe indigestion" after experiencing "discomfort while eating." As per his rep Micheal Catalano, he's recovering nicely; the stomach troubles he had weren't even serious enough for an ambulance.
He is expected to make a full recovery. I sincerely hope there is not another special episode of the podcast dedicated to this incident.
[TMZ]
---
Gwyneth Paltrow heartily endorses sticking jade eggs up your vagina in order to strengthen its powers and tighten your pelvic floor. It looks like Blac Chyna does too.
---