There have been seven divorces that have occurred on The Real Housewives franchise in the five years since its premiere. The most recent casualty of this "divorce curse," Vicki Gunvalson, blames reality TV for her marital troubles telling CNN recently, "We didn't have 90 percent of the problems that we have now and I truly believe it is the show." But can a television show really be at fault, or does it merely shine a spotlight on the cracks that were already present in the foundation of a marriage? Whatever the case, divorce and reality TV have gone hand-in-hand since the very first show in the genre in 1973, when PBS' An American Family, which featured the breakup of the Loud family.
Bill & Pat Loud
It's ironic that something as intellectually highbrow as PBS and expensive reels of 16mm film birthed what's considered by many to be the dregs of our beer-bottle culture: Reality TV. Producer Craig Gilbert's vision of conducting an anthropological "experiment" is something that's still debated when discussing the genre today. With the invasion of cameras into people's lives, are we seeing the worst of humanity or are we seeing how things really are? When the Louds were first approached about the project, they were made to believe that they were chosen because they were the "perfect" American family, which seemed to set the reasoning behind agreeing to being filmed for all reality TV families to come—an inflated sense of self and conceit in their own camera-readiness. But when filming commenced for the Louds, a mirror was held up to their lives without even seeing a single frame of their show. Perhaps it was the meddling of producers or the pointed questions they asked that helped illuminate the problems that the Louds realized they could no longer pretend did not exist. In the middle of the project, Pat filed for divorce and the drama that Gilbert had been hoping to capture on film became, well, a reality. The Louds blamed much of their problems on the series and its editing after the fact (perhaps the only people in history who could rightfully say that they didn't know what they were signing up for with such a project). The behind-the-scenes story of the Louds' experience with the project was dramatized for the recent HBO film Cinema Verite, at the end of which the audience learned that Pat and Bill have reconciled and at 84 and 90, respectively, are once again a couple.
---
G/O Media may get a commission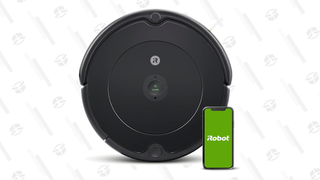 35% Off Black Friday Deal
iRobot Roomba 694 Robot Vacuum
Jessica Simpson & Nick Lachey
Perhaps because of the cautionary tale that the Louds provided in the early '70s, reality TV took a break from families for a while to focus on partying twentysomethings (The Real World) and competition-based series (Survivor, Big Brother), but eventually returned its focus on the institution of marriage with MTV's Newlyweds: Nick and Jessica in 2003. Unlike the Louds, who were vilified, Simpson and Lachey were celebrated way more than they had been in their original careers as pop singers. But after three years of marriage, the couple announced they were divorcing in 2005, just months after the last episode of their show had aired. Simpson doesn't blame reality TV for their breakup, telling Vanity Fair, "In all honesty, I believe it did not affect our marriage because we enjoyed watching those episodes." Lachey, however, sees it differently, telling David Letterman, "It was just so invasive that it became a problem."
---
Carmen Electra & Dave Navarro
Riding on the coattails of Newlyweds success, MTV aired 'Til Death Do Us Part: Carmen and Dave, a one-season reality show about the famous couple's preparations for their wedding. Although they broke up less than three years after they were married, the couple agreed on one thing—reality TV was not to blame. Navarro didn't even consider the show very realistic "because you're not gonna be real with an eight-man crew in your house," adding that "It's the most realistic portrayal of…life with eight guys with cameras around."
---
Shanna Moakler & Travis Barker
Desperate for more married couples, MTV recruited Blink 182 drummer Travis Barker and former beauty queen Shanna Moakler. The two seasons of their show Meet the Barkers chronicled their wedding and the birth of their second child. Barker filed for divorce just months after the final episode of their show had aired. But even though Meet the Barkers was no longer on the air, their relationship was still very much a show. Moakler infamously hosted a divorce party, featuring a tiered cake with a murdered, mohawked groom. The couple were then very publicly off-again-on-again for a few years until they finally divorced for good in 2008.
---
Whitney Houston & Bobby Brown
When America's sweetheart first married R&B's bad boy many thought it would never work. But oddly, it did—for the 14 years before they decided to open up their lives to Bravo cameras for Being Bobby Brown in 2005. In just 11 short episodes, viewers were given a very rare look into the private lives of the famous couple, and most were shocked at what they saw. Rumors had swirled about Houston's drug addiction for years, particularly after her infamous 2002 interview with Diane Sawyer, but the reality show highlighted the couple's loving, yet erratic behavior. Just months after the series finale, Houston checked herself into rehab and reportedly stayed separated from Brown until she had a divorce fast-tracked one year later.
---
Linda Thompson & David Foster
Years before they were ever on The Hills, Brody Jenner and Spencer Pratt starred in the Fox reality show The Princes of Malibu, which followed the lives of Jenner and his brother as the spoiled sons of former beauty queen Linda Thompson. The premise of the show was that Thompson's babying of her sons caused tension in her marriage to songwriter David Foster. That tension must have been very real because Thompson filed for divorce the same month that the show premiered, causing Fox to cancel the series after airing only two episodes.
---
Kathy Griffin & Matt Moline
Griffin and Moline's marriage seemed strong on My Life on the D List, but evidently, there were problems bubbling beneath the surface that caused the couple to break up after the first season of her reality show. However, they reconciled briefly and Moline was filmed for the show's second season, but the couple divorced in May 2006, several months before Moline's last episode aired.
---
Danny & Gretchen Bonaduce
If there was ever a reality show "train wreck" it was VH1's Breaking Bonaduce. During filming, Danny fell off the wagon and began openly drinking and taking steroids. He and his wife Gretchen allowed cameras to film their couples counseling. The first episode of the second season shows Danny traveling to Mexico to promote the show, where he sees for the first time an episode featuring Gretchen getting a lap dance from a male stripper and he subsequently loses his temper. Gretchen then kicked him out of the house. The couple divorced a year later.
---
Linda & Hulk Hogan
The Hogans had something very rare among entertainment-industry families—a solid marriage that spanned nearly a quarter of a century. They opened up their lives for the VH1 show Hogan Knows Best in 2005 and in just two short years their 17-year-old son Nick was indicted as an adult on four criminal charges and sentenced to eight months in jail, a story surfaced in The National Enquirer in which a woman claimed to have had an affair with Hulk while he was filming his show, and Linda filed for divorce (just one month after the final episode of Hulk Knows Best aired). Hulk found out about the filing when a local newspaper called him for a comment.
---
Missy & Bam Margera
In 2007, Bam Margera threw caution to the wind and featured the planning and ceremony of his marriage to Missy Rothstein on Bam's Unholy Union, despite MTV's dismal track record with the relationships of the couples featured on its reality TV programming. In 2009, Bam was hospitalized after a four day drinking binge, which he said was sparked by his marital problems. In 2010, Bam told Howard Stern that, although they are not officially divorced, he and Missy live in separate cities and she is aware of his various girlfriends.
---
Jenni Pulos & Chris Elwood
Bravo's Flipping Out is about decorator/house-flipper Jeff Lewis and his staff, who must put up with Lewis' demanding personality due to his OCD. Two of his assistants—Pulos and Elwood—were married before they began working for Lewis. During the show's second season, Lewis fired Elwood after a surveillance video revealed that he was shirking his responsibilities and not doing his job properly. Pulos divorced Elwood shortly after, citing the tape as "a factor in their breakup."
---
Katie Price & Peter Andre
The marriage of glamor model Katie Price (aka Jordan) and pop singer Peter Andre was a match made in reality TV heaven when they met while filming I'm a Celebrity…Get Me Out of Here! in 2004. Audiences watched live as the couple fell in love. It was only natural for them that they continue their relationship on television, where they had a kid, got married, and had another kid while filming several one-off reality specials and eventually a series titled Katie & Peter. After three and a half years of marriage, the couple divorced, and while their breakup was not chronicled for television, the aftermath of it was with Price's new show What Katie Did Next.
---
Kate & Jon Gosselin
The breakup of the Gosselins' marriage dominated tabloid covers for a solid year, beginning in April 2009 when it was first reported that Jon was having an affair with a local woman. Perhaps the public was so consumed by the story because, unlike most reality TV couples, Jon and Kate were not famous before their show Jon & Kate Plus 8, a relatively mundane family show which featured the Gosselins raising their children—a set of twins and a set of sextuplets. The Gosselins' brand, success, and entire reason for being (on television) was because of their family. Watching Jon's misbehavior—the Ed Hardy shirts, the cigarettes, the late nights, the young women, the bikini parties in Vegas, the purchase of a two-seater car when he has eight children—play out in real-life was fascinating and completely antithetical to what TLC purported him to be. Jon blamed the media for "exploiting" his children in some kind of weird power play to get more money to appear on the reality show. Ultimately, he was kicked off the show and it was renamed Kate Plus 8. For her part, Kate never blamed reality television for any of their problems, but rather Jon, for being a selfish person.
---
Susie & Corey Feldman
Susie and Corey were married (by officiant MC Hammer) on the season finale of The Surreal Life in 2002. The returned to reality TV in 2007 for The Two Coreys, an A&E show which was originally intended to be a light-hearted account of Corey Haim moving in with the Feldmans, but spiraled into something completely different by the show's second season, with Haim's drug problem overt and out of control. Many scenes showed Haim lashing out at Susie Feldman. Corey Feldman refused to continue the project unless Haim got sober. (Sadly, Haim died of a drug overdose in March 2010.) In October 2009, Susie filed for divorce.
---
Jeana & Matt Keough
The Keoughs have the unfortunate privilege of being the first breakup in The Real Housewives franchise after they legally separated during the third season of The O.C. version of the show. Matt, a former major league baseball player, never liked the cameras and didn't participate very much on the show. In interview segments, Jeana shared that Matt had a bad head injury that affected this personality, and later admitted that he struggled with alcoholism. In the summer of 2009, Matt was arrested for DUI and was later sentenced to eight months in jail. After the Keoughs' money problems became public knowledge through the show, Jeana pulled out of the series.
---
The Count & Countess de Lesseps
The next Housewives couple to split were the de Lesseps, from the New York City cast, which came as a shock to viewers as there were no signs of marital problems. In fact, the Count was barely featured on the show due to the amount he had to travel for work. It turns out that the couple had been living separately for years—he in Europe and she in New York—and that he had been carrying on with an Ethiopian princess, for whom he eventually left his wife.
---
Tamra & Simon Barney
Although theirs was the third divorce to occur in The Real Housewives universe, the demise of Tamra and Simon's marriage was the first to actually play out fully on the show. We watched as they suffered from financial trouble, forcing them into a short sale of their home. We watched as Simon became more controlling. We saw Tamra attempt a last-ditch effort to save their relationship by unwisely having his name tattooed on her finger. Eventually, Simon filed for divorce and (along with his children) no longer participates on the show. However, the couple's drama is still very much playing out in the public eye, as they release statements and contact the press about their alleged bad behavior.
---
Cat & Charles Ommanney
As part of the ill-fated D.C. cast of The Real Housewives (the first in the franchise to not be picked up for a second season) Cat's husband had a very impressive job as the award-winning White House photographer for Newsweek. Admittedly, Charles' job involves a lot of political skill, so it impacted his career negatively when his new wife signed on to a tawdry reality show. Before the first episode even aired, the couple split; Cat's involvement with the show and association with the Salahis, the infamous White House crashers, negatively impacted Charles' career. In an interview with The New York Times, Charles blamed the show for the dissolution of his marriage saying, "In a way, I was naïve and foolish to sign off on doing this. But, at the end of the day, it was innocent. I wanted happiness for someone I was in love with. I put all my reservations aside and said: 'Go for it. Do it if it makes you happy.' Then I regretted it. I lost touch with everyone, and mix that with my marriage falling apart and the show taking over, it was very sad."
---
NeNe & Gregg Leakes
Much of season three of The Real Housewives of Atlanta focused on NeNe's marital problems that were evidently sparked by her husband's finances. The split seemed final, though, later in the season when NeNe learned that Gregg had given a radio interview in which he blamed his financial troubles on the amount of money that he had to spend to make NeNe appear wealthy in order to secure her a position on the show. She filed for divorce in June 2010, yet told Essence in December that she and Gregg were still legally together and living under the same roof, but hinted at the fact that they would, in fact, divorce, leading many to believe she was saving the drama for season four of the show.
---
Camille & Kelsey Grammer
It's odd to think that Kelsey Grammer, a successful actor, would need or want to be involved with a reality show—particularly one that would expose his marriage, which had reportedly been sexless for many years. It's also odd that while the show was filming, he would move to a different city and embark on an affair with a younger woman, for whom he eventually left his wife and married. But according to Camille, Kelsey had already emotionally checked out of the marriage, and pushed her into getting involved with The Real Housewives of Beverly Hills as a distraction, saying, "He thought it would be good for me to do something that was separate from us being a couple."
---
Vicki & Donn Gunvalson
As the last remaining original cast member of the original incarnation of The Real Housewives, Vicki Gunvalson shocked viewers after she filed for divorce in October 2010. The news came after season five of her show, which showed Vicki and Donn's relationship healthier than ever after the renewed their wedding vows for their 15th anniversary. Vicki blames the show for her marital problems.
---
Jennifer & Eric Williams
The problems that plagued the marriage of Jennifer and (former NBA player) Eric Williams—namely Eric's infidelity and a possible love child—were broadcast on the first two seasons of VH1's Basketball Wives. After endless talks between the couple of saving their marriage, Jennifer confirmed to Life & Style in February that she was filing for divorce, the drama of which can be expected to play out on the third season of the show, premiering later this month.
---
Leah Messer & Corey Simms
Messer and Simms have had a crazy two years. They became pregnant with twins after only dating for about six weeks, tried to make it work, but then broke up shortly after the birth of their daughters (one of whom is a special-needs child), all of which was chronicled on their episode of 16 & Pregnant. They reunited on Teen Mom 2, and got married in a camo-themed wedding on the season finale. However, just six months after getting married (and only three weeks after the wedding episode aired on MTV) Messer filed for divorce, making them the youngest reality show couple to break up, as well as being the shortest-lived reality show marriage.