Need some spooky inspiration for Halloween? The new Pyramid Collection catalog can help you figure out a costume!
Before we get to the clothes, let's just contemplate this "Winter Fantasy" bedding. What we have here is a tapestry-style bedspread featuring The Queen Of Owls. Why she has butterfly wings is just one of the many mysteries we're not meant to solve. But since the bedroom is a place where you should be able to do whatever the fuck you want, this is awesome, on some level. Not in my house, but in someone else's.
Oh, the bedspread also comes in a poncho. Hmm.
G/O Media may get a commission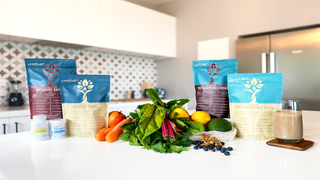 A purple paisley scarf is so versatile! You could be Stevie Nicks, Janis Joplin, or Prince feeling slightly chilly.
With a red/black hooded cape, you can be Little Red Riding hood, Darth Maul, Emperor Palpatine or someone from Eyes Wide Shut.
Flamenco dancer? Morticia Addams? Bellatrix Lestrange?
Throw on some insane plastic jewelry with this velvet caftan and you're on your way to being an awesome Mrs. Roper. You'll also be wearing a version of my favorite blogging ensemble.
Whether you dream of being Juliet, looking for her Romeo, or Kate, the shrew who cannot be tamed, your rack is gonna look great in this.
The "Love Bites" necklace — which uses jewels as vamp bite blood droplets — is pretty cool. Perhaps, instead of someone from True Blood, you could be Wilhelmina "Mina" Murray, from Bram Stoker's Dracula. That dress could also be good for a Bette Midler/Hocus Pocus costume.
Has anyone read Soulless or Changeless by Gail Carriger? The hat and glasses could work for Alexia Tarabotti, the Lady Woolsey — or for Madame Lefoux.
Swashbuckers feel a little 3 years ago, but pair those boots with some black leggings and the Renaissance big shirt — and a sword — for some kind of Countess Of Monte Cristo steez. Or get a catsuit and a blond wig and be Donatella Versace.
The "embalming fluid" flask is funny, and here's another Bellatrix-ish dress.
Snow White, St. Pauli Girl, Ren Faire zombie — the choice is yours.
Dickensian hooker?
At best: Wood sprite, Dryad, Daphne, Poison Ivy, Tinkerbell, Eco-Fairy, At worst: Jolly Green Giant's girlfriend.
Or you could just be Taylor Momsen.
Pyramid Collection [Official Site]
Earlier: 12 Depressing Ensembles From Urban Outfitters' Apocalyptic Wasteland
39 Crazy Christmas Ornaments From Bronner's
What's Hot For September At J. Crew?
Operation Desert Porn: J.Crew's Wartime Glamour
Anthropologie's Misty Water-Colored Memories
Anthropologie, Translated As A Southern Gothic Novella
Related: The Pyramid Collection: Shopping For Free Spirits & Black Widows
Pyramid Collection: For The Steampunk Renaissance Faerie Pirate Wench New Age Witch Harlot In You
See also: All "Today In Catalogs" Posts