A sex tape starring RHONJ's Danielle Staub seemed inevitable—maybe because a different one almost surfaced last year. But unlike the first tape—the release of which Danielle successfully blocked—this one is for sale, according to rumors, with her consent.
The 115-minute video, titled Danielle Staub Raw, is being released by Hustler (you can also look at some NSFW stills here). On its website, interested parties are advised to watch it "NOW before the lawyers say you CAN'T." But that probably won't be the case, considering that the scenes depicted in the tape's trailer make it seem like a low-budget Cinemax movie, with bad acting ("Did anyone ever tell you you have a perfect pussy?") and attempts at arty camera angles.




In June 2009, Steve Zalewski—the guy who Danielle dated in season one of Housewives and was 26 but looked about 40—tried to sell a sex tape that he and Danielle had made during their brief relationship as a way to recoup some money he'd loaned her, saying, "She tries to look affluent, but sometimes she couldn't pay the household bills or buy food. Even then, she'd want to borrow 20 grand from me to buy jewelry!" However, Danielle lawyered up and and successfully had a judge issue and injunction blocking the release of the tape.
G/O Media may get a commission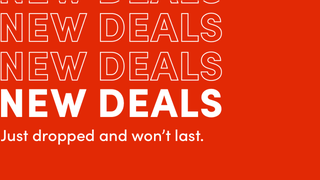 Up to 70% off
Wayfair - Cyber Week Deals
In September 2009, just three months after that scandal, Danielle filmed this new tape —with an unidentified beefcake. She has not taken any legal action against its release, nor has she issued a statement regarding the tape. Interestingly, at the end of the preview for the tape, this disclaimer is shown:




It's typical for adult content to feature text like that, in accordance with 2257 laws, but notice how the wording says "actors" instead of "performers." It's subtle, but telling.




Danielle has openly discussed her financial troubles on RHONJ, saying that she's "too pretty to work," but is unable to afford minor repairs on her large home. So was this tape intentionally made by Danielle to help her pay her bills? Her cast member, Jacqueline Laurita, seems to think so. On her Twitter account she posted:
Heard from a VERY reliable source that D released her OWN sex tape. Heard it's disgusting. Such disregard 4 her kids.I feel horrible 4 them
Whatever the case, we don't want to see that.






Earlier: Real Housewives: Danielle's Sex Tape, Andy's New Show, Atlanta Preview, Kim's Wig Line
Real Housewives Of New Jersey: The Sex Tape
Related: Exclusive: Stills From The Danielle Staub Sex Tape NSFW [Fleshbot]
Danielle Staub Raw [Hustler]
'Real Housewife' Danielle Staub in sex tape, distributor says [NY Post]