In an economy where the idea of a woman is often more commercially appealing than the actual presence of one, it is seemingly a natural development that the White Girl brand is now run by a group of men.

The story goes that viral Twitter account White Girl Problems was launched in March 2010 after a boozy conversation between "brothers Tanner and David Oliver Cohen and their friend Lara Schoenhals" (although some provide conflicting accounts about whether or not David was involved in the initial stages of the account's launch). The account was retweeted by Emma Roberts, among other notable social media users, and featured in a number of "best of Twitter" lists.
The account was founded during a period of internet history that spawned a series of viral social media accounts, including "Feminist Ryan Gosling," and "Shit My Dad Says" which were parlayed into a book, and television show and a book, respectively. WGP's three actor-comedian types found the same success, earning several generous book deals (eventually published under the account's fictitious persona, Babe Walker), and offers to option it as a TV show or movie. The film rights were eventually purchased by Lionsgate.
In an impressive branding achievement, WGP has pivoted its Twitter persona into a product that has little to do with Walker herself. In 2015, the team announced it would be partnering with Josh Ostrovsky (also known as the serial internet plagiarizer The Fat Jewish) to launch a rosé brand called White Girl Rosé. While the move makes some sense from a business perspective, the partnership is an odd one—why would anyone willingly team up with one of the most loathed (and lucrative) men on the internet, one who received massive press attention for stealing jokes from comedic Twitter accounts just like Walker's?
As Ostrovsky was welcomed into the WGP creative team, Schoenhals seemed to leave it. In 2015, Schoenhals abruptly stopped appearing in interviews with the Cohens, and, at least in press, the story of the brand's three founders was whittled down to two. "White Girl Problems" is now run by a group of three men.

G/O Media may get a commission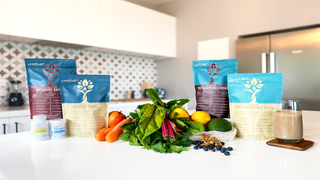 That the persona behind White Girl Problems is a fictional woman allows the identity of who is actually running the account to be obscured—the timeline is seamless; any behind-the-scenes changes in the brand are undetectable. Several publications, including Harper's Bazaar, Total Sorority Move, Guest of a Guest and Thought Catalog featured interviews with "Walker" herself.
Still, the launch of the rosé brand has brought a spate of media attention for the now all-male team. An article in Pret-a-Reporter boasted that the guys would pick up your clean-up fee if you could prove you puked from the drink in an Uber. A video segment posted on Thursday on Business Insider featured Tanner and Ostrovsky giving tips on how to gain more followers on social media.
A June 2015 piece in Bloomberg celebrated the launch of the new brand by interviewing Ostrovsky and David:
To fulfill his desire to "make real things," Ostrovsky is teaming up with another Internet star, David Oliver Cohen—aka Babe Walker of @WhiteGrlProblem on Twitter—to produce the northern-California bottled wine. Their first order rang up to 30,000 bottles of dry Sauvignon Blanc and Zinfandel blend.

"Ultimately with our two brands, [we're planning to] come together and figure out a way to have a real product people could buy and enjoy the fun they are having on social media and bring it to their actual party," says Cohen. "We want to be national by next summer, one year from now: 1 million bottles sold."
In each piece, the Cohens, consistently referred to as the founders of White Girl Problems, refrain from mentioning Schoenhals, and the outlets refrain from asking about her. (Though in the Bloomberg article, neither Tanner nor Schoenhals is mentioned as having anything to do with the brand.)

"White Girl Problems is really more of a platform from which we can all stand and air our grievances," David said of the brand's name. "So you don't have to be a white person, or a girl, to have a white girl problem."
So it would seem.
The copyrights for books penned by the fictitious Walker have also changed. In the first two books, White Girl Problems and Psychos, the copyright is shared between the Cohens and Schoenhals; for American Babe, the upcoming title due out on June 28, the copyright only mentions the Cohens. In response to an inquiry about whether or not Schoenhals was still involved in the third book's production, the book's publicist Stephanie DeLuca wrote simply, "The writing team behind Babe Walker is made up of Dave and Tanner Cohen."
In a phone call with Jezebel, Tanner Cohen said that Schoenhals had left the team a year and a half ago—before the idea of White Girl Rosé had hatched—after the team made a mutual decision to "go our separate ways."
"Do I know why she made that decision?" he repeated. "There were a lot of things that made it hard for us to work intimately and creatively together because she was on another coast and the nature of the projects were—you know, we were writing a book together, we were creating a character, building this person's life all the time, and we made it work for two books and we then, at that point we still had a lot of passion for the project but we were doing other things as well and she has a lot of other passions which she's following. So it wasn't, I mean I can't speak for her, but I know that for us it was like an organic break."
Now, the WGP team has melded with Ostrovsky's: "Anything under the Babe Walker brand is David and I. The rosé is Josh [Ostrovsky], the Fat Jew, David, me, and another guy called Alex Ferzan who does most of our visual. He's our graphic designer. And then there's obviously crossover between the Fat Jew, Babe Walker, and the wine, and then it gets all sort of mixed up."
The new partnership has seemingly brought upon an abrupt change of focus for WGP. The brand's Twitter account, which once entertained its 830,000 followers with jokes like "Judging me will only make you fat," and "Where's my ass?," is devoted primarily to advertising rosé and the new book, as is its Instagram account. BabeWalker.com automatically redirects to the homepage for White Girl Rosé. What was once an upstart account run by three funny people is now not much more than a corporate account maintained to satisfy consumers, with jokes written as thinly-veiled attempts at selling product.
On our call, Tanner said that due to the brand's shifting focus, American Babe would probably be Babe Walker's final book.

"Right now we're completely focused on rosé. It's taken over our lives and we are essentially a marketing agency," he said, noting that he was speaking to me from his White Girl Rosé office in New York. "Now when people ask me what I do I don't say writer anymore, I say 'creative director,' which is weird but that's my job. I do branding and marketing and I plan activations and events and all this shit. It's amazing but it's definitely new and challenging and weird."
Tanner said he has thought about a potential issue of the lack of women on the team, but he reiterated his brother's sentiment from the Bloomberg interview: "I don't think our brand is about being a girl. I'm not here to represent that experience necessarily, so in that sense, I don't lose sleep over it. That being said, I wish things worked out with Lara and there was still a girl in an executive position. I don't know what else to say."
I followed up: did he have any plans to hire a female executive?
"Our director of operations is female and our director of marketing, who does, like, event coordination and planning, but the founders will always be the founders. I wish I was with girls always—all the time, 24 hours a day, because I just prefer women, but this is just how it happened."
After we spoke, Jezebel received an email retracting Cohen's entire interview and requesting it be taken off the record.
When Jezebel reached Schoenhals on the phone, she said she was unable to speak with us without consulting her lawyer. She did not return several follow-up attempts to reach her.
A November New York Times interview with Schoenhals indicates she'll be involved in a WGP Lionsgate film adaptation, and is busy with other projects, including the Instagram account Cosmo Sex Tips, which has 32,000 followers. Lionsgate declined to comment on her involvement in the film.

"Ninety-nine percent of the people I meet are literal garbage, but there a few [sic] that I truly do love, besides myself," reads the acknowledgements section in American Babe. "Tanner Cohen and David Oliver Cohen, you guys complete me. Like actually, how would I have written this book without you? Thank you, thank you, thank you!" The section also acknowledges Ostrovsky, "the Rosé boys," and Meryl Streep. There is no mention of Schoenhals.

---
Image via White Girl Wine.