In May of 2012, Conde Nast international issued a six-point pact stating, among other things, that no edition of Vogue will work with any model under 16. The initiative got off to a bit of a rocky start — the August issue of Vogue China included Ondria Hardin, 15 at the time, in a group editorial; 15-year-old Sarah Kees appeared in the September issue of Vogue Italia; and 14-year-old Thairine Garcia was shot for the September issue of Vogue Japan, although her editorial didn't make it into print. Since then, though, it's been smooth, not-exploitative-of-underage-humans sailing — which makes it all the more disappointing that 15-year-old Julia Borawska has her own spread in Vogue Mexico.
Ondria Hardin in Vogue China; Sarah Kees in Vogue Italia.
As Jenna Sauers has argued here endlessly, there are myriad reasons why using underage models is a problem. Being young, inexperienced, and often foreign, underage models are extremely susceptible to exploitation, and they're rarely supervised or looked after. Modeling is a demanding, often full-time job; it often hugely detracts from the schooling of young women in the industry. It also promotes and instills an unhealthy body image. Extolling the adolescent body as some kind of fashion ideal is harmful — both to the young models who must struggle to conform to that ideal into maturity and to the non-teenaged women who primarily consume fashion media, for whom that unachievable body-type becomes an aesthetic norm.
G/O Media may get a commission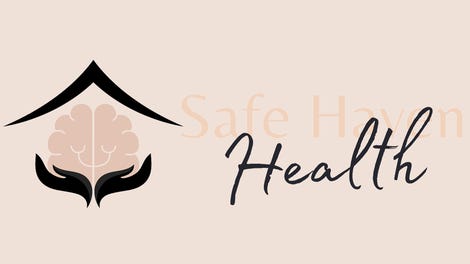 Addiction counseling
Safe Haven Health
All this to say that Vogue's violation of its own Health Initiative is something we should take seriously. According to Fashionista, Vogue Mexico and Latinoamerica editor in chief Kelly Talamas states that the magazine "did not cast any models for this shoot, and was not involved in any manner with the production." The story was purchased from photographer Kevin Sinclair (which is still in violation of the Health Initiative's second point: "We will ask agents not to knowingly send us underage girls and casting directors to check IDs when casting shoots, shows and campaigns.")
Sinclair, too, has released a statement:
"I am aware of the age restrictions with Condé Nast. I was not aware the model was 15 years of age. When we communicated with her agency in Poland they never mentioned that she was so young. We were all under the impression that she was 18 years or older, not 15."
Uh, okay, but you are obligated by company policy to I.D. all of your models, then you must always I.D. your models. It's that simple. "Oops, could have sworn she was 18! This lady on the phone gave me the impression that she was older!" is no excuse. As Fashionista points out, Borawska's age is far from a secret: it's on her Fashion Model Directory profile, on her agency's website, and in the bio of her Instagram.
Images via Kevin Sinclair Photography.