The world's gone mad for double-checking numbers after news broke suggesting that almost half of Donald Trump's Twitter followers are either fake accounts or bots. Naturally, the supposed most followed person on Twitter, Katy Perry, is ripe for scrutiny—Digital Spy plugged her handle into the TwitterAudit service and found that of the pop star's alleged 99.3 million followers, only 32 percent (31,498,471 at the time of publication) are real. That means 66,934,252 are fake. Sixty-six million, nine hundred thirty-four thousand, two hundred fifty-two KatyCats are more soulless than previously assumed.
Adding insult to injury, the pop-star rival Perry is most vocal about feuding (and wanting to patch things up) with, Taylor Swift, has supposedly 88 percent real followers (74,230,872 real versus 9,740,703 fake).
Now, take this all with a grain of salt—TwitterAudit is glitchy as hell. If you search for Madonna or Mariah Carey, for instance, you'll see that the service lists their total followers at 4,999 and 4,972, respectively (according to their Twitter profiles, they actually have 1.58 million and 17.8 million, respectively). But even still, if you click around Perry's followers, a bunch with no tweets or bios show up. If Perry (or her team) has cooked the books and inflated the numbers, well, it's not exactly out of character at this difficult time in her career.
G/O Media may get a commission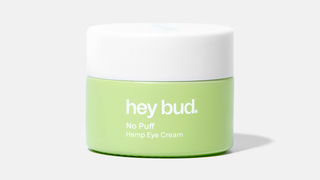 15% off
Hey Bud - No Puff Hemp Eye Cream
Update: After publishing this story, TwitterAudit reached out to us to tell us that audits need to be manually updated, thus the weirdly low numbers for Madonna and Mariah Carey. Their audits have been updated, and show the following breakdowns: Madonna's audit score is 74 percent (1,169,563 real followers vs. 410,928 fake), while Carey's score is 60 percent (10,797,949 real vs. 7,049,900 fake).