Here's your daily Dirtbag, but for Hell!
In an appearance on Fox News and Friends Friday morning, Trump unhinged his jaw and rambled about how suggesting that his interactions with former FBI director James Comey were taped when they actually weren't might have influenced his testimony. [Talking Points Memo]
The Washington Post paints an alarming and very clear picture of everything President Obama knew about the nefarious Russian plot to influence the election and tip the scales towards the mess that we're in now. It's a big, long story that would be impossible to parse succinctly, but here's a fun quote to think about while drinking an entire bottle of wine after you're done with work for the day: "In political terms, Russia's interference was the crime of the century, an unprecedented and largely successful destabilizing attack on American democracy. It was a case that took almost no time to solve, traced to the Kremlin through cyber-forensics and intelligence on Putin's involvement. And yet, because of the divergent ways Obama and Trump have handled the matter, Moscow appears unlikely to face proportionate consequences." [Washington Post]

Apparently the President starts his morning with a 6:30 a.m. phone call with his outside legal team to discuss "all things Russia," which serves in part as a "presidential venting session," in the hopes that by the time he clocks in to his job of, you know, running the country, he's "compartmentalized" it enough so that he can do just that. [Washington Post]
The President also signed a bill making it easier for the Department of Veteran's Affairs to fire its employees. [AP]
Here are some tweets the president was allowed to publish:
This has been Barf Bag.
G/O Media may get a commission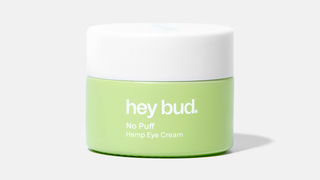 15% off
Hey Bud - No Puff Hemp Eye Cream