The character of Loki in the first Thor movie captured many horny hearts, catapulting Tom Hiddleston from low-rent Michael Fassbender to an international dreamboat. This was all pre-Taylor Swift (t-shirt). Seeing Hiddleston back as Loki in the the Thor: Ragnarok trailer really drives home how one bad PR move can really suck the sex out of a symbol.
Here he is tied up in Swift's Rhode Island beach house attic:
Ordinarily, the sight of a greasy leather-clad creep tied up in chains would be enough to get my pulse skipping, but all I can see is Hiddleston refusing to answer questions about his private life and drinking emo tea with Benedict Cumberbatch. He's not sexy anymore. And that is deeply sad.
Upside! Cate Blanchett as Hela:
G/O Media may get a commission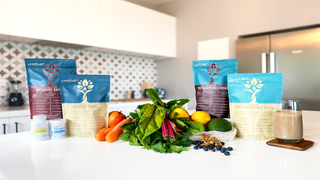 Yes, Mom! Now that's a villain. Throwing a circle of knives at my face in slow motion? Glowering? Deer horns? She's the Goddess of Death, baby, and we can all still take her seriously. And don't forget this:
Valkyrie, played by Tessa Thompson, is here to stab people and catwalk through the carnage. So, though Hiddleston's fall may be disappointing, Thor: Ragnarok is offering up a lot of potential new crushes to fantasize about until they get ruined by celebrity coupling.