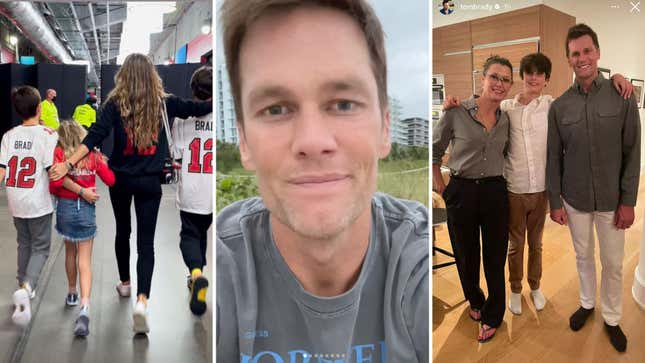 Well folks, Tom Brady, at long last, actually relinquishing the pigskin. Exactly a year after he announced his initial retirement and then unretired, Brady found a spot on the blustery dunes of a Florida beach to film a vlog about, once again, saying goodbye to football—but this time "for good."

Brady's had quite a time between these announcements. Forty days after retiring the first time, he backtracked and was like, "actually, I think I'm good on family time." Over the summer, he started practicing with the Tampa Bay Buccaneers, and then in the fall, his wife of 13 years and the mother of his children, Gisele Bündchen, filed for divorce. Woven in between these dates is also a fascinating timeline of the downfall of the FTX crypto exchange, of which Brady lost over 1 million shares. The sun did not shine on Brady in 2022.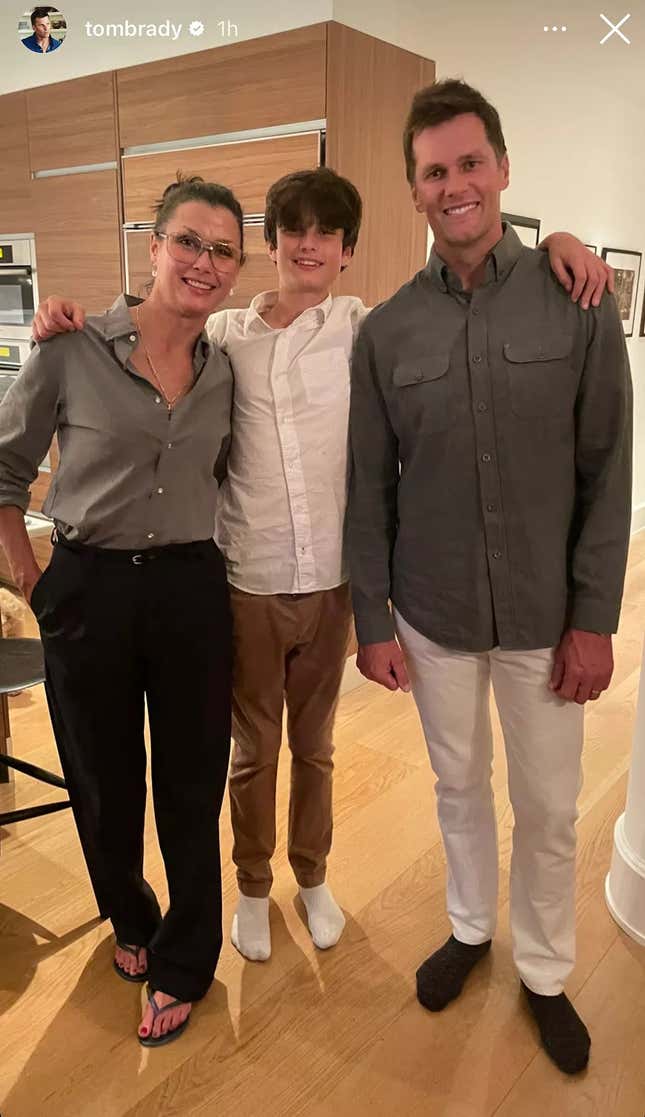 In his goodbye part deux, Brady posted a chic photo dump of his fondest memories over the years, not unlike how many Insta-gals, gays, and theys have been doing lately. Fans were surprised to see he included not only recent ex-wife Bündchen in the photos but ex-girlfriend Bridget Moynahan, as well. He and Moynahan share a son, Jack.

Brady's initial reason for retiring was to spend more time with his family, something he ironically has less access to now that he has a joint custody of his kids with both ex-wives. Brady, Bündchen, and Moynahan are all pretty mature in the press about their various co-parenting arrangements, so it doesn't come as so much of a shock that he shared photos of everyone. Bündchen even commented on the post, "Wishing you only wonderful things in this new chapter of your life." Those are the kind and firm words of a woman who has seemingly moved on with her hot Jiu Jitsu instructor.
I wonder how Brady is going to spend his retirement now that there really are no take-backs this go-round? Seems like he'll have a lot of hours in his day to spend with his next lover.