Here at Jezebel we like to keep tabs on cute critters. Sometimes raccoons get stuck in drains or a meerkat does a photoshoot with a pumpkin. We laugh, we cry, we blog. We want you to have the news you can really use.

But there were several times this year when animal news wasn't cute. It was repulsive, even, and it was all because of snakes. The snake stories...they just kept coming. We'd wake up to find a new news item that a snake was found in someone's living room, then in a Walmart parking lot, and then in a toilet. Maybe your toilet?

There were reports that snake populations were growing in 2017, but then the San Diego zoo politely pointed out that heavy rains just make snakes more comfortable to come out and terrorize you. Ah, okay. That makes me feel much better.
When I looked back on this year, I realized that 2017 was an incredible year for snakes. They just had an absolutely fantastic time terrifying everyone! And luckily for you I kept track of all these disgusting creatures, much to the delight of my coworkers.

G/O Media may get a commission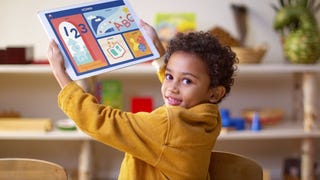 30-Day Free Trial
Homer Learn & Grow Program
So I present, the year in snakes, ranked:
Congrats to snakes, I hope you have a phenomenal 2018!