It seems like just last Friday the White House was invaded by a hairsprayed blonde interloper but in fact it was in 2009 when Real Housewife of D.C. Michaele Salahi and her husband Tareq crashed a State Dinner with Bravo cameras in tow.

Michaele and Tareq did not receive invitations to the dinner, which was thrown that year in honor of Indian prime minister Manmohan Singh. But the night of the event, they dressed up, she in a red sari and he in a black tuxedo and took a limo to the White House. When guards turned them away at one entrance, they got out of the limo, walked up to another entrance on foot, and talked their way past the Secret Service. Inside, they took pictures with people who had been invited—Katie Couric, Rahm Emanuel, Joe Biden, even the Obamas themselves—and posted them on Facebook.
The next morning, the Washington Post's Reliable Source reported that the pair were not on the official guest list and publicly accused them of crashing the party. They also theorized how the Salahi's had gotten past the guards:
A savvy pair of crashers, dressed to the nines, might arrive on foot at the visitors' entrance, announce their names — then express shock and concern when the security detail at the gate failed to find them on the guest list. On a rainy night like Tuesday, with a crowd of 300-plus arriving, security might have lost track of or granted a modicum of sympathy to a pair who certainly looked as though they belonged there. If their IDs didn't send up any red flags in the screening process, they would be sent through the magnetometers and into the White House.
White House Social Secretary Desiree Rogers ended up resigning a few months after the news broke, and a federal investigation ensued.
The Salahis ultimately declined to comment when subpoenaed by the Committee on Homeland Security, repeatedly invoking their Fifth Amendment rights like many a Watch What Happens Live guest before them, except, you know, this is supposedly real.
G/O Media may get a commission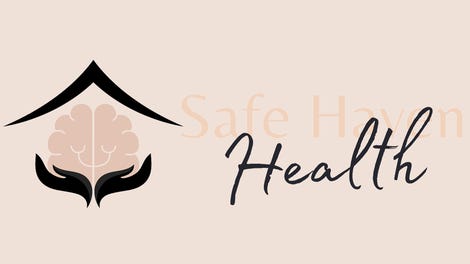 Addiction counseling
Safe Haven Health
But they did sit down for an interview with Matt Lauer, where they offered what Trump campaign manager Kellyanne Conway referred to last week as "alternate facts." They were lies.
"We're greatly saddened by all the circumstances ... portraying my wife and I as party crashers. I can tell you we did not party-crash the White House," Tareq said.
"We were invited, not crashers, and there isn't anyone who would have the audacity or the poor behavior to do that," Michaele said. "No one would do that, and certainly not us."
"We're going to definitely work with the Secret Service between Michaele and I to really shed light on this," Tareq said, referencing emails he said would show they had been invited.

But the emails in question did not show the couple had been invited. They showed a Pentagon official, Michele Jones, had tried to get them on the guest list and told them she would call when she knew "one way or another." She ultimately left them a message telling them they weren't on the list.
"Hi Michaele, You are an Angel! My cell phone battery died early this evening while we were in D.C. from our country home, so I just got your message now after driving back out," Tareq wrote a few hours after the dinner, acknowledging Jones had called to say she couldn't secure them an invitation. "But obviously it worked out at the end... We ended up going to the gate to check in at 6:30 p.m. to just check, in case it got approved since we didn't know, and our name was indeed on the list!"
Michaele also referenced a printed invitation in an episode of the Real Housewives of D.C., which aired almost a full year later. Neither Salahi ever produced a printed invitation.

In the interim, the couple were also accused of multiple counts of fraud, crashing a Black Congressional Caucus dinner, pretending to be a Redskins cheerleader, pretending to own a home, pretending to have been physically abused by Whoopi Goldberg, and—and this one may sound familiar—pretending to give money to charity. Their media strategy was simple. They denied everything, even in the face of facts and evidence, until the story burnt out. And then they blamed it on the victims.
A few months after the dinner, the couple hosted a party at a Las Vegas nightclub called Pure, where they unapologetically told the Las Vegas Sun the whole thing was a White House coverup.
In an interview with Seth Meyers this week, Real Housewives executive producer Andy Cohen noted the similarities between the women on his shows and Trump and his administration.
"Kellyanne Conway, I am begging her to just consider a spot on the Housewives, if she gets bored. She'd be amazing because 'alternative facts,' I am waiting for [the Housewives] to bust it out," Cohen said. "Do you remember Michaele Salahi, who crashed the White House? [Conway] actually also really looks like Michaele Salahi, and interviewing her is like interviewing Michaele. Like, 'Were you invited to the White House?' She's like, 'Well, I mean, you know they told us that if we came, you know, we might be, got in,' I'm like, 'Okay, so were you invited,' she's like, 'Well, when we got there, you know.' It's a circle. It's amazing. Alternative facts."
On the bright side, it's the perfect time for Cohen to bring back the Real Housewives of D.C. franchise, which got shelved after one season because the production company had trouble finding women willing to get into fights on camera. Though Cohen blamed the Salahis for the show's cancelation, it was really its "beige storylines" that sunk the season.
"It's serious, it's politics," Cohen said at the time. "The level of discourse on this show is different. For people who expect to see table flipping or wig pulling, that was never going to happen on this show."
But in the ensuing seven years, and particularly in the last two, Bravo's housewife alternative-fact-favoring archetypes are still making it to air—they're just on cable news now by way of the Apprentice. But what if we just called it what it is—disgusting entertainment. Give me Kellyanne Conway in her Paddington Bear outfit yelling Corey Lewandowski for embarrassing her at inauguration. Show me all the white Trump women doing confessionals about the first time they heard Mike Pence call his wife "mother." I want to see Trump fire Omarosa and hear her talk shit about him afterward. Oh fuck—I already saw that episode.