A gym in Britain that offers pole dancing classes for girls, which appear closer to a gymnastics routine than a strip club number, posted photos on Facebook. Naturally, this has provoked "outrage" about the sexualization of young girls and online safety.
The Daily Mail (consider the source, but let's just focus on the larger question) reports that parents and local authorities are distressed over the photos posted by JLN Pole Fitness in Bolton, which supposedly feature girls as young as seven. It's possible that some photos have been removed, but there are still hundreds of shots up on the site that only show high school aged girls and older women. However, according to its website, the school does offer two classes per week for "under 16s."
Most of the photos show students demonstrating different moves, and those who attend the school say there's nothing sexy about the classes for children. Kate Eaton, who had her daughter's seventh birthday party at JLN, tells the paper:
I do not have a problem with it at all. It is nothing to do with lap dancing, it is gymnastics. It is not in the slightest bit sexual.

I have put pictures of her on Facebook because she wants people to see what she can do. We wear short shorts and vest tops so we can grip the pole and they are not performing in front of anyone.

If she was doing gymnastics in a leotard or at a swimming gala in a costume, anyone could be watching and people don't complain about that.
Another anonymous mom, who presumably hasn't been to the classes, counters, "This concerns me greatly as I would not want my 13-year-old wandering round in hotpants and hanging upside down." Luckily, this can easily be accomplished by not signing her daughter up for the classes. She continues, "They advertise as being aerobics/gymnastics with a pole but if you see the pictures, you will see this is not the case. These pictures are also being posted across Facebook and this just invites child grooming."
A local representative for children's services points out that organizations always need to be careful when posting photos of children on the internet, and it probably isn't a good idea to have photos with kids' names attached floating around online. But it seems that the only reason the pictures have scandalized the Daily Mail is that pole dancing is associated with stripping, though no one's removing their clothing at the school. In fact, the routines on JLN's website and Facebook page involve far less gyrating and butt slapping than some children's dance competitions (or maybe just the kiddie dance routines Lifetime filmed and put on TV to horrify viewers).
G/O Media may get a commission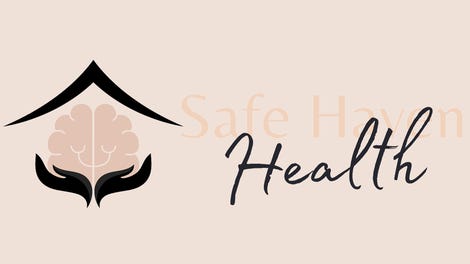 Addiction counseling
Safe Haven Health
There are plenty of dances that have risque origins, but no one freaks out when young ballroom dancers perform a toned-down version of the tango. Should poles never be involved in dance routines again because in the past 30 or so years they were used as a prop in strip clubs? Maybe our moral outrage centers have been burned out by videos of 8-year-olds copying Beyonce moves in skimpy costumes, but it seems in this instance the school actually emphasizes practicing pole dancing as a form of exercise and artistic expression, not a form of titillation.
Outrage As Girls As Young As SEVEN Are Given Pole Dancing Lessons - And Pictures Are Posted On Gym's Facebook Page [Daily Mail]
JLN Pole Fitness Albums [Facebook]
Timetable [JLN Pole Fitness]
Earlier: Why It's Important For 9-Year-Old Girls To Be "Sexy"
Competition Aims To Put Pole Dancing In Positive Light
Parents Defend 8-Year-Olds' Sexy "Single Ladies" Performance