"Reality" show The Hills returns to MTV next month with new episodes, which producer Liz Gateley says will "focus on tying up relationships of the past," meaning that Lauren and Heidi might reunite.
From the look of this trailer, it seems like this could be the last season of the show. No mention was made about Spencer and Heidi's fake marriage or fake divorce, but we were teased with tears and an embrace between Lauren and her former BFF, after Heidi shows up at L.C.'s surprise party.

Other stuff:
Lauren goes to a tarot card reader, who had obviously been primed by producers on the first four seasons of the show so she'd know exactly what to say.
Also, we get to see that fist fight between Spencer and his sister's boyfriend.

G/O Media may get a commission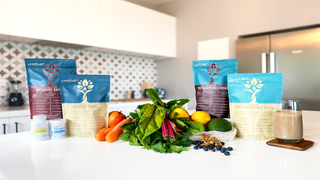 Other than that, this trailer seems like it could be for a BDSM-type porno, with some tweaking.