On Wednesday, the International Day of the Girl, Boy Scouts of America announced they will be admitting girls into their program as Cub Scouts with the potential to work their way up to Eagle Scout. As you'd guess, this is not a decision without controversy.
NBC News reports that a unanimous vote by the scouting board of directors sealed the deal, and the decision is being framed as a modern necessity for today's families:
"This decision is true to the BSA's mission and core values outlined in the Scout Oath and Law. The values of Scouting – trustworthy, loyal, helpful, kind, brave and reverent, for example – are important for both young men and women," said Michael Surbaugh, the BSA's Chief Scout Executive. "We believe it is critical to evolve how our programs meet the needs of families interested in positive and lifelong experiences for their children. We strive to bring what our organization does best – developing character and leadership for young people – to as many families and youth as possible as we help shape the next generation of leaders."
Cub "dens" will still be single-gender, but will begin admitting girls in 2018, with a program for the older girls who want to become Eagle Scouts as soon as 2019. This is great news for many young girls who have fought to join Boy Scouts and work towards merit badges within the group's curriculum. Many have already been deeply involved in Boy Scouts through their co-ed programs, Venturing, Sea Scouting, Exploring, and a program that focuses on science and math.
But let's not forget the Girl Scouts of America.
In August, BuzzFeed News first shared some angry letters from Girl Scouts President Kathy Hopinkah Hannan, which revealed that both organizations have been struggling with declining membership. Competition over enrollees is stiff, and Hannan's letter outright accuses Boy Scouts of trying to steal their members, and even intimidating Girl Scout members at "family meetings":
"We were disappointed in the lack of transparency as we learned that you are surreptitiously testing the appeal of a girls' offering to millennial parents," Girl Scouts President Kathy Hopinkah Hannan wrote in her letter to Boy Scouts President Randall Stephenson. "Furthermore, it is inherently dishonest to claim to be a single gender organization while simultaneously endeavoring upon a co-ed model."
G/O Media may get a commission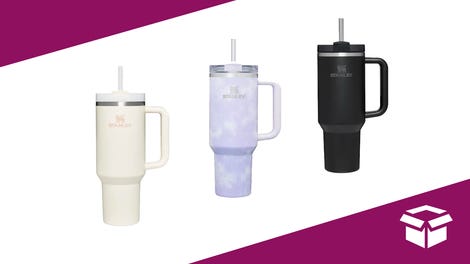 Up to 45% off
Stanley Cup Sale
Buzzfeed reports that Girl Scouts did not respond to a request for comment on the announcement Wednesday. We'll have to wait and see how the Thin Mint crumbles.