Meredith Hattam has penned an essay about what it's like to be a fashion model working in China, and it's tough to say what's the worst part about it, because everything is intensely bleak.
In the piece for Fashionista, Hattam explains that she worked for an agency based in Beijing. One of her fellow models, a 16-year-old she calls "Lana" (names have been changed) ate only eggs for 10 days: Lana gained weight, see, and her allowance had been reduced.
At 5'11, Lana's* hips are now 96cm—or 38", a size 8 U.S. (something that would qualify her as a plus-size model stateside.) When she arrived in Beijing from the Ukraine, they measured 91cm, a size 4 U.S. Lana had broken the rules, and as a result, her weekly allowance (referred to as "pocket money") of 500 RMB (about $80 USD) has been cut.
We're talking about a 16 year old GIRL here. One who may not have finished growing.
Hattam may have been a working model, but she and her fellow employees were not exactly rolling in cash:
Our job: hawking the latest luxury car, called "Kombat." For eight hours each day, we'll lean invitingly on top of a $1.5 million Hummer-like tank wearing short-skirted army uniforms purchased from a party supply store. Our handlers request that we salute every hour, switching into evening gowns during intervals. For this, we'll be paid $3000 RMB ($200) per day, 40% of which goes to our agency, 10% to our scout. The rest of the money will pay for our expenses. By the time we leave China, we'll have earned nothing at all.
G/O Media may get a commission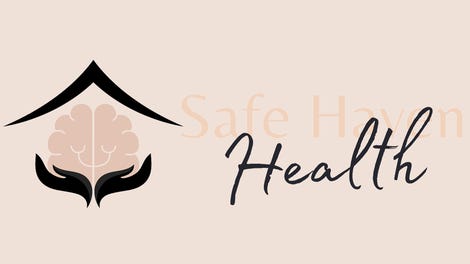 Addiction counseling
Safe Haven Health
Eesh. And that's not all: While the saying "worked me to death" is not quite applicable, "worked me until I collapsed" is:
Money-wise, hourly rates can be higher than most first-tier markets, but this means that clients are often excessively strict with the pace of your work. One model from my agency in Guangzhou was hospitalized from exhaustion after two months of frenzied 15-hour days. While in her hospital bed, her phone vibrated with scolding texts from the agency: she was missing her jobs and costing them money.
Meanwhile, a lot of this hard work is being done by girls who are underage. Fashion loves underage models. Vogue tried to institute a policy not to use models under the age of 16 and then went on to violate that policy not once, not twice, but three times.
Hattam is in her 20s, but she writes (emphasis ours):
In Beijing, I was one of 13 roommates, all models, most of whom were under 18 and from the Eastern Bloc. Nine girls, four boys, give or take, during the busy season. Lana was one of them, though she wasn't the youngest. The youngest was 14-year-old Kate, a shy Ukrainian girl who, out of all of our roommates, worked the most […] Most of her jobs were nine hours a day, requiring last-minute travel and hotel stays.
Since China is a booming market and fashion is a billion dollar global industry, you can imagine that there are thousands of untold stories. Hattam's tales are just the tip of the iceberg (and there's much more — click here to read the entire essay). The good news, if there is any, is that Hattam now works as a graphic designer and freelance writer, and counts The Model Alliance — the organization which aims to give models a voice in the industry and advocates for fair treatment — among her clients.
Image from China Fashion Week via Getty.