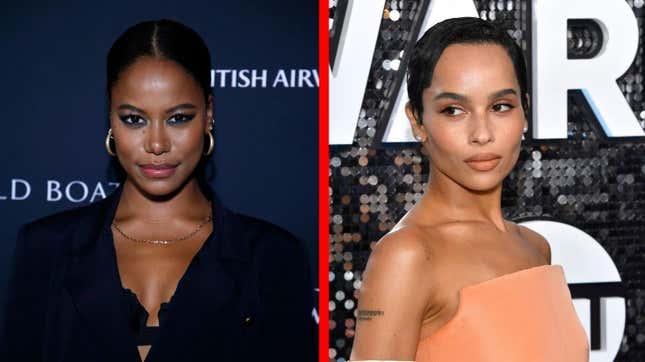 What a weekend for celesbianism! First, Angel Olsen debuted her partner on Instagram and publicly confirmed that she is, in fact, gay, and now Taylour Paige and Zoë Kravitz are dating apparently!

Just before midnight last night, Kravitz posted a super cute selfie of herself and the Zola star smiling beside some gorgeous body of water and captioned it "so…. this is a thing."
My go-to news source for lesbian culture and all manner of galpal-ism, Autostraddle, says that this means the two actresses are dating, so that's good enough for me! Congrats to the very hot couple.
---
Lil Nas X would love it if you weirdos would stop talking about his relationship with his mom since you don't actually know either of them. [Bossip]
"Helen was an even more brilliant person than she was an actress," writes Damian Lewis, husband to the late Helen McCrory. "She has exhorted us to be courageous and not afraid. As she said repeatedly to the children: 'Don't be sad, because even though I'm about to snuff it, I've lived the life I wanted to.'" [The Guardian]
Emily Ratajkowski says her newborn fucking loves breastfeeding. Strength to Emrata. [Page Six]
Some guy was caught trespassing at Taylor Swift's Tribeca loft. [Page Six]
This is so true: