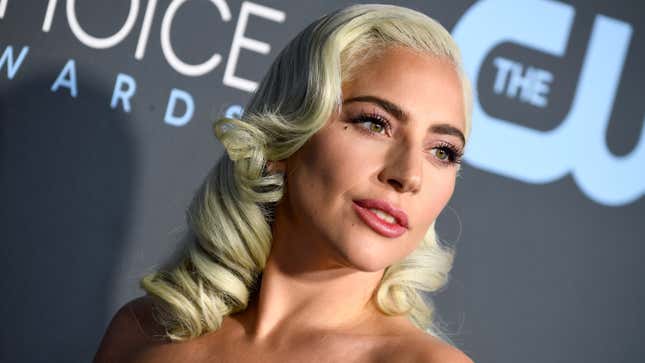 While most of my questions about the Lady Gaga dognapping news cycle remain unanswered—including but not limited to which of the omniscient floating orbs in the 2021 writers' room had the BRILLIANT idea to bring Buck Angel into all this—some have! For example:

Lucien Laviscount Dishes on Red Flags and Romantic Deal Breakers
How's her injured dogwalker, Ryan Fischer—who's expected to make a full recovery, fyi—going to pay for his surely exorbitant medical bills? Looks like Gaga will cover all $97,500 of 'em, thank god. [The Daily Mail]
How did the unnamed lady who brought the two missing pups to a Los Angeles Police Department station get her hands on Gustav and Koji in the first place? She found them tied to a pole in an alley, apparently, a few miles from where they were taken. [TMZ]

Will she get the $500,000 reward? Not publicly confirmed or anything yet, but sources close to Gaga told TMZ that she'll "gladly" hand it over.
As for Gaga—who's currently off in Rome shooting her next film, Gucci—she's reportedly overjoyed and relieved. Her Trump-loving dad, Joe Germanotta, on the other hand, is out here giving Fox News interviews about how cops are heroes and how the two as yet unidentified dognappers should be sent to prison.
Speaking of family, Gaga's grandma says she's glad that Gustav and Koji are safe. "This has been traumatic for her," Angeline Germanotta told the New York Post. "I'm happy they recovered the dogs, and I hope they're alright."

---
A 16-year-old TikTok user posted now-deleted videos claiming James Charles had asked him to send nude photos, knowing he was underage. In a statement, Charles admitted to flirting with the individual but says that he stopped and apologized after learning his age. The accuser says that's not true. [The Daily Beast]
Tiger Woods is "recovering and in good spirits" after undergoing a number of surgical procedures related to his car accident last week. [Us Weekly]
Saturday Night Live will return next month following a brief hiatus with Maya Rudolph as host. [Deadline]
Skeet Ulrich and Lucy Hale???? [Us Weekly]
Pregnantina! Eliza Dushku is expecting her second child with real estate CEO Peter Palandjian. [Page Six]
Mary-Kate Olsen was spotted out on a date with Brightwire founder and CEO John Cooper only a month after divorcing Olivier Sarkozy—the same night that I!!!! went out on a date with [redacted man from Tinder]. She wants to be me so bad!! [Hollywood Life]
Though we'll likely see live outdoor concerts by the end of the summer in some states, knock on wood, Taylor Swift's Lover Fest, initially planned for 2020 before it was postponed because of the pandemic, won't be among them. The singer canceled the rescheduled tour dates on Friday. [Deadline]
Demi Lovato fucking HATES gender reveal parties. [Hollywood Life]
"Everyone hates me for playing Cyberpunk because it's borderline transphobic," Indya Moore said when asked about her current guilty pleasures, "but I'm like, 'Dude, it's a reflection of the world, that's what video games are." [Dazed]
Can't believe I just have to know that Jose Canseco calls daughter Josie Canseco "poop" for the rest of my life. [Twitter]
Makes you think: